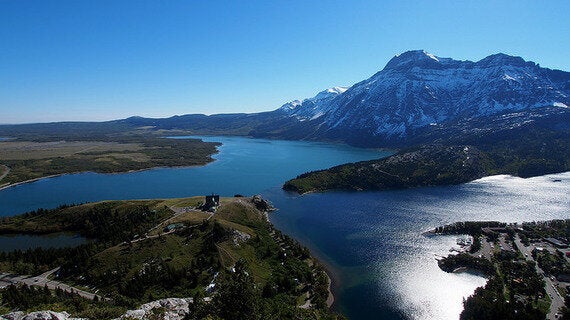 Banff National Park is one of the most esteemed national parks in the world. However, with fame comes crowds, and hordes of fellow hikers, campers and selfie-takers can put a major damper on your summer park getaway.
As most adventurers are already aware, Parks Canada is offering free admission to all Canadian national parks, historic sites, and marine conservation areas to celebrate the Great White North's 150th anniversary. These four often overlooked national parks fall under most people's travel radar, making them ideal places to adventure, discover wildlife and experience Canada's unrivaled natural beauty this summer.
Waterton Lakes National Park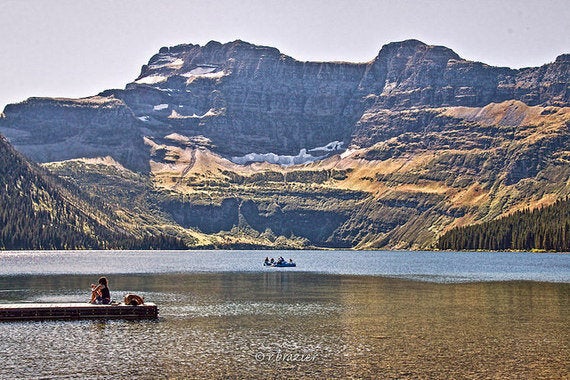 Waterton Lakes National Park is a UNESCO World Heritage Site in Alberta's far southwest corner. Just a short 3-hour drive from Calgary, Waterton is littered with wildflowers and wildlife. Day hikes and horseback riding are seen as some of the best ways to explore the beauty of Waterton's backcountry, but the spectacular waterfalls, mountains, flora and fauna can also be explored by boat. Hop aboard the M.V. International for a truly unique scenic cruise through the deep, blue waters of Waterton Lakes. There's no denying that Waterton Lakes National Park is one of Alberta's best-kept secrets.
Grasslands National Park brings the beauty of Saskatchewan's wide-open plains to life. It may not sound as mesmerizing as emerald lakes and Rocky Mountain peaks, but you'll be wowed by the adventures you have beneath the clear blue skies. Visitors can travel through time discovering dinosaur bones, backcountry hike through Valley of 1,000 Devils (including the famous 70-mile Butte Trail), then build a campfire and pitch a tent or sleep in one of the park's oTENTiks. Starry night skies, epic hiking trails, guided wagon rides, and a historic ranch are just a few of the many elements that make this underrated park one of the best for an adventure- and history-filled summer escape.
Gulf Islands National Park Reserve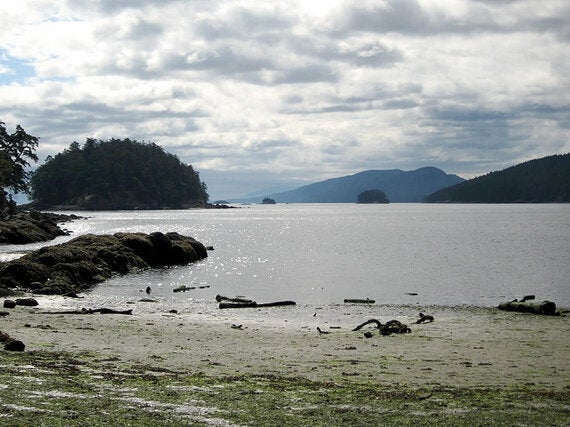 When you're seeking a scenic island escape in a Mediterranean-like climate without a costly plane ticket, there's no better place to look than the Gulf Islands National Park Reserve in Sidney, British Columbia. The forested Gulf Islands are littered with scenic hiking trails leading to lighthouses, mountain peaks and lagoons loaded with seabirds, otters, seals, sea lions and porpoises. Camp along the shore and use a kayak, canoe or paddleboard as your means of traveling from islet to islet, exploring the beaches and rocky shorelines. The combination of sheltered waterways, rare and beautiful wildlife (including orcas), forested hiking trails and unhindered natural beauty is what makes this one of the most impressive parks in all of Canada.
Sable Island National Park Reserve
Roughly as far across the country as you can travel from the west coast's Gulf Islands National Park Reserve is another mind-blowing seaside park, known as the Sable Island National Park Reserve. This island of shifting sand dunes and freshwater ponds, sitting isolated in the North Atlantic, is home to a number of birds, insects and plants that can't be found anywhere else in the world. More than 350 ships have wrecked on the island due to submerged sand dunes and rough seas. The "Graveyard of the Atlantic," offers sprawling beaches, jaw-dropping ocean views and all of the makings of a one-of-a-kind summer escape.
Follow HuffPost Canada Blogs on Facebook