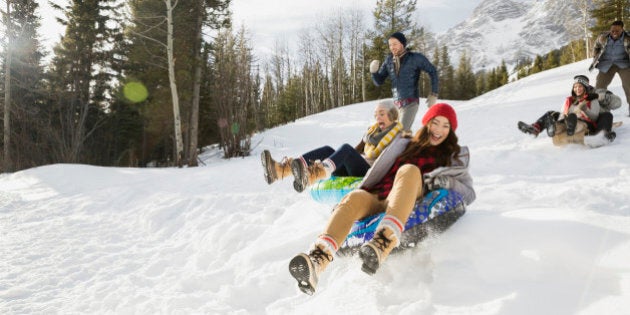 February is one of the most trying months in the Great White North. The winter chill has fully settled in, and the warmer temperatures of spring are more than a month away. While many Canadians use this as a time to escape to the warmth of Florida, the Caribbean, or Mexico, others look within the country for winter carnivals, festivals, and other anticipated annual events. These four February festivals across Canada will encourage you to embrace the best of winter in the Great White North.
Canadian Ski Marathon -- Gatineau, Quebec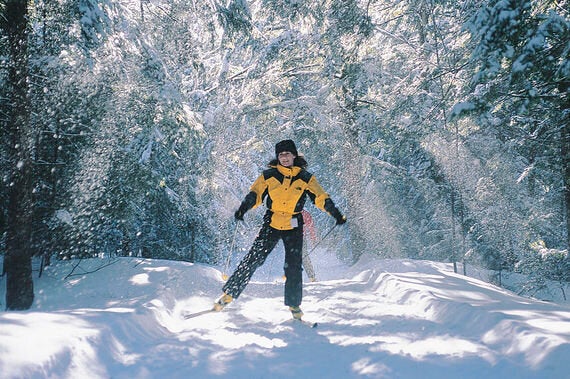 Canadians don't hibernate in the winter months, and cross-country skiing is one of the best ways to exercise and enjoy nature without making the trek to a ski resort. The Canadian Ski Marathon is the oldest and longest Nordic ski tour in North America, spanning a massive 160 kilometres. The marathon takes two days to complete, and is split into 16-kilometre portions. Skiers glide through the snow-covered Laurentian Mountains of Quebec in a competition that's all about personal bests and challenging yourself. Nobody wins or loses in this iconic Canadian winter event, which will take place on Feb. 10, 11, and 12, this year.
GLOW Downtown Winter Lights Festival -- Calgary, Alberta
Winter seems a lot less dark when you're having fun at the GLOW Downtown Winter Lights Festival in downtown Calgary. From Feb. 17 through 20, numerous public spaces throughout downtown will shine with light projections, theatrical experiences, installations, and interactive light art by local, national, and international artists. This free event encourages the public to get out and experience the beauty of downtown Calgary in an entirely new light. Shows will take place from 6:30 p.m. to 11 p.m., each night.
Yukon Sourdough Rendezvous -- Whitehorse, Yukon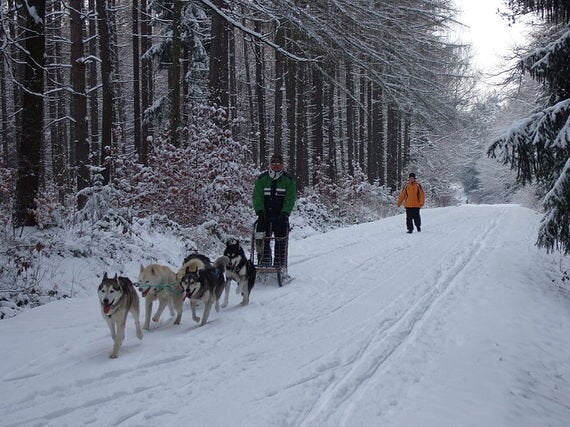 Few provinces experience winter quite like the rugged, barren Yukon. Known as, "The only legal cure for cabin fever blues," the Yukon Sourdough Rendezvous has made February a month to anticipate for more than 60 years. Not your typical winter carnival, this must-visit Whitehorse event features a lip-synching contest, a frozen hair contest, a flour packing competition, a Chainsaw Chuck, dog sled races, and nonstop fun for the entire family. The 10-day event will kick off on Feb. 17, this year.
Silver Skate Festival and Winter Celebration -- Edmonton, Alberta
The annual Silver Skate Festival and Winter Celebration draws more than 70,000 visitors to Edmonton for 10 days each February, and they'll all be heading back to the city on Feb. 10. It's the city's oldest winter festival, encouraging Alberta locals and visitors from around the world to experience the bright side of winter in the Great White North. Figure skating demonstrations, skate races, a legendary ice slide, family snow sculpting competitions, the impressive Cessco Snow Sculpture Garden, art displays, sleigh rides, and sport programs are just a few of the many reasons to make it to Edmonton for this year's Silver Skate Festival.
Follow HuffPost Canada Blogs on Facebook