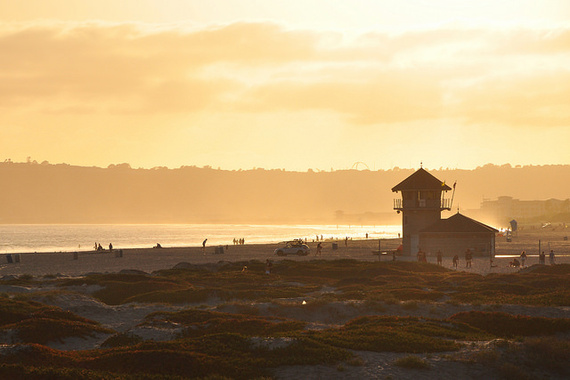 Photo credit: halbag
America's most popular vacation destinations can be overwhelming during the spring break season. Disney World's lines grow unbearably long, Miami's beaches are slammed with party-goers and many of Colorado's ski resorts become overcrowded with families seeking one final ski vacation of the season.
You can avoid all of the hassles of the most popular spring break destinations by planning your upcoming escape to one of these more off-the-beaten-path, but just as enticing, American spring break spots.
1. Vermilion Cliffs, Arizona and Utah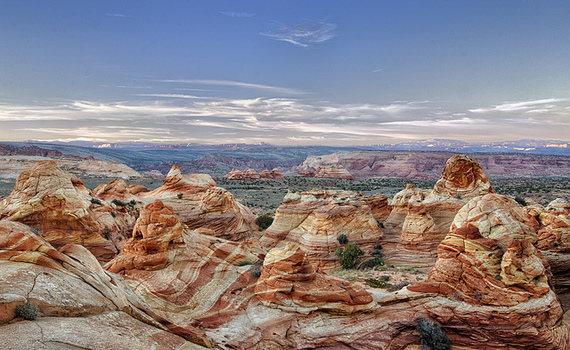 Photo credit: John Fowler
The Vermillion Cliffs, lining southern Utah and northern Arizona, will shock you with sights so mesmerizing you'll forget about palm trees and tropical drinks entirely. These reddish-orange cliffs and canyons are made of desert dunes and silt that have been cemented together and colored with iron, manganese and other minerals. They're known as the second step of the five-step Grand Staircase on the Colorado Plateau.
Vermilion Cliffs National Monument is where you'll spend much of your time. Look closely for the signposts marking the monument, and you'll find yourself in an outdoor playground of rock formations. Guided hiking, scenic driving and photo taking are popular activities at Vermilion Cliffs, but visitors are also within reach of Grand Canyon rafting adventures, the Paria River Canyon, the Historic Navajo Bridge and other must-visit sites.
2. Wisconsin Dells, Wisconsin
Photo credit: cursedthing
You don't have to travel to a warm-weather destination to spend spring break in your bathing suit. Wisconsin Dells, in southern Wisconsin, is known as the Waterpark Capital of the World, and it's a city that offers more than enough fun for the entire family. This much less crowded and more affordable alternative to Disney World is home to the Kalahari Indoor Theme Park, the Chula Vista Resort Waterparks, the Kalahari Resort Waterparks, the Knuckleheads Trampoline Park, the Mt. Olympus Water and Theme Park and countless other attractions that remain open year-round.
3. Coronado, California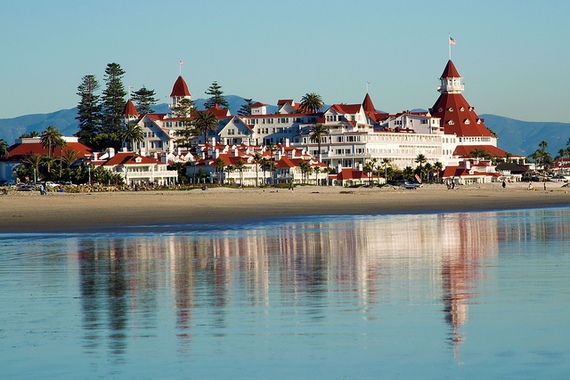 Photo credit: SD Dirk
Looking for a luxurious spring break getaway without long flights and hoards of partying spring breakers? Cruise to Coronado, Calif., where you'll find a unique resort city on a peninsula off the coast of San Diego. Coronado, also known as the Crown City, offers Victorian-era architecture, an unbeatable Mediterranean climate, charming cafes, stunning beaches, the happening Orange Avenue strand and the coastal atmosphere you're seeking on spring break. Opt for a seaside vacation rental or splurge on a stay at the famous Hotel del Coronado.
4. Jekyll Island, Georgia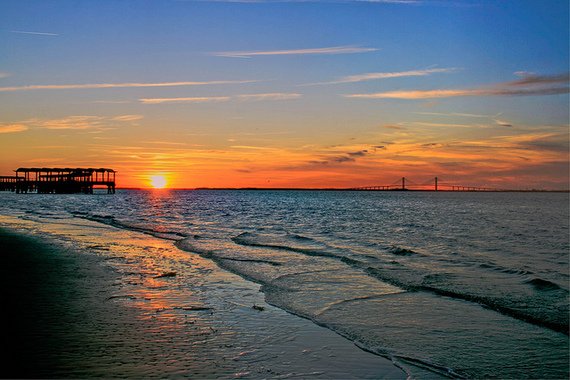 Photo credit: Bert Cash
Jekyll Island is Georgia's favorite family beach destination, and the crowds tend to be thin before the busy summer months. Travelers enjoy an ideal mixture of untouched natural settings and a small town atmosphere that provides plenty of coastal merchants, seafood restaurants and a few places to wet your whistle. However, you'll find it difficult to leave the often untouched sands lining Jekyll Island's piece of Atlantic coastline. Jekyll Island does offer a Westin Hotel along the Beach Village strand, but the serenity of the island will probably lead you toward an oceanfront vacation rental that you can call your own.
Follow HuffPost Canada Blogs on Facebook
MORE ON HUFFPOST:
10 Places to Skip During Spring Break, and Where to Go Instead