Ron and Patty Thomas Photography via Getty Images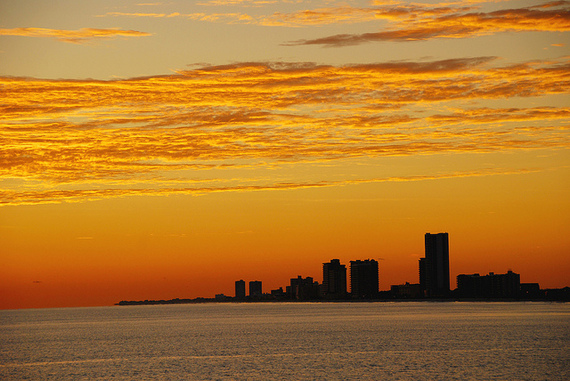 Photo Credit: faungg
You've probably heard of Florida's Walt Disney World Resort, California's golden beaches and Colorado's world-renowned ski resorts. However, joining the flocks of tourist in those frequented parts of the country often means you're missing out on some less popular but equally as impressive sites. The following are five of America's most underrated sites that are just waiting for you to discover their unique personalities and beauty.
The World's Largest Spring Fed Swimming Pool
Balmorhea State Park's crystal clear spring-fed swimming pool is the largest in the world. However, it's not just the pristine, 1.75-acre, fresh-water pool with three diving boards and varying depths of water that makes Balmorhea State Park such an excellent place to relax on a hot summer day in Texas. Park goers can camp steps from the pool, geocache, learn about West Texas' arid desert environment, enjoy the outdoor sports area and enjoy a family picnic by the pool or in other areas of the park. However, there's no doubt you'll want to spend most of your time in the pool skin diving, scuba diving or swimming.
The Car-Free Island in Northern Michigan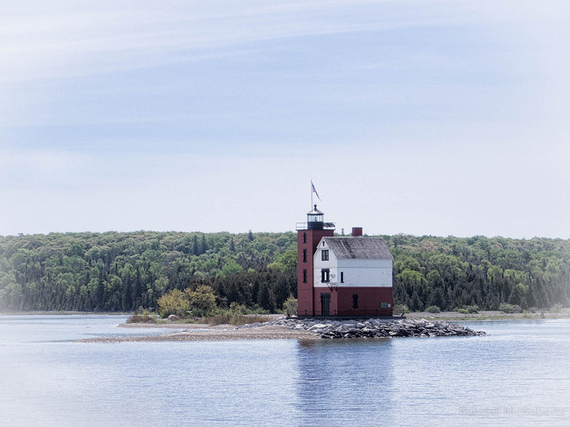 Photo Credit: Randy McRoberts
Michigan isn't the country's most visited state, but that's what makes days spent on untouched beaches staring into the turquoise waters of the Great Lakes so special. Mackinac Island is one of the state's most spectacular places for an escape. Motor vehicles are not allowed on the island, so take a ferry from Mackinaw City, rent a bicycle and cruise around the island visiting bars, restaurants, shops and scenic spots. The views of picturesque Lake Huron from just about anywhere on the island will leave you in awe.
Alabama's Uncrowded Gulf Coast Beaches
It's no secret that Florida's picture-perfect Gulf Coast beaches get swarmed with tourists in spring and summer. But those who are in the know head to Alabama's favorite Gulf Coast beach towns, like Gulf Shores and Orange Beach. In addition to white sand, bathtub-warm Gulf of Mexico waters and towering palm trees, visitors can indulge in delicious seafood restaurants, cool coastal shops and outdoor activities like parasailing, fishing, dolphin cruises and more.
Hit the Beach in Colorado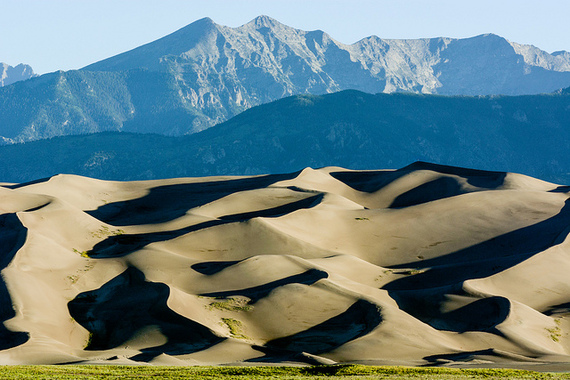 Photo Credit: AER Wilmington DE
It may not actually be on the ocean, but Great Sand Dunes National Park's towering piles of sand will make you feel like you're far away from Colorado. Visitors can wander along the tallest sand dunes in North America, take a refreshing dip in Medano Creek, climb to mountain peaks or try fun dune activities like sledding, sandboarding, sand castle building and more. Visitors can stay at one of the park's campgrounds or choose from a number of cozy lodges that serve as comfortable home bases for sand dune and mountain adventures.
Head to the Grand Canyon in Georgia
Arizona's Grand Canyon National Park is one of the world's most famous sites, and that means crowds are common along the canyon's famed rims. However, you can enjoy the beauty of the Grand Canyon on a slightly smaller scale, with far fewer tourists, at Georgia's "Little Grand Canyon." Providence Canyon was formed due to poor farming practices in the 1800s, but it has since become a unique geographic wonder. The park includes backcountry campsites, cottages, numerous hiking trails, and gullies that drop as far as 150 feet. When you're seeking a getaway to a natural wonder that doesn't involve hoards of camera-toting tourists, there's no better place to visit than Lumpkin, Ga.