tibu via Getty Images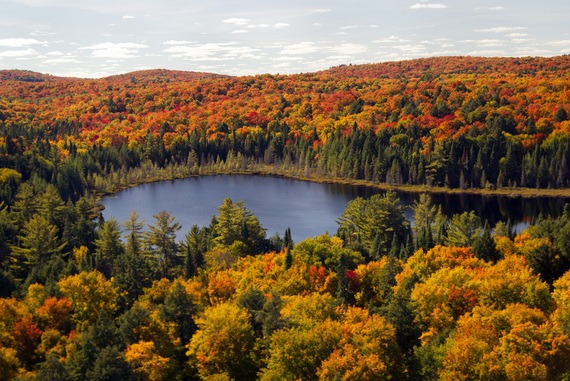 Photo credit: Muskoka Tourism
As pumpkin spice lattes hit coffee shops across North America and summer vacations become distant memories, travelers seek the best places to visit in this colourful season. September and October are two of the best months of the year to head north -- far north to Canada's most colourful provinces. These five picture-perfect Canadian destinations for admiring the fall colours will entirely change the way you view the autumn travel season.
#1. Muskoka, Ontario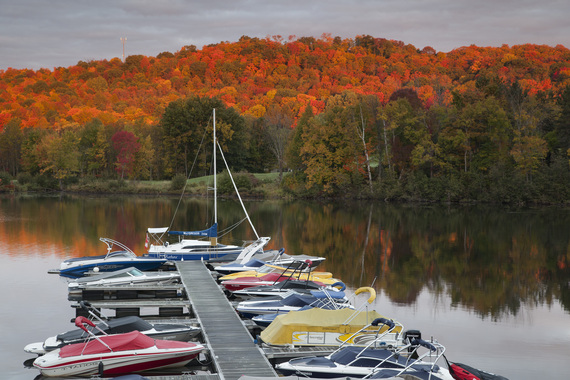 Photo credit: Muskoka Tourism
Muskoka's signature fiery red maples are sprinkled throughout panoramic views of oranges and yellows to create a fall foliage scene that tops our list. However, the coolest part of the central Ontario region's fall beauty is that you can experience it in a number of unique and adventurous ways.
Forget your fanny pack and boring leaf peeping map and venture on a boat cruise, helicopter tour, ATV tour, zip line excursion, or kayaking adventure in Muskoka instead. Even better, Muskoka doesn't experience the intense leaf peeping crowds that more well-known Ontario destinations see, so you can spend less time in your vehicle and more time out exploring.
#2. Cabot Trail, Nova Scotia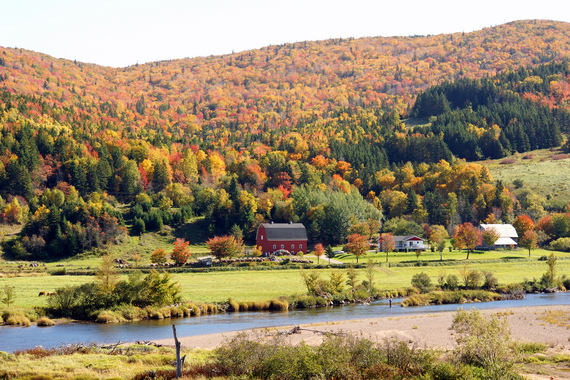 Photo credit: Dennis Jarvis
It's no wonder Lonely Planet named Cape Breton Island's Cabot Trail one of the best road trips in the world. The roughly 300-kilometre-long scenic drive, which offers stunning coastal and countryside views in the summer months, becomes even more captivating in autumn. Quaint communities and fishing villages sit amongst the golds, reds, yellows, and oranges that turn northern Nova Scotia into one of Mother Nature's greatest masterpieces this time of year.
#3. Algonquin Park, Ontario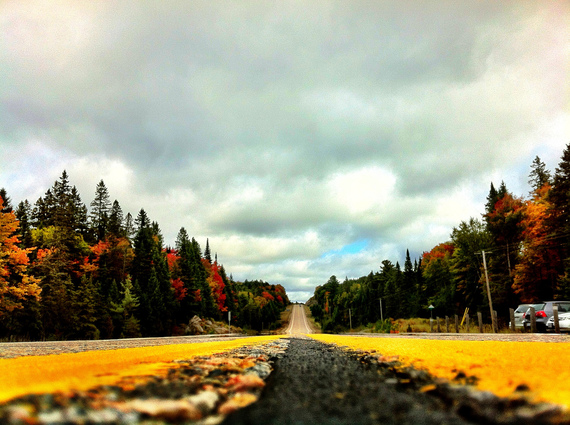 Photo credit: Felipe Maranhao
You won't be alone when leaf peeping in Ontario's Algonquin Provincial Park, but there's a reason thousands of people flock to the park in autumn each year. The red and sugar maples shine brightest from mid-September to mid-October, and the golden aspens, red oaks, and tamaracks follow shortly after. Visitors can hike, camp, kayak and snap photos among the rolling hills of colour until the cooler days of early November set in.
#4. Laurentian Mountains, Quebec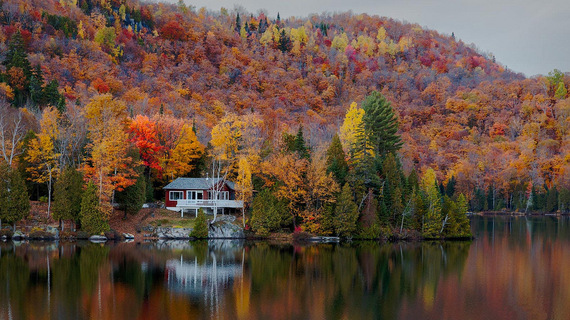 Photo credit: Malcolm Carlaw
Southern Quebec's Laurentian Mountains aren't just skiable mountain peaks. They are also home to tree-covered rolling hills, more than 9,000 lakes, and charming Swiss-style towns. The outdoor paradise known as the Laurentian Mountains is one of the best places to see layer after layer of fall colours. Late September is the time to visit, and the scenic ski town of Mont-Tremblant is a popular jumping point for those seeking outdoor adventures, delicious eats, happening pubs, and dreamy chalets with their fall foliage escapes.
5. Vancouver Island, British Columbia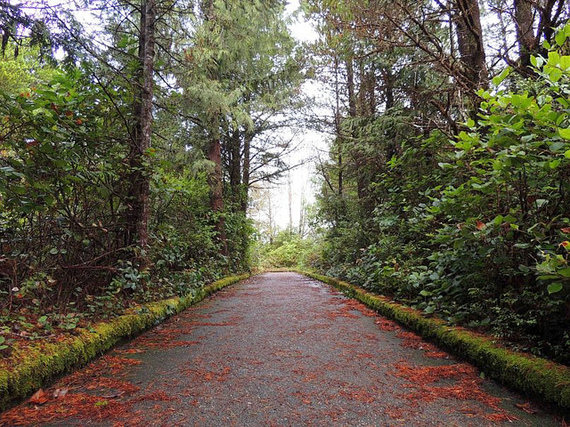 Photo credit: Kevin M Klerks
Canada's eastern provinces aren't the only places to capture postcard-worthy fall colours on your camera. Tofino, a small fishing town on Vancouver Island's western shore, offers fall foliage excursions that rival those in the eastern portions of the country. Reach the coastal town with a scenic drive through perfectly painted trees or see the fall colours from above by reaching the city by seaplane.
It's difficult not to fall in love with the rocky shores of the Pacific Rim National Park when they're backed by the lush greens, golds, and reds of the season. Ask any Tofitian (a resident of Tofino), and they'll probably tell you that September and October are their favourite months of the year.
Follow HuffPost Canada Blogs on Facebook