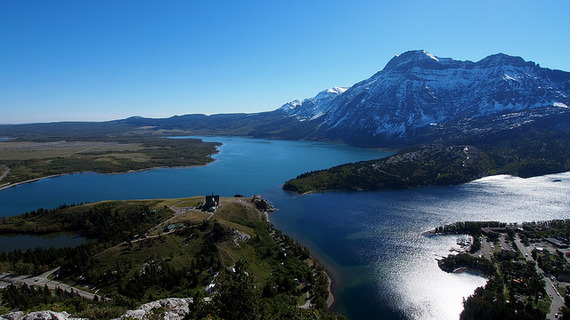 Photo credit: Wilson Hui
Summer is camping season and Canada, and it's time to take advantage of the postcard-worthy campsites that often aren't far from home. The Great White North is home to some of the world's most dramatic mountain peaks, tranquil lakes, soothing waterfalls and iconic national parks. The following five destinations will send you into some of our country's most picture-perfect scenery while you enjoy one of Canada's favourite pastimes -- camping.
Waterton Lakes National Park -- Alberta
Alberta is more commonly known as the home of the iconic Banff and Jasper national parks, but Waterton Lakes National Park offers fewer crowds and scenery that's just as mind-blowing. Located at the intersection of the Rockies and Canadian Prairies, the views from your campsite can include calming prairies, jagged mountain peaks or crystal-clear lakes. This southwest Alberta park is the only one in the world that has been named a Biosphere Reserve, an International Peace Park and a UNESCO World Heritage Site.
Pacific Rim National Park Reserve -- British Columbia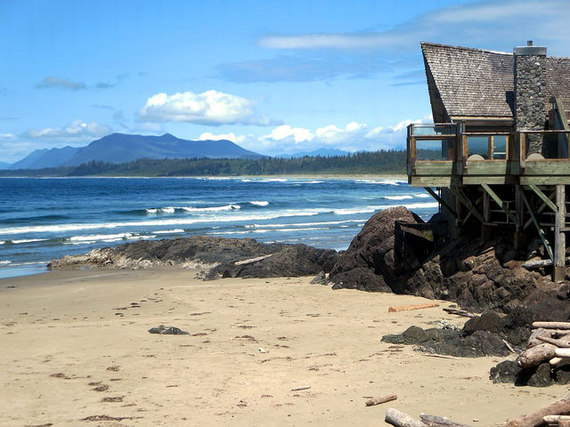 Photo credit: David Stanley
Few campgrounds offer surroundings as diverse as those at the Pacific Rim National Park Reserve. This Vancouver Island park sits directly on the ocean, allowing campers to surf or shell hunt in the morning, then venture into the rainforest, whale watch or snap photos from towering cliffs in the afternoon. Visitors can enjoy a more user-friendly camping experience, with plenty of amenities, at the drive- and walk-in sites of the Green Point campground, while those seeking the ultimate adventure can boat to the Broken Group Islands for a backcountry camping experience surrounded by water.
Grand Manan Island -- New Brunswick
Not all island adventures take place on Canada's west coast. Grand Manan Island is the largest island in the Bay of Fundy, and it's one of few campgrounds where the splashing tails of whales could wake you in your tent at night. The island is loaded with golden beaches, hiking trails, museums, lighthouses, eateries and charming shops, making it easy to combine a camping escape with family-friendly fun. Campers can call the Hole-in-the-Wall Park and Campground or the Anchorage Provincial Park home for an unforgettable summer stay.
Gros Morne National Park -- Newfoundland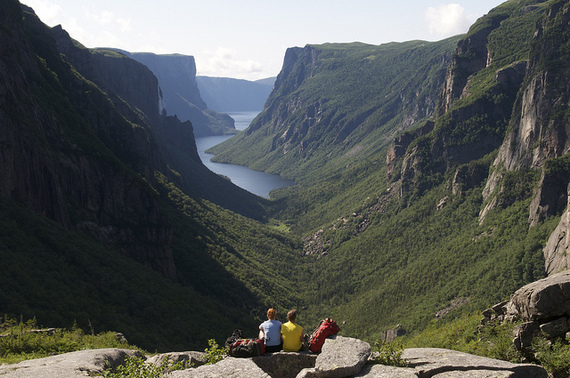 Photo credit: VisitGrosMorne
Venture into the Long Range Mountains of Newfoundland, and you'll find yourself sleeping under the stars steps from more than 100 kilometres of hiking trails and the lapping waves of the Gulf of St. Lawrence. Finding a campsite in this 1,805-square-kilometre park, among its famous fjords, beaches, cliffs and forests, is easy. The park is home to 227 drive-in parks and several walk-in sites spread throughout its five campgrounds. Gros Morne National Park also offers a number of oTENTiks camping cabins, so you can sleep among some of the country's most stunning natural scenery without having to give up the comfort of a bed.
Algonquin Provincial Park -- Ontario
A visit to one of Canada's many provincial parks can be just as fulfilling as a visit to one our country's most famous national parks. Algonquin Provincial Park will blow you away with its 1,000 lakes, more than 250 species of birds, eight campgrounds and long list of trails. This park is a favorite among kayakers and canoers for its winding waterways and unbeatable trout fishing. It's also known for being home to an abundance of wildlife, including moose, beavers, black bears, wolves and thousands of birds. Located just 3 hours northeast of Toronto and roughly the same distance west of Ottawa, this provincial park offers all of the adventures of a major escape without the cost.
Follow HuffPost Canada Blogs on Facebook