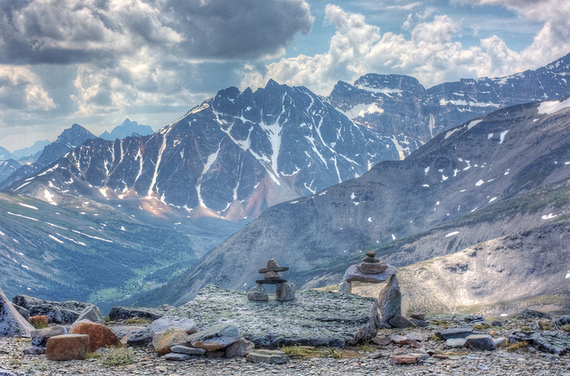 Photo credit: Matthew Sharp
You don't have to be a skier or snowboarder to enjoy Canada in winter. Some of the country's national parks are even better this time of year, with world-class ice fishing, skating, dog sledding, snowshoeing and so many other outdoor winter activities just moments from your doorstep. Canadians who have visited these national parks in the coldest months of year know you don't need a costly plane ticket to enjoy the winter of a lifetime.
These five Canadian national parks are ones you should put on this winter's bucket list.
1. Banff National Park -- Alberta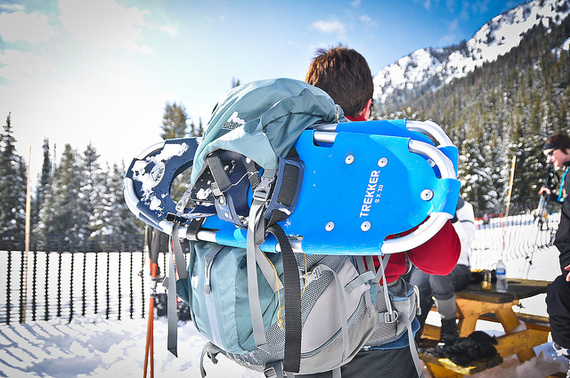 Photo credit: Larry Kwan
Alberta's Banff National Park is known for its postcard-worthy scenery that changes with each season. Banff, as it's known among locals, is especially scenic in the winter months, when snowcapped mountains and glaciers tower over some of the world's most beautiful lakes -- including turquoise Lake Louise.
Banff offers outdoor adventures for all kinds this time of year, including a ride on the Banff Gondola, alpine helicopter rides, natural skating rinks, the Banff Upper Hot Springs, snowshoeing trails, tubing, and of course, world-class skiing and snowboarding at Sunshine Village, Lake Louise Ski Area and Mt. Norquay.
2. Fundy National Park -- New Brunswick
Fundy National Park is free to visitors in the winter season, making it one of the best places to enjoy winter walking, snowshoeing, cross-country skiing and sledding without the hefty ticket prices you'd pay at a ski resort. Fundy National park is also home to the headquarters tobogganing hill, which welcomes families from when the park opens at sunrise to when it closes at sunset.
3. Jasper National Park -- Alberta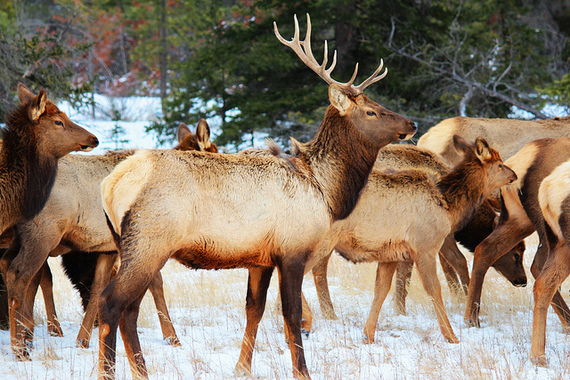 Photo credit: Peggy2012CreativeLenz
Jasper National Park astounds most visitors at first sight. It's roughly the same size as the state of Connecticut and is the largest of all of the national parks in the Canadian Rocky Mountains. Jasper is famous as the home of Marmot Basin, one of the most esteemed ski resorts in the world.
The park also draws plenty of other winter sports enthusiasts with roughly 186 miles of groomed trails that are ideal for winter hiking, snowshoeing and cross-country skiing. The spacious national park is also famous for its picturesque scenery that can be admired on the trails or from the comfort of a cozy rented cabin.
4. Gatineau National Park -- Quebec
Canada's Rocky Mountain national parks may get the most praise, but Gatineau National Park offers an outdoor haven for the Québécois. The locals know it as one of the best places in the country to hit the trails on snowshoes, a snow bike, cross-country skis or in winter hiking boots. Free animal tracking guided snowshoe hikes are offered by the park, and visitors are welcome to rent one of the park's numerous four-season yurts, tents or cabins. Winter campers are always welcome.
5. Kootenay National Park -- British Columbia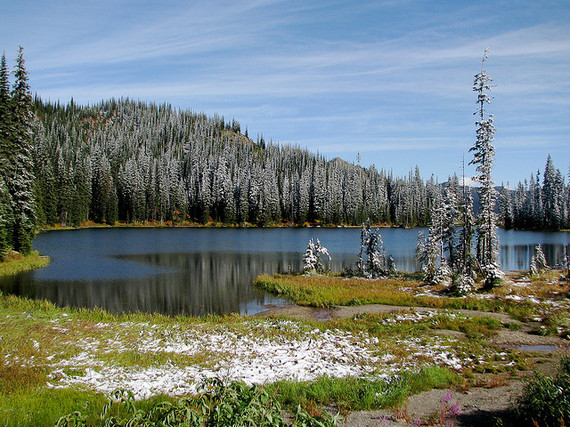 Photo credit: McKay Savage
Experience the serenity of British Columbia's Kootenay National Park in winter. This outdoor playground, most frequently visited in the summer months, is just as exciting after the snow falls. A number of the park's favorite hiking trails are ideal for snowshoeing and cross-country skiing, and the park keeps the restrooms at most backcountry trailheads open year-round. Wildlife sightings and breathtaking views are more commonly enjoyed this time of year, when tourists tend to stay at home.
Don't forget to pay a visit to the Radium Hot Springs, located within the park, to enjoy Canada's largest hot springs pool in the country's coldest months. There's no better way to warm your toes and relax after a long day on the wintery trails.
ALSO ON HUFFPOST:
Outrageously Affordable Destinations For Winter 2015/2016