PeopleImages via Getty Images
The back-to-school blues is real. As summer fades away, hectic schedules, cooler temperatures and limited getaway time take over. But not everything about fall needs to be a bummer, and Torontonians know that. Hogtown is known for its long list of fall festivals and events that bring music, films, art, craft beers, and delicious eats to the downtown streets. These five fall events are ones you don't want to miss across the Queen City this autumn.
Toronto International Film Festival
The Toronto International Film Festival, also known as TIFF, will take place for 10 full days this September. Downtown Toronto will come to life for the world's largest public film festival, featuring more than 300 films screened from Sept. 8 through 18. Everyone from film buffs to everyday viewers can enjoy the festival's world premiers, galas, and red carpet experience. If you're into movies and schmoozing with celebs, there's no better place to be than TIFF this September.
Small World Music Festival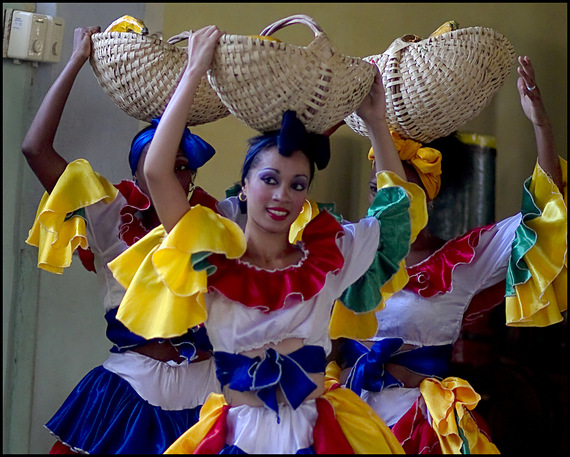 Photo credit: jack wickes
Toronto is full of fall festivals that don't just come and go in a weekend. The Small World Music Festival is another 10-day-long festival that will take place from Sept. 15 through 25, for its 15th anniversary. Small World brings music from Spain, Estonia, Palestine, Ethiopia, Cuba, Mali, Korea and more to Toronto's favourite venues. Listen, dance, admire, and learn about the effects of music on some of the world's most unique locations and cultures.
Toronto Oktoberfest
One of the best things about fall is the craft beer. You can forget about your beach body and sip Bavarian suds for an entire weekend at the esteemed Toronto Oktoberfest. This year's festival will take place on Sept. 30 and Oct. 1, and will feature authentic Bavarian food, singing, dancing, polka bands, and more German and European beers than you'll be able to try in a single visit. Pack your lederhosen and dirndls and head to Ontario Place to join roughly 5,000 other attendees at one of the best renditions of the original Munich event.
Nuit Blanche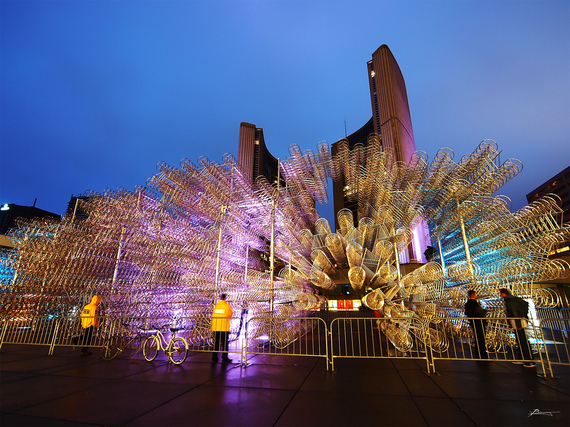 Photo credit: paul bica
Head straight from Oktoberfest to Nuit Blanche. Meaning, "A sleepless night," Nuit Blanche is an event that happens across the globe on the first Saturday in October. Some of the world's favourite cities, including Toronto, are taken over by contemporary art projects that fill the downtown streets from sunset to sunrise. Stroll through the streets and parks as they're transformed into innovative art displays that have been an entire year in the making. More than 300 local and international artists will be displaying 80 contemporary art pieces at this year's event, which is always free and open to the public.
JFL42
The JFL42 (presented by Air Canada) gives you a reason to laugh this fall. As Toronto's signature comedy festival, the JFL42 presents 10 days of comedy shows starring the world's funniest comedians. The festival has hosted some of the biggest names in laughter, including Louis C.K., Sarah Silverman, Lena Dunham, and Family Guy Live, and will showcase Jim Gaffigan, Trevor Noah, Roseanne Barr, and Chris D'Elia this year. However, it's some of the 42 lesser known comedians that steal the show and make their way as up-and-coming greats at this iconic comedy festival. Check out the complete schedule for events taking place from Sept. 22 through Oct. 1, at JFL42.com.
Follow HuffPost Canada Blogs on Facebook