Hockey season is one of the highlights of winter in the Great White North, but many fans don't know that hockey season is one of the best times to be in Europe, too. The European continent is home to more than 100 hockey leagues, and as many North American hockey fans do know, some of the greatest players in the sport, like Saku Koivu and Jaromir Jagr, first laced up skates there.
Many of Europe's most culture-filled travel destinations are home to star-studded hockey teams, fan-packed arenas and rich hockey culture that can be traced back through the decades. These five must-visit destinations, outlined in Flight Network's recently released list of Europe's absolute best hockey towns, are the top places to enjoy Canada's favourite pastime in an unforgettable setting.
Zurich, Switzerland - Home of the ZSC Lions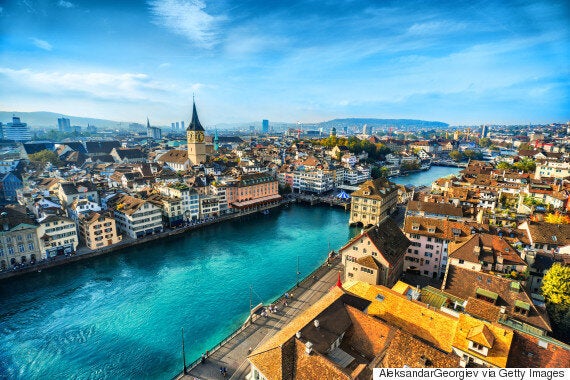 Zurich is a city that seamlessly blends ultra-modern amenities with ancient history with National Geographic-worthy scenery. And as the largest city in Switzerland, it's no wonder Zurich is home to one of the oldest and most impressive hockey teams on the continent. Formerly known as the Zurich Skating Club, established in 1930, the Lions have brought home eight Swiss Hockey League championship titles. The team's home arena, Hallenstadion, is just nine years newer than the team and is a must-visit landmark for hockey fans and everyday travelers alike.
Moscow, Russia - Home of HC Moscow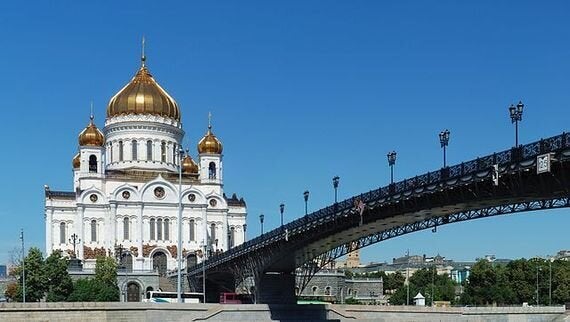 Moscow's hockey history is deeply rooted, and even the most die-hard Canadian hockey fans have a soft spot for HC Moscow. This iconic team has won more than 24 championship cups in the European League, Soviet League and KHL. There's no denying Moscow is a must-visit destination for history, architecture and culture buffs, but nearly as impressive as the city's famed tourist sites (to hockey fans, at least), is the state-of-the-art VTB Ice Palace. Recently opened in 2015, this massive, three-rink arena, is loaded with technology to make catching an HC Moscow game more impressive than just about anywhere else on the continent.
Cologne, Germany - Home of Kölner Haie
Cologne's Kölner Haie hockey team may not be as renowned or historic as Moscow's, but this historic city is enough to create the ultimate winter hockey escape. As the oldest city in Germany, Cologne is praised for its medieval architecture, but amongst the Cologne Cathedral and iconic Epochal Gothic structures, you'll find die-hard fans that rival those in the biggest cities. Founded in 1972, Kolner Haie, better known as the Cologne Sharks, play in the roughly 2,000-year-old Lanxess Arena with nearly 19,000 seats, packed with some of Europe's most enthusiastic fans. To Canadians, this place feels a lot like home.
Gothenburg, Sweden - Home of the Frölunda Indians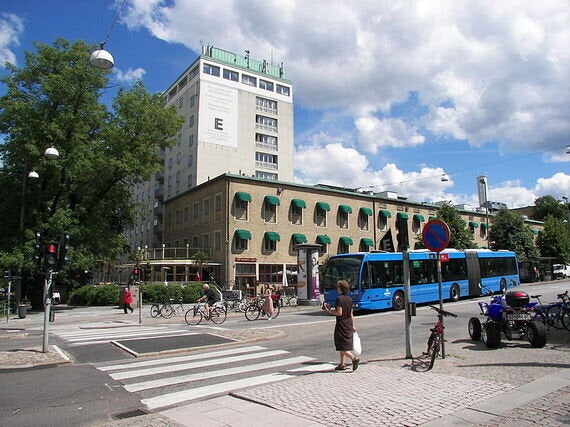 Winding Dutch-style canals, carefully maintained parks, museums, annual festivals and world-renowned restaurants make Gothenburg, Sweden a travel destination in itself. The Gothenburg Indians are a testament to the city's rich history, dating back to 1938 and remaining one of the country's favourite teams. The team earned even more fans from around the world when they took home the Champion's Hockey League and SHL titles in 2016. Gothenburg is home to just 500,000 people, but the impressive size of the 12,000-seat arena, means this town is loaded with hockey-hungry fans.
Finland's capital city is praised for its combination of 20th-century art-nouveau buildings and Nordic structures, which are seamlessly meshed with a trendy atmosphere of world-renowned restaurants, quirky shops, and modern appeal. But the city is so much more than its most famous attractions. Helsinki is home to some of Europe's richest hockey heritage. The city's legendary HIFK team was founded in 1897 and has taken home the Finnish cup seven times. Catching a game at Helsinki Ice Stadium will make anyone a hockey fan for life.
Berlin, Germany -- Home of the Polar Bears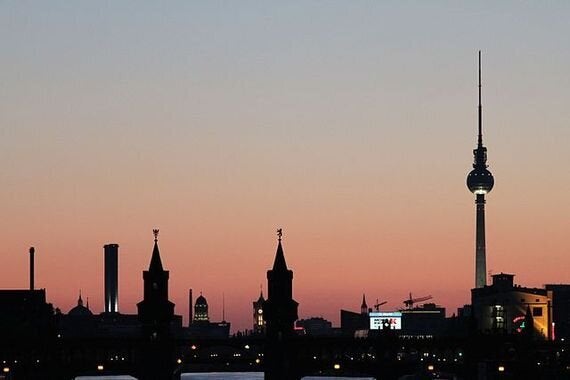 Berlin isn't an unknown travel destination, but its hockey heritage is often overshadowed by the city's most popular monuments and museums. In addition to the Neues Museum, Pergamonmuseum and Volkspark Friedrichshain, the capital city is home to the iconic Berlin Polar Bears. The team has been a fan-favourite in the city for roughly 60 years, taking home 15 East German Championships and the 2010 European Cup. Catch a game at the state-of-the-art Mercedes-Benz Arena, which can seat more than 14,000 cheering Polar Bear fans, and you'll want to revisit the city every season.
Follow HuffPost Canada Blogs on Facebook