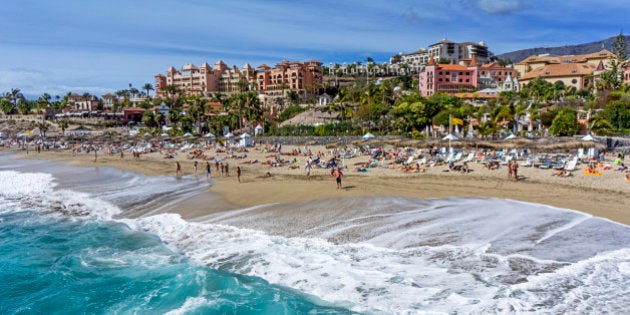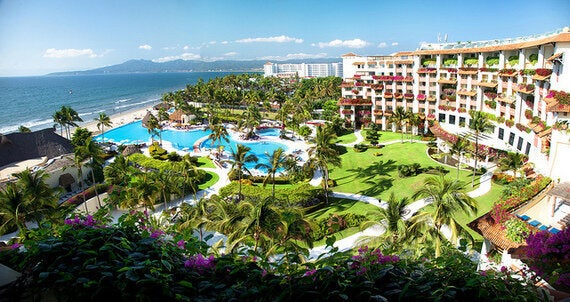 Photo credit: Wandering World
Travelling isn't supposed to be stressful. However, many of us embark on vacations with rough budgets for dining, activities, tours and extras in mind. Going over that budget can quickly turn a relaxing vacation into an overwhelming one. You may even find yourself wanting to check out early (and frustratedly head back to Canada's frigid winter temperatures) or cut back on meals and services, because you're quickly amassing too much debt.
That's not how vacations should be, and it's why a huge number of travellers are opting for all-inclusive getaways rather than the poorly-planned alternative.
Although, all-inclusive vacations aren't for everyone. They're not for travellers who like to stay, dine and experience their destination as the locals do. They're not for travellers who want to throw on a backpack and bus from one destination within a country to another. They're for those who are seeking a getaway that will be exciting yet rejuvenating at the same time -- one from which they'll return feeling relaxed and with stories to tell.
This year's winter travellers may be seeking warm escapes like backpacking trips across Bali or all-inclusive vacations in some of Mexico's top tourist destinations. Both types of travel are rewarding, but the following are five reasons why you may want to kick back and enjoy the stress-free experience of an all-inclusive vacation when escaping the cold temperatures in Canada this winter.
1. You Can Forget About Planning
Many travellers think the plans associated with an all-inclusive resort are too rigid. They assume you'll have to eat at certain times and partake in activities only when they're offered. That couldn't be farther from the truth. At an all-inclusive resort, you're free to lay in a hammock from sun up to sun down or engage in activities, like snorkeling, beach volleyball and kayaking adventures, until you fall into bed at night. The plans are yours to make (or not make) at an all-inclusive resort.
2. The Cuisine Is Diverse and Delicious
Contrary to popular belief, all-inclusive resorts don't just offer one massive buffet to their guests. Most all-inclusive resorts offer a variety of restaurants run by top-end chefs. These resorts take pride in what they serve and always offer a broad range of cuisines, so you never feel like you're eating the same thing every day.
You'll know what you're going to spend when you embark on your all-inclusive vacation. That means you can forget about going over your budget with those few extra drinks at night, and you don't have to skip breakfast to save up for a rainforest tour. Many all-inclusive resorts even offer packages that include off-site tours and excursions, so you can be prepared for those costs before you even board the plane.
All-inclusive resorts are used to catering to customers needs, so they won't be surprised when you ask for flowers and a bottle of champagne in your room upon arrival. The popular all-inclusive resort Sandals offers rates that include a butler service and special amenities for travellers who want the resort to go above and beyond. All-inclusive resorts are prepared to accommodate food allergies, last-minute plans, special drink recipes and other requests that typical hotels are unable to fulfill.
Critics are convinced that all all-inclusive vacations are boring. Days are spent by the pool drinking and nights are spent gorging at buffets. That's far from the truth. You don't have to stay within the walls of your all-inclusive resort (unless you want to). Take a cab into town to explore downtown Cabo San Lucas' nightlife scene or teach your little ones to swim in the Pacific Ocean. Just as many memories can be made at all-inclusive resorts as they can on backpacking excursions.