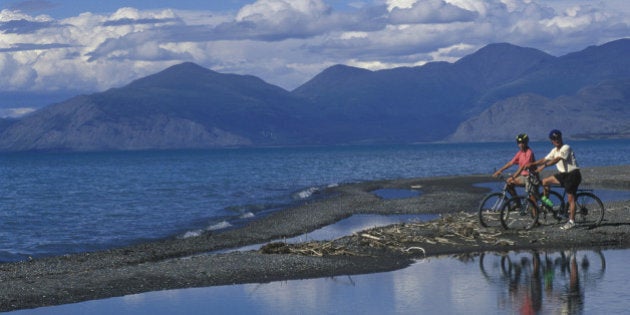 Admission to Canada's national parks is free in 2017, and it's time to start taking advantage. Parks Canada is offering free 2017 Discover Passes to commemorate the Great White North's 150th anniversary, and that means you gain admission-free access to all of the country's historic sites, marine conservation areas and national parks.
It's no secret that Canadians and travellers from around the world flock to heavy hitters like Banff, Jasper and Pacific Rim National Park every summer despite the cost of admission. But many lesser known parks offer once-in-a-lifetime adventures and awe-inspiring scenery that's just as impressive as the ones you see in travel magazines. These four Canadian national parks are ones that often fall under the radar but are guaranteed to be the backdrop for your unforgettable 2017 summer getaway.
Thousand Islands National Park
Thousand Islands National Park feels more like a luxury retreat than your typical national park. This is one of few places in the country where travellers can hop aboard a boat, canoe or kayak and hop from island to island, finding the perfect place to pitch a tent in a secluded cay or a rarely trekked hiking trail. In just a few short hours, adventurers can travel from Toronto or Montreal to historic wilderness that begs visitors to put down their phones and spot rare wildlife, hike to scenic overlooks and paddle among more than 20 granite islands.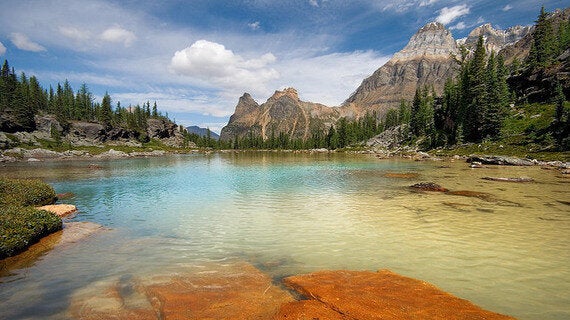 While many travellers explore the Canadian Rockies from world-renowned Banff National Park, others are enjoying the smaller crowds and rugged natural beauty of Yoho National Park in southeastern British Columbia. In fact, "Yoho" was named for the Cree expression meaning wonder and awe, which fits this photogenic park perfect. Visitors can rent a canoe and cruise the crystal-clear Emerald Lake, explore some of the oldest fossil beds in the world (Burgess Shale Fossil Beds) or embark on a hair-raising river rafting excursion. The opportunities for adventure and relaxation in this park are endless.
Adventuring to the Yukon is a bucket-list item for many travellers, and the summer of 2017 is an ideal time to fulfill this lifelong dream. There's arguably no better place in the country to submerge yourself in nature and completely forego the stresses of daily life. The Kluane National Park and Reserve includes 22,000 square kilometres, including everything from scenic hiking trails, indescribably blue lakes, rare wildlife, abundant fishing spots, non-polar icefields and some of the most impressive places to spot the Northern Lights on a clear summer evening.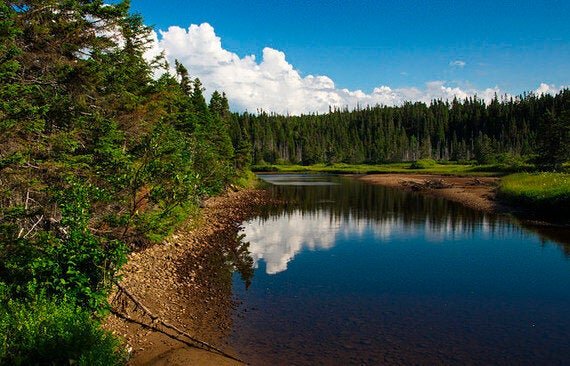 Many travellers assume Canada's most impressive national parks are located in the western provinces, but Terra Nova National Park continues to wow adventurers as the most easterly park in the country. The park can be explored by land or sea, offering opportunities to spot whales and icebergs by boat or conquer steep summits via a number of scenic hiking trails. The park's rugged coastline is best explored by canoe or kayak, and there's no better places to picnic than tucked into a sandy, sheltered cove. Travellers seeking the salty air of the Atlantic coastline coupled with forested trails and starry nights will find it all in Terra Nova National Park.
Parks Canada will only be offering the gift of free national park admission until the end of 2017, so there's no better time than now to plan your summer visits.
Follow HuffPost Canada Blogs on Facebook