Getty
By Shereen Mohammed
Whenever trips are being planned travelers debate, do they plan their own vacation or get the help of a tour company to take in all destinations beat features. You don't have to travel really far to experience some winter fun that you'll never forget. Canada is filled with endless amount of local tours. From the corners of the east coast to the west coast and everywhere in between, there are amazing locals who have built businesses dedicated to showing off what their destinations have to offer. Whether you're a tourist or a local, local tours are great for everyone.
Here are five types of tours that should be on your bucket list this year.
1. Adventurous Wildlife Tours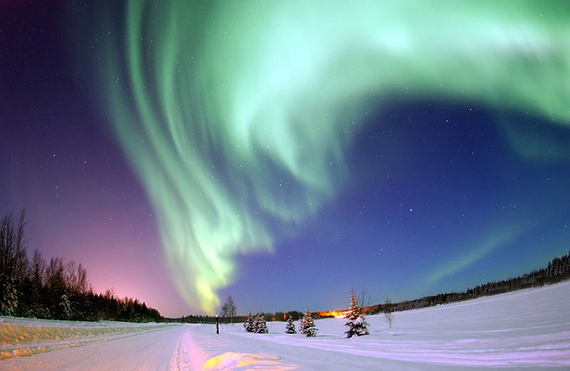 img source: flickr.com
Canada is known for its wildlife and animals that no other country has. Regardless of what type of adventure lover you are, there are countless tours for everyone. There are tours across Canada where you can go bear watching, whale watching, kayaking and bird watching, just to name a few. With a guided wildlife tour, there are professional trained guides that ensure safety and explain all the important facts related to the tour.
2. Food, Wine & Beer Tours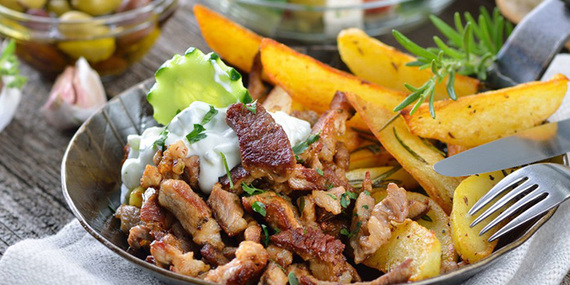 Photo Credit: culinaryadventureco.com
Food is a really important part of a trip which is why so much of a city can be explained by its food. We can learn so much from the type of people that prepare the food as well as the food itself. Whenever someone travels, people often remember the most tasty and delicious meals they've had. And it's something people tend to ask about as well. There are some amazing food tours that give a glimpse into the food specialties of each city.
3. Day Tours
Planning out a day full of activities and transportation to see as much as possible in a destination can be quite challenging and sometimes even stressful. With the help of larger tour companies, you have the peace of mind knowing that there will be an expert guide, often with transportation provided to take you to all the main attractions and provide background information on why each place is significant. An assumption with these tour companies is that they are rushed and you can't do things on your own time but in reality, the tour companies plan the tour in such a way giving everyone enough time to enjoy the all the stops throughout the day.
4. Walking & Segway Tours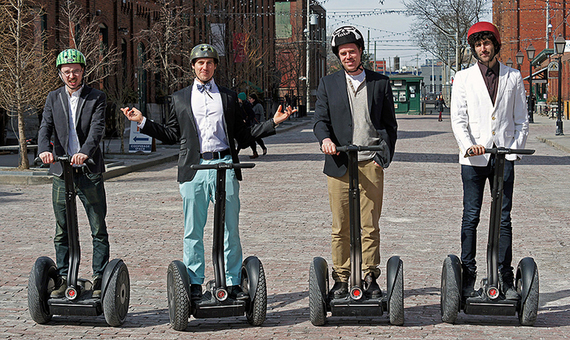 Photo Credit: segwayofontario.com
City walking and segway tours are an ideal option for tourists to get insight into a city's history, culture and significant landmarks that you might not learn just from walking by. Tour guides often know the background stories behind what makes a city as great as it is. All big cities in Canada have amazing walking tours that meet at a central location. Segway tours are becoming increasingly popular as quicker way to get around other than just walking.
5. River Cruises
River cruises are a great way to learn about a city by boat on medium sized cruise ships. River tours are a relaxing way to kick back and enjoy a city by taking in some of the most stunning views along the water. Some tours offer meals or take you to a must-see attraction. River tours are a relaxing way to kick back and enjoy.
Regardless of your a wine lover, a foodie or an adventure lover there's a tour for everyone. Canadians take such great passion in what makes their destination so amazing. For a full list of 50 amazing local tours that everyone should check out, see Flight Network's list of Top 50 Tours in Canada
Follow HuffPost Canada Blogs on Facebook
ALSO ON HUFFPOST:
Alberta's Coolest Winter Travel Destinations