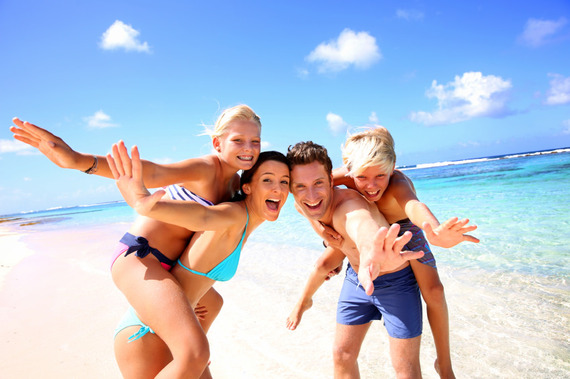 Photo credit: Roderick Eime
Travel isn't just for retirees and 20-year-old backpackers. Seeing new places and experiencing new cultures is beneficial for people of all ages, including your little ones. While traveling with kids may seem overwhelming at first, the benefits far outweigh the added luggage and frequent bathroom breaks. These four reasons to travel with your kids this fall will inspire you to choose a destination, pack your bags, and forget about the stresses of work and school for a while.
Travel Will Bring Your Family Closer
It's easy to be distracted by busy fall schedules and even busier social lives. Taking some time get away from all of those distractions as a family will bring you closer together. You'll probably never forget reeling in that giant tuna off the coast of Mexico or conquering Disney's Space Mountain as a team. Spending undivided time together on vacation will strengthen your relationships now and in the future.
In fact, a study by the Global Coalition on Aging and Transamerica Center for Retirement Studies found that the most impactful and enjoyable trips are those spent with friends and family.
Your Kids Will Still Be Learning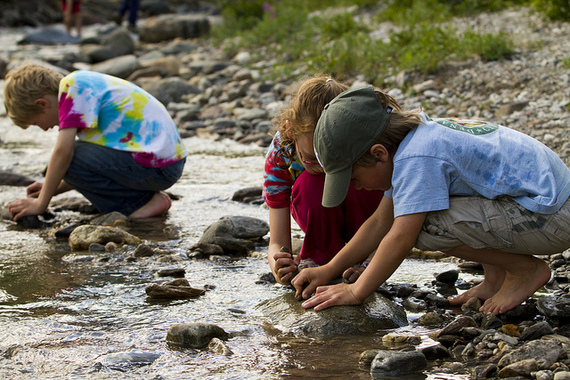 Photo credit: Denali National Parks and Preserve
Taking your kids away from school to travel doesn't mean you're harming their education. Traveling exposes your kids to new cultures, environments, foods, and people. In addition to acquiring a new view of the world, your kids will be able to experience the things they only hear or read about in school.
A study conducted by the University of Georgia determined that students who studied abroad performed better academically when they returned to campus. Your kids, no matter how old, will likely return from your fall getaway with a renewed sense of wonder.
Travel Will Break Your Routine and Reduce Stress
Parents often assume kids don't have any stress, because their stress is incomparable to that of an adult. However, the stresses of school, homework, household duties, and extracurricular activities can be destructive when occurring day after day without relief. Taking a fall getaway, whether it's for three weeks or a weekend, can reduce the chronic stress that causes health problems and other difficulties in the lives of children and adults.
Your Kids Will Learn How to Solve Real-Life Problems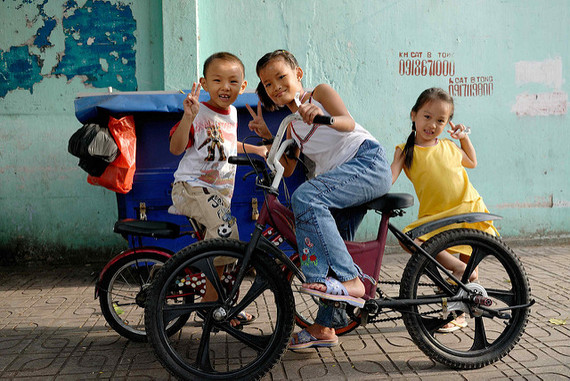 Photo credit: M M
Travel isn't always the nonstop fun we imagine when browsing images of our destination online, but that's part of what makes traveling so beneficial for kids. Flight delays, inclement weather, hassles with car rentals, and other vacation mishaps are all teachable moments. Your little ones will see how you adapt and problem solve in difficult real-life situations, and it will encourage them to do the same. Travel promotes confidence, independence, and self reliance, so don't be surprised if your little world traveler is more resolute when you return.
Fall Travel Is Affordable
It's difficult to use the excuse that traveling is to expensive during the fall season. Fall is considered the "shoulder season" in most vacation destinations throughout North America, Europe, and beyond. Smaller crowds of tourists mean more affordable flights, cheaper accommodations, and discounts on restaurant meals and tours. So before you let busy school, work, and sports schedules overrun your fall calendar, plan an autumn getaway that will help your entire family recharge their batteries mentally and physically.
Follow HuffPost Canada Blogs on Facebook
Also on HuffPost: