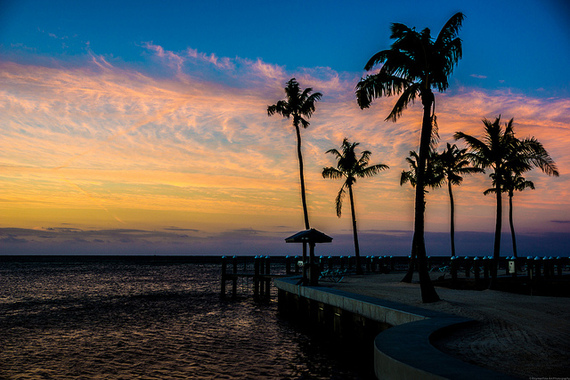 Photo credit: Ricardo Mangual
You don't have to travel around the world to enjoy a tropical vacation, complete with umbrella-dressed drinks, cartoonish palm trees and salty, turquoise waters. The Florida Keys are just a short plane ride from numerous locations throughout Canada and the United States, yet they offer that far-away feeling many travelers are seeking. Even better, the Keys are known for offering a variety of budget-friendly accommodation options, uncrowded beaches, unbeatable happy hour specials and reasonably-priced eats.
If you're tired of paying too much to get away and relax, the sunny Florida Keys should be on your travel radar. The following are a few reasons why you should consider booking your affordable tropical getaway today.
They're Easy to Get Around
Cruising along bridges and roadways surrounded by water for 107 miles may not sound easy, but you'll be amazed at how quickly a drive can fly by when you're amidst tropical, turquoise waters and swooping palm trees. It typically takes just 3 hours to drive the length of the Florida Keys at a relaxing pace, which also means that if you find a place you love, it's not difficult to go back and visit.
Mom-and-Pop Restaurants Are Still Alive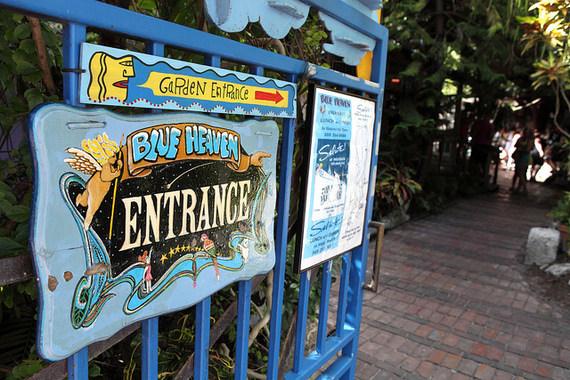 Photo credit: Sam Howzit
You don't have to spend an arm and a leg on every meal on your vacation to the Keys. In fact, the islands are loaded with rustic, mom-and-pop shops that have been around for decades. Whether you're seeking fresh-out-of-the-sea seafood or the best Cuban sandwich of your life, you'll find them away from the more expensive tourist traps.
Watersports Are Everywhere
The Florida Keys welcome you to pull up a beach chair and stay in it all day. However, not all travelers can soak in the sun for hours. Fortunately, the Keys offer water-based activities for everyone from fishermen to divers, snorkelers, paddle boarders, kayakers, swimmers and more. You don't have to be an expert to enjoy the tropical waters of the Keys, because there are plenty of tour and rental companies to help you discover the mangrove trails, reel in dinner or discover the area's colorful coral reefs.
You'll Get That True Tropical Feel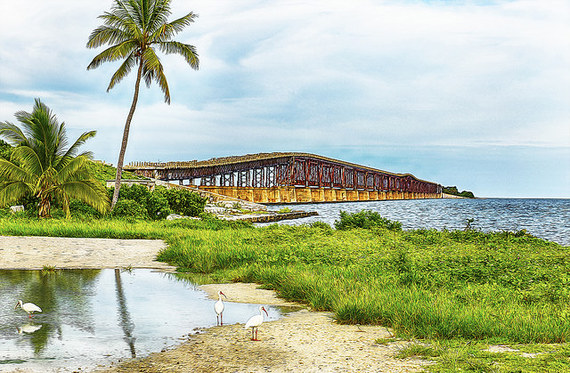 Photo credit: Patrick Emerson
Let's face it. A warm-weather vacation just doesn't feel right without towering palm trees, turquoise waters and brightly-colored beach bars. You'll be happy to know that the Florida Keys have all of these and more. Whether you stop at northernmost Key Largo or venture all the way to Key West, you're guaranteed to find yourself sipping a tropical cocktail under a palm tree with your toes in the sand. In fact, the Bahia Honda State Park on Big Pine Key is known for being home to the most beautiful beach in the country.
You Can Still Learn Something
One of the best parts of visiting a new destination is discovering the history and culture that make it so special. The Florida Keys were discovered by Ponce de Leon and Antonio de Herrera on May 15, 1513. However, the islands were inhabited mostly by pirates until they were chased away by the U.S. Navy in 1822. Settlers followed shortly after, and a number of industries took root in the Keys, including shark processing (for shagreen leather), sponge harvesting, cigar making and more, to make Key West the wealthiest city in the country.
Despite later bankruptcy and the hardships of the Great Depression, much of Key West's thriving history can still be seen in the perfectly-restored homes and buildings. It's impossible not to feel transported back in time when walking the streets of Old Town Key West.
Follow HuffPost Canada Blogs on Facebook