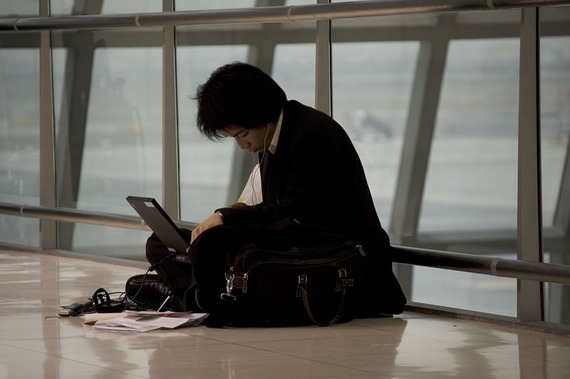 Photo credit: @Saigon
Many travelers are no longer leaving their work behind when they hit the road or take to the skies. To some, it's because blogging about their adventures is how they support their travel addiction. Others simply can't let work obligations from home slide while they're out exploring.
Those who travel and work at the same time know there are a number of must-have gadgets for keeping travel dreams and paychecks alive. The following are five essential travel gadgets for those who simply can't quit their jobs every time they want an adventure.
Kensington Absolutepower
Not all planes are equipped with USB ports or outlets, and if you don't have a power accessory on hand, you'll get very little work done in flight. The Kensington Absolutepower laptop, phone and tablet charger offers 100 watts of power and the ability to charge two USB devices and your laptop at the same time. Even better, it's the most powerful, lightest and smallest portable charger in its class, so you know you're getting the best of the best when you opt for this Kensington product. Finally, watching and worrying about your laptop battery diminishing in flight is a thing of the past.
Unlocked Smartphone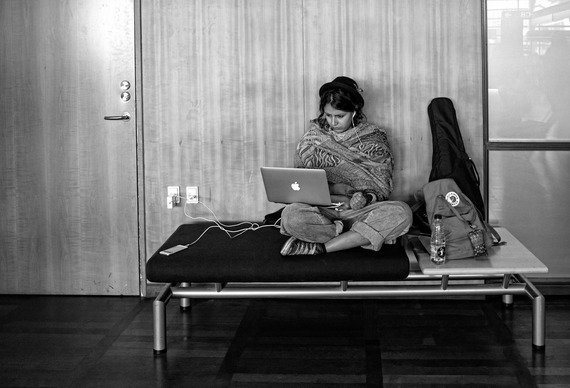 Photo credit: Anne Worner
Before you take to the skies for your next adventure, be sure you have an unlocked smartphone with the ability to create a personal wifi hotspot. Because your smartphone is unlocked, you'll be able to pop in a sim card from your destination country, purchase a data plan and use your hotspot anywhere with cell service. This simple trick will save you the agony of seeking free wifi everywhere you travel and will also save you those big bucks spent at coffee shops around the world. Now, you can work in the comfort and convenience of your hotel room, even if free wifi is not offered there.
TP-Link N300 Wifi Antenna
You can keep your phone's data use to a minimum by picking up the TP-Link N300 Wifi Antenna as well. This ultra-handy device can pick up wifi signals within a 200-yard radius and amplifies those wifi signals, so they can be used in your hotel room, your RV or wherever you find yourself trying to get some work done. This pint-sized item increases your laptop's wifi signal strength by 3 to 5 times and easily folds away when not in use.
Universal Plug Adapter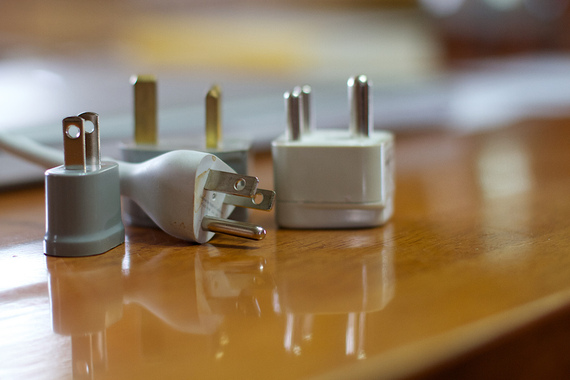 Photo credit: cogdogblog
It sounds so simple, but if you find yourself in a foreign country without a universal plug adapter, you'll be heading to a nearby mall before you even think of getting to work. Purchase two universal plug adapters (they only cost a few dollars each) before you hit the road, and you'll be able to charge your laptop and your phone or tablet at the same time.
Grid-It Organization System
Anyone who has ever traveled with all of the devices, adapters, power packs, chargers and other accessories needed to work on the go know that backpacks, suitcases and briefcases turn cords into tangled nests in a matter of minutes. The Grid-It organization system by Cocoon organizes your cords, headphones, chargers and gadgets and holds them firmly in place, so you know where to find them without having to untangle them. Whatever type of work you do on the go, there's no doubt you'll benefit from keeping your supplies in one easy-to-reach place.