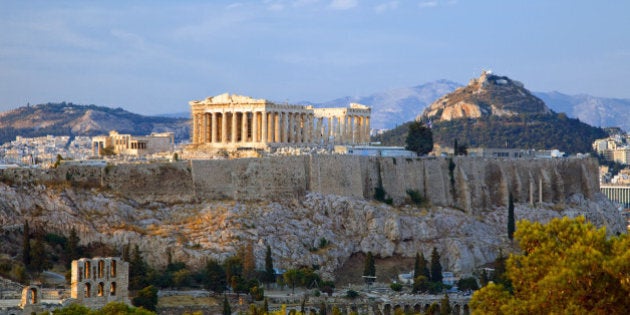 There are many people in the world that dream of visiting the real off the beaten path experiences on their travels, but have no idea where to find them. A great strategy I've always used is to rely on trusty old Google Maps, pick a continent or country that interests you and then zoom in on the countries tiniest island or most rural village -- go there. Similarly, I used a mix between online sources and a whole lot of Google Map zooming to find these magical hidden gems of Greece.
You quickly start to realize that no matter which location you find intriguing on the map, there's probably some other wild tourists or talented locals who have shared the spot before you could even get to it. Use these photos and suggestions online as a guide to create your magical and unique adventures.
Greece is full of tiny islands and beautiful remote villages; here are just a handful of their most idyllic hidden gems. Get out there and explore Greece!
1. The Magical Villages of Chios, Greece
Found right on the Greek Tourism webpage is Chios, Greece, yet it's still a hidden gem for so many travellers. Chios is home to some of the countries most beautiful and unique trees called mastic trees, as the legends say the village of Chios is only around thanks to the crystal "tear" that is released from this specific flora. Though most of the villages were demolished during the 1881 earthquakes, there are still 24 standing for you to marvel over when visiting. This is certainly a special gem worth visiting.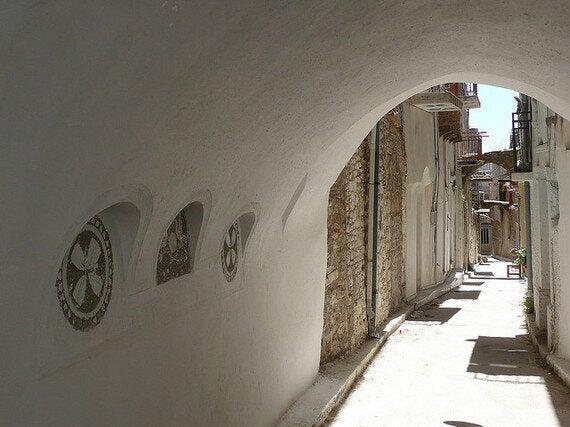 2. The Ios, Greece LuxurIOS Experience
Ios, Greece has been a popular destination for a few Europeans including the French and the Spanish. However, when it comes to international tourism, Ios has yet to reach is peak. This island has recently discovered all the benefits there are to luxury tourism in a romantic island like their own. The beautiful crystal clear blue waters and the silence that surrounds the stunning island are enough of a reason alone for you to come running. With a speed ferry boat from Athens, it's an easy destination to get to, all you need to do is discover it.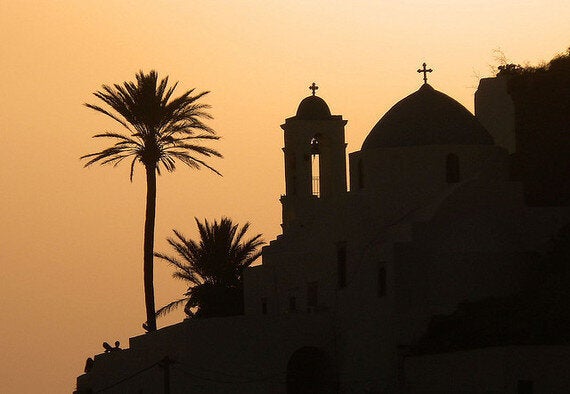 3.The Beach Town of Assos, Greece
Assos, Greece is live on TripAdvisor with just over 700 reviews, but compared to a leading city like Berlin, Germany with over 800,000 reviews, Assos is still a very unique and special place for only the most adventurous travellers. A home to no more than 100 people, this quaint little village is calm and peaceful. Though don't underestimate the quality and history that burst out of the Assos life. The writers of Greeka suggest you explore the narrow walkways and colourful homes covered in beautiful flowers and greenery.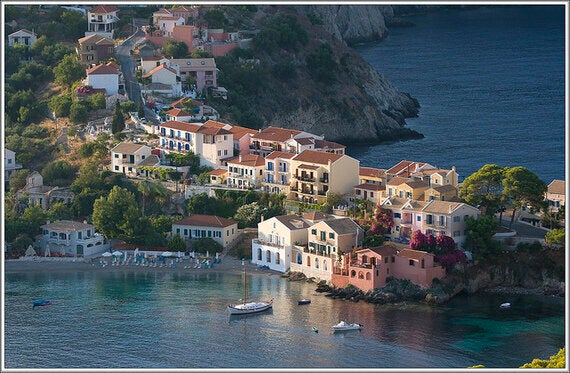 4. The History and Wildlife of Antikythera
You might be surprised that no beaches or blue waters will be mentioned here. Antikythera is a magical place for invention and wildlife. The 1900s Antikythera Wreck was found here and it is a very popular place to spot wildlife on their migration patterns. Antikythera is different from the rest of Greece, it has power in history that beats out any blue beach they may have. Though you won't find much luxury in this place, if you're looking for an off the beaten track experience, this is it.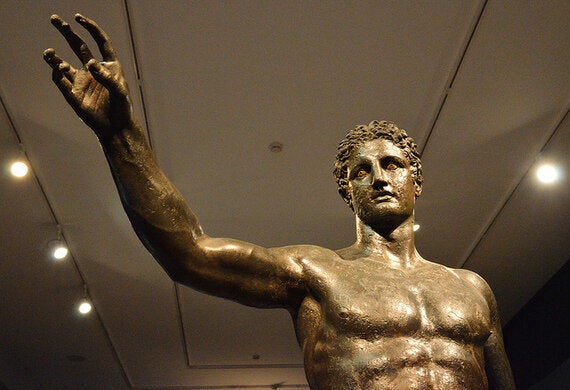 Photo Credit: Jason Ramos
5. The Thermal Springs of Ikaria
Sounds perfect right? It is. I'd say it is quite the honeymoon destination, but it is certainly not an easy trip out to the island. Expect there to be no tourism promotion and a limited number of large chain hotels. This secret really is just that, a secret. While on Ikaria you can explore stunning thermal springs, beautiful rolling hills, waterfalls and small lakeside villages.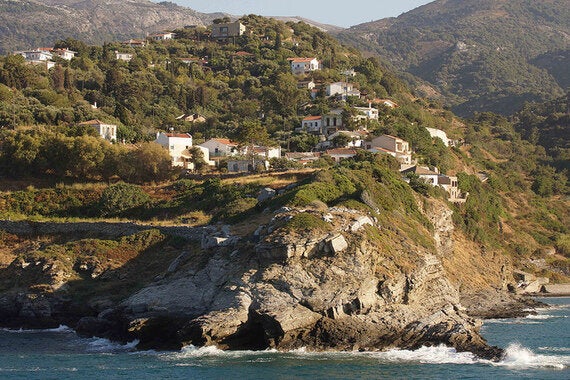 Photo Credit: Bruno Sarlandie
6. The Tiny Island of Schinoussa
Schinoussa is another beautiful and tiny island that boasts in picture perfect beaches completely untouched by the impact of tourism. If you're in search of learning more about the traditional Greek culture and customs, the people of Schinoussa are often welcoming with open arms.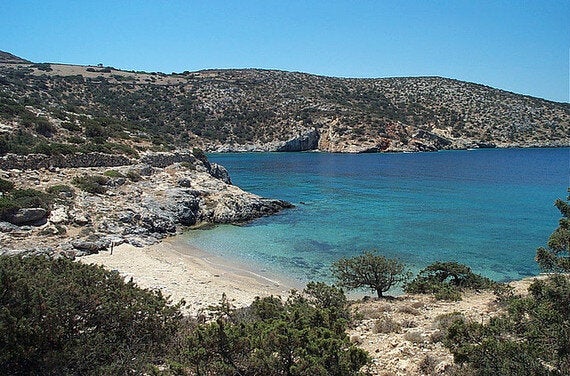 Photo Credit: Howard Chalkley
Six hidden gems of Greece is not that many, and I can guarantee you that if you spend the time exploring in reality or on Google Maps, you might come up with some other very intriguing destinations to add to your bucket list!
The country of Greece is beautiful throughout all four seasons and is the perfect place to explore when you've had enough of the icy streets and slushy sidewalks. Be sure to check online for the latest in Greek deals!