Lake Louise saw more than 20 inches of snowfall last December. This Alberta winter wonderland is the ultimate destination for a holiday vacation, complete with twinkling lights, icicles hanging from window sills, snow-covered pines, and mountainside ice skating rinks. Add the world-renowned Fairmont Chateau Lake Louise and some of Canada's top-rated ski resorts, and there's simply no better place to be for the holidays. These six reasons to start booking your winter escape to Lake Louise will inspire you to pull your skis out of storage.
You can shred instead of shovel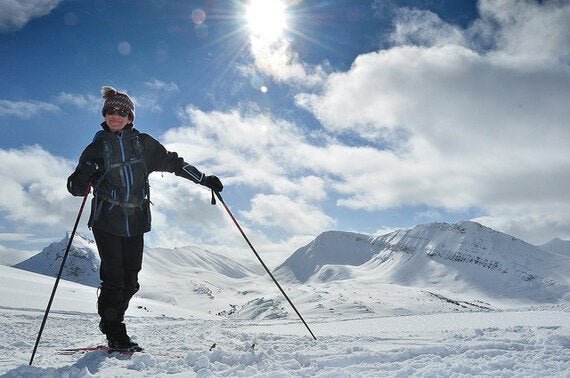 You don't have to dread shoveling snow or driving to Grandma's house on icy roads when you spend the holidays at Lake Louise. Forego the dreadful parts of snowstorms for chest-deep powder at the world-renowned Lake Louise Ski Resort and nearby Norquay and Sunshine Village. Big3 and 3-Mountain passes allow you to explore the 8,000 acres of powder, steeps, bowls, and groomers without breaking the bank.
Your photos will be envied
Lake Louise has distinguished itself as one of the most photogenic destinations in the world. This tightknit mountain community sits in front of the Victoria Glacier and is surrounded by the jagged peaks of the Canadian Rockies. Sitting just 40 miles west of Banff and submerged in Canada's oldest national park (Banff National Park), Lake Louise is a place of postcards.
You can bring the whole family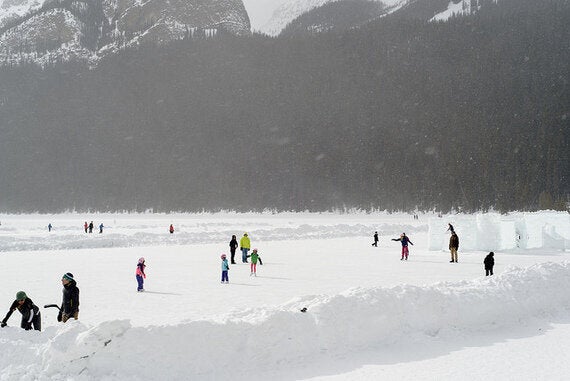 Kids aren't just accepted at Lake Louise, they're welcomed with open arms and a huge list of indoor and outdoor activities. From daycare and ski schools at the resorts to horse-drawn sleigh rides, ice skating, group campfires, and dog sledding expeditions, every moment in Lake Louise becomes a cherished family memory.
Everything is in one place
The holiday season is stressful for many -- excitement and holiday cheer are traded for overspending, party planning, and cleaning. Lake Louise eases the stresses of the holidays by offering everything you need in one easy-to-reach place. You can forget about cooking and cleaning and dine at world-class restaurant or stop in a bakery for a fresh-out-of-the-oven breakfast. The town's numerous hotels, resorts, and rentals ensure you enjoy everything you need without any of the holiday hassle.
The Fairmont Chateau Lake Louise is better than ever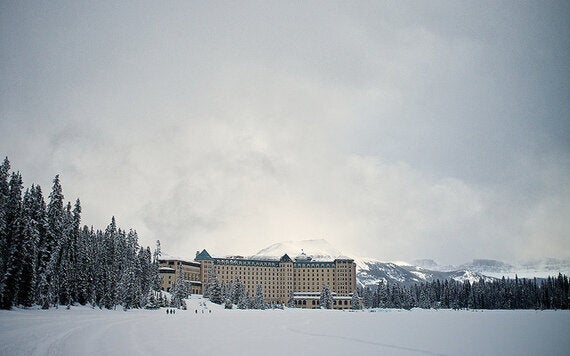 The iconic Fairmont Chateau Lake Louise goes above and beyond for the holidays. Visitors can enjoy all of the amenities of a luxury mountain resort with special holiday activities and celebrations, including a Christmas holiday sleigh ride, a skating rink and ice castle on Lake Louise, Christmas tree decorating, Santa's workshop, and traditional holiday meals. The Fairmont Chateau Lake Louise doesn't let anyone feel like a scrooge this time of year.
You can bring your swim suit
You don't have to travel to the Caribbean to pack your swimsuit for a holiday getaway. The world-famous Banff Upper Hot Springs are just a 50-minute drive south of Lake Louise, offering steaming, mineral-rich waters for relaxing on cold winter days. There's no better way to soothe your muscles after a long day on the mountain, cross-country skiing, snowshoeing, or simply taking in the pristine natural beauty of Banff National Park.