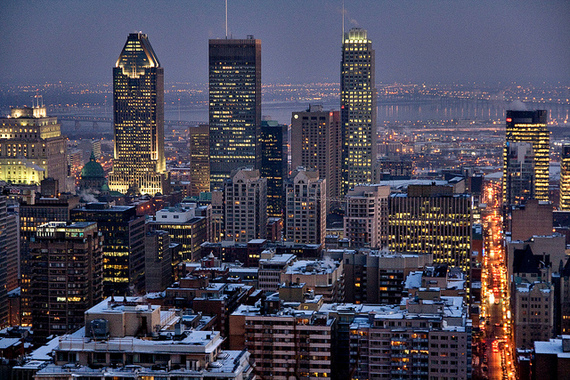 Photo Credit: Artur Staszewki
Montreal is one of Canada's most beautiful and romantic cities. It features the perfect combination of contemporary North America with old-world European charm. Here are our insider tips on how to spend your first 24 hours in Montreal.
If you're arriving to Montreal by plane, you can get downtown by taking the 747 shuttle bus. The bus runs 24 hours a day, 7 days a week and takes between 45 minutes and an hour. Tickets are $10 and allow you unlimited bus/metro transportation for 24 hours.
Fuel Up With Brunch
Start your day by fuelling up at one of Montreal's top breakfast spots. I recommend Universel or Allo Mon Coco. Both places are located centrally. Universel is elegant and classy and has a wide selection of food, from standard breakfast to dessert crepes. Allo Mon Coco has a typical breakfast diner feel with a great selection of waffles.
Experience Europe Without Jet Lag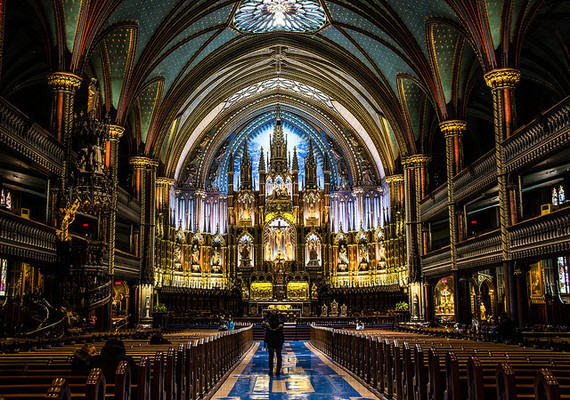 Photo Credit: Rahul Nair
On a full stomach, head over to Old Montreal. Enjoy the cobblestone alleys and be sure to stop by the Notre-Dame Basilica. Founded in 1642, the Notre-Dame Basilica was the first Gothic Revival style church build in Canada. If you choose to go inside, the admission fee is $5 and includes a 20-minute guided tour.
If you've worked up a thirst, stop for a refreshing rooftop drink at Terrasse Place d'Armes in the summer or for a warm drink and snack at Olive & Gourmando.
Refuel for Dinner
After a day full of exploring, you deserve a full sit down dinner. My top picks: Lola Rosa, Deville, Kazu, Cinko and Schwartz's. Lola Rosa is a cosy and quirky vegetarian restaurant offering comfort food like nachos, curry and quesadillas. Deville is a step up from the classic American diner. The menu is filled with fun items like mac and cheese wontons and steak spring rolls. Kazu is an authentic Japanese restaurant. It's a hole in the wall restaurant that locals are ranting about. Cinko has a unique concept, exclusively offering tavern dishes for $5. It's the place to go if you're into trying a few different things. If it's your first time to Montreal, you'll want to check out Schwartz's, a renowned deli specializing in Montreal's famous smoked-meat sandwiches.
Catch the Sunset at the City's Best Lookout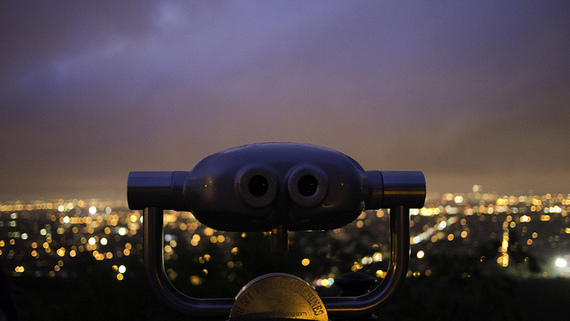 Photo Credit: Ivv@Idzenl
Time to work off that big dinner with a hike up Mount Royal. Mount Royal offers a spectacular view of the downtown area and the St. Lawrence River. Montrealers head up to Mount Royal year round, whether to jog, bike, rollerblade, skate, toboggan, bird watch or picnic. If you can catch a sunset, you won't be disappointed no matter what season of the year.
Treat Your Sweet Tooth
End the day with Montreal's world famous dessert. I recommend Juliette et Chocolat, Cacao 70 and Suite 88. After all, if you're going to visit Montreal, you may as well do it right and take advantage of Montreal's best sweets.
This article first appeared on Hello City Girl.
Follow HuffPost Canada Blogs on Facebook
ALSO ON HUFFPOST:
Where To Eat Breakfast In Montreal