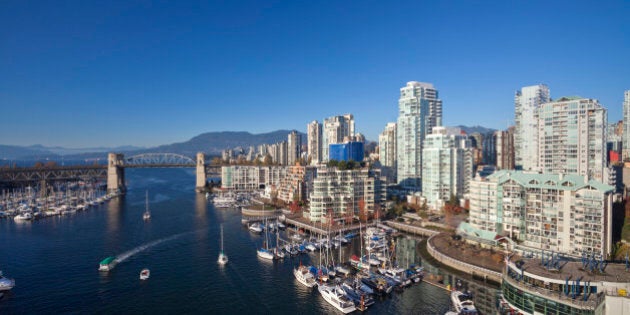 Vancouver is far more than a metropolis; it's a playground for kids and adults alike. The city's waterways, green spaces, massive urban parks, nearby mountains, and long list of must-visit attractions make it an ideal vacation destination for families with kids of all ages. These four kid-friendly attractions are ones you don't want to skip on your next visit to Vancouver.
1. The Vancouver Aquarium
A visit to the Vancouver Aquarium isn't one of the cheapest things you can do in the city, but it's one of the coolest. The world-renowned aquarium is suitable for kids of all ages with activities ranging from hands-on encounters with sea rays to up-close-and-personal experiences with penguins, Clownfish Cove, and more. A day at the Vancouver Aquarium feels more like a day at Sea World than a typical aquarium, so plan plenty of time for exploration, presentations, and activities.
Cost: $36 for adults, $21 to $27 for kids, kids under 3 get in free.
2. Take a Ride on the Aquabus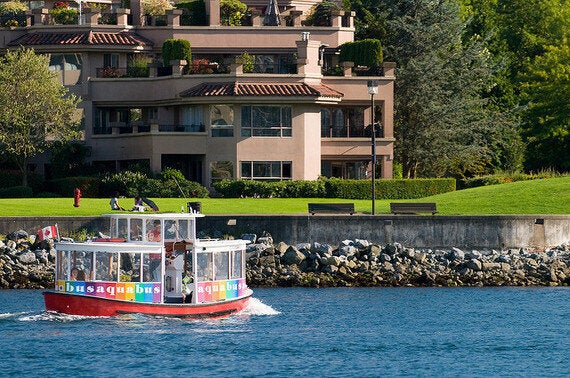 Vancouver's Granville Island is known for its quirky shops, meals that can be enjoyed with a view, unique arts and festival scene, and interesting island history. However, the part that will appeal most to your littles ones is the journey there. Hop aboard the Aquabus, Vancouver's network of boat taxis that travel along False Creek, for an exciting and scenic cruise on the water. Once you step foot on the island, you can dine on fish tacos at GoFish, visit an outdoor park, check out the children's theater, or burn some energy at the Kids Market adventure zone. Granville Island is an action-packed day trip for travelers of all ages.
Cost: Ferry tickets range from $5.50 to $10 round trip for adults, and $3.50 to $7 round trip for kids
There's nothing quite like letting the kids run wild while you relax in the comfort of a beach chair minutes from the heart of the city. Kitsilano Beach is a family-friendly, golden sand beach with a playground, tennis and basketball courts, and gentle, lapping waves. Take a dip in the summer months or simply hunt for seashells, build a sandcastle, and take in the picture-perfect views of the Vancouver skyline in the cooler seasons.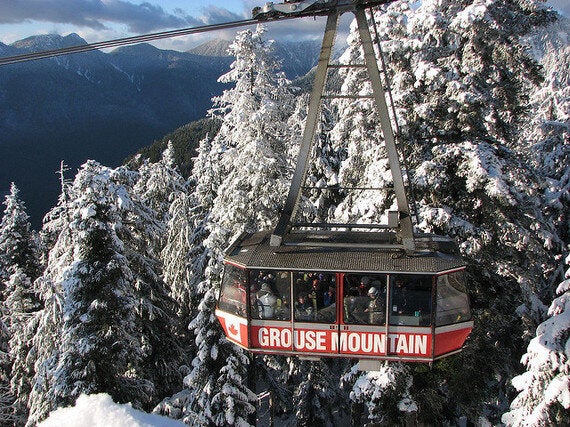 Vancouver's nearest ski resort, Grouse Mountain, offers nonstop family fun in all seasons. Just 12 kilometres north of the city, Grouse Mountain offers scenic Skyride gondola rides (including the new Skyride Surf Adventure) and tons of summer and winter fun once you reach the top. Kids love the ziplines, Wildlife Refuge, Heli Tours, and Lumberjack shows in the summer months, while winters bring ski and snowboard terrain for all levels of snow sport enthusiasts. A visit to Grouse Mountain is well worth the 20 minute drive (or slightly longer shuttle ride) from the city in any season.
Cost: Prices of activities vary, but the scenic Skyride gondola costs $43.95 for adults and between $14.95 and $24.95 for kids (depending on age).
Follow HuffPost Canada Blogs on Facebook