You probably spent months planning the perfect wedding, but for many couples, all of that hard work is filled with just as much stress as excitement. Fortunately, it all pays off on the honeymoon, when you and are your partner are enjoying complete relaxation in the destination of your dreams.
These 15 over-the-top honeymoon destinations are ones that are guaranteed to make you fall in love with each other and the thrills of luxury travel all over again.
1. Pueblo Bonito Pacifica Golf & Spa Resort -- Los Cabos, Mexico
Los Cabos, on the far southern tip of Mexico's Baja Peninsula, is a favourite travel destination for anyone in search of high-end luxury in a picture-perfect setting. The Pueblo Bonito Pacifica Golf and Spa Resort, recently opened in 2016, is loaded with the luxury travel industry's top amenities, like classically trained butlers, a stunning golf course, two pools, and over-the-top suites overlooking the Sea of Cortez' crystal clear waters.
2. Cayo Espanto Resort -- San Pedro, Belize
San Pedro, Belize, is known as one of the world's most pristine slices of paradise on the Caribbean Sea. As the home of the world's second largest barrier reef, it's a honeymoon destination that offers as much adventure as it does luxury. The Cayo Espanto Resort combines five-star resort amenities, including private pools and butlers, just steps from the coastline's sugary sands, turquoise waters, and underwater world.
3. Awasi Atacama Resort -- San Pedro de Atacama, Chile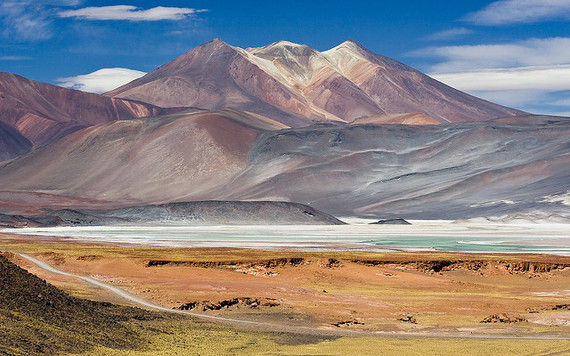 Photo credit: Jim Trodel
Your honeymoon should transport you to another world, far from the stresses of wedding and party planning. The five-star, 10 room Awasi Atacama Resort in exotic, volcanic, and mountainous San Pedro de Atacama, Chile, will make you feel at home among some of the world's most majestic natural scenery.
4. Palazzo Avino -- Ravello, Italy
The Palazzo Avino offers visitors a window into Italy's world-famous Amalfi Coast. This five-star resort was once a private villa for the noble family. Now, honeymooners can stay in one of 33 rooms or 10 lavish suites, while experiencing the region's best cuisine (a Michelin-star dining experience is on-site) and scenery.
5. The Majis Resort -- Lamu, Kenya
The town of Lamu, Kenya, has been honoured as a UNESCO World Heritage Site, and honeymooners can experience its wonders from the world-class Majis Resort. This 25-room oasis has been crafted by hand and sits just a 10-minute boat ride from the city center of Lamu. Travelers can experience the traditional heritage of the area while admiring panoramic views of Lamu Island and the pristine Ras Kitau beach.
6. Spicers Peak Lodge -- Maryvale, Australia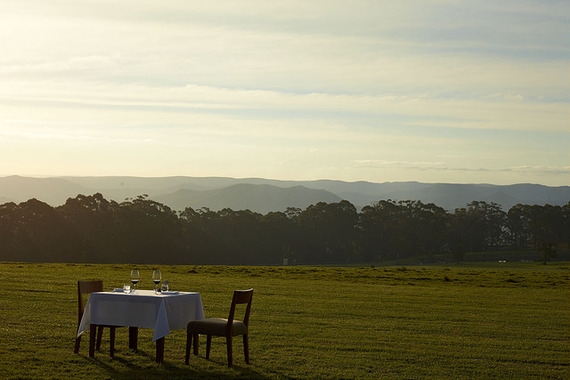 Photo credit: Roderick Eime
Honeymooners escaping the pressures of everyday life will find solitude and relaxation at Spicers Peak Lodge. Located in Queensland's Scenic Rim Region, this mountaintop resort is the ultimate place to indulge with spa treatments, gourmet dining, and stunningly starry skies.
7. Orpheus Spa and Island Resort -- Great Barrier Reef, Australia
Australia's Great Barrier Reef is a bucket-list location for many travelers, and the Orpheus Spa and Island Resort is where honeymooners should stay while fulfilling their dreams. The jaw-dropping natural beauty of the island and reef is something that can be taken in during every moment of your stay.
8. Eagles Nest -- Russell, New Zealand
The Eagles Nest boutique retreat is no stranger to awards. The five carefully-designed villas sit on 75 acres of private property overlooking the Bay of Islands. It's easy to get sucked into life at the retreat, but nearby activities, like sailing, diving, mountain biking, fishing, and kayaking, are available for adventurous couples too.
9. Sofitel Bora Bora Private Island -- Bora Bora, French Polynesia
Honeymooning on a private island is a dream come true for many couples, and the Sofitel Bora Bora Private Island is guaranteed to fulfill all of your travel fantasies. The ultra luxurious villas rest over a gorgeous turquoise lagoon, so you can bathe in the warm waters and take in the stunning views in privacy and at any time of day.
10. Soneva Kiri Resort -- Koh Kood, Thailand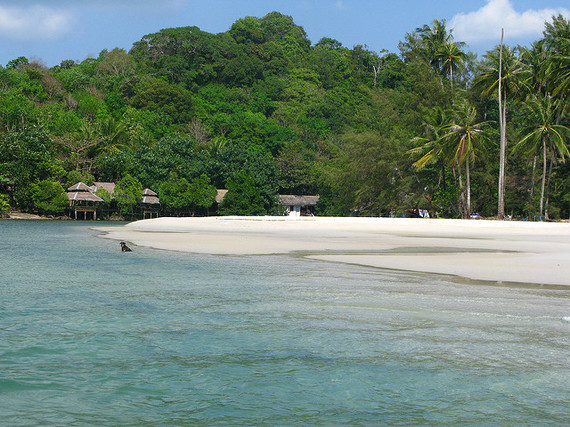 Photo credit: Espen Aaeng
Known as one of the world's few remaining unspoiled islands, Koh Kood is the epitome of a stunning Southeast Asian beach. The Soneva Kiri Resort is the most romantic and luxurious resort on the island, with private villas (with pools), an attentive staff, and a lavish tropical setting -- all just a one-hour flight from Bangkok.
11. Kata Rocks Luxury Resort -- Phuket, Thailand
Honeymooners seeking a little more nightlife and local culture on their visit to Thailand will fall in love with the Kata Rocks Luxury Resort in bustling Phuket. The resort encourages you to feel thousands of miles away from it all in your over-the-top private villa with stunning beach and ocean views, but makes it easy to venture out into the nightlife and nonstop action of Phuket too.
12. Fusion Maia Resort -- Da Nang, Vietnam
The Fusion Maia Resort's all-spa inclusive concept means you enjoy ultimate relaxation without a worry in the world. Each villa includes as private swimming pool, personal fusionista, and everything you need to create lasting honeymoon memories.
13. Song Saa Private Island -- Song Saa, Cambodia
Cambodia is an often overlooked travel destination, but you'll want to return for your anniversary every year after a visit to the Song Saa Private Island. Experience ultimate luxury in your private villa surrounded by the sugar-sand beaches, coral reefs, and lush tropical rainforest of this exclusive island.
14. The Amangalla Resort -- Galle, Sri Lanka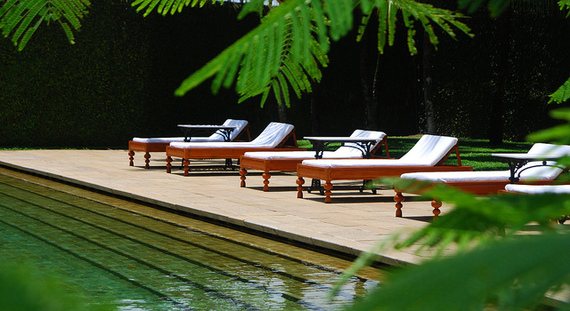 Photo credit: Richard Shaw
Unlike many tropical honeymoon retreats, the Amangalla Resort is tucked into the 400-year-old, UNESCO-listed center of the Galle Fort. Made of classic colonial buildings, private gardens, and spacious rooms with views of the town and sea, this resort will make you fall in love with Sri Lanka, its natural beauty, and its people.
15. Chiva-Som International Health Resort -- Hua Hin, Thailand
The Chiva-Som International Health Resort is designed to help you and your partner reconnect through relaxation and health. The world-class resort offers spa treatments, floating pools, jacuzzis, gyms, a kinesis studio, and everything newlyweds need to decompress and be pampered.
Follow HuffPost Canada Blogs on Facebook