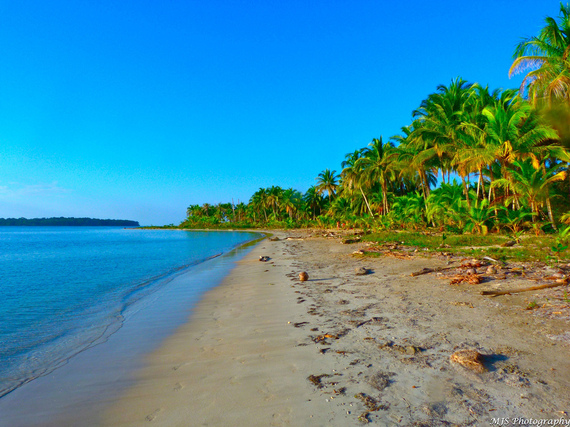 Photo credit: Marissa Strniste (Flickr)
When you're searching for a Caribbean vacation destination that's loaded with character, picturesque scenery, and laid-back beach vibes, there's no better place to look than Panama. The Central American country's Caribbean coast receives less praise than its canal, ultra modern capital city and Pacific beaches, but has just as much to offer.
This guide to Panama's Bocas del Toro, affectionately known as Bocas town, will probably make you start researching plane tickets.
What Is Bocas del Toro?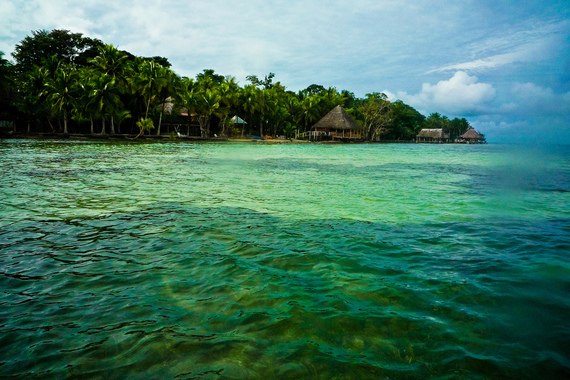 Photo credit: Roman Königshofer (Flickr)
You may have heard someone mention Bocas del Toro but didn't truly understand where they had been. That's because the Bocas del Toro Archipelago lies in the Bocas del Toro Province and is home to a town named Bocas del Toro.
The Bocas del Toro Archipelago is home to six major islands, 200 islets and 52 cays. The mixture of Afro-Caribbean, Panamanian and indigenous Ngobe tradition give the entire archipelago a unique flavor that can't be found anywhere else in Central America or the Caribbean.
Bocas del Toro, or Bocas town, was developed in the early 1900s, and it has since become a must-visit homebase for adventures across the beautiful Bocas del Toro archipelago. The colorful Caribbean houses, laid-back beach vibes, towering palm trees, happening bars and low-key restaurants have made this a hotspot for tourists and one where many have decided to stay.
What Can I Do There?
The opportunities for beachy outdoor adventures are endless in this palm-tree studded archipelago. Water taxis, or taxis marinos, will take you away from the bustling town to secluded beaches and shallow, crystal-clear waters that are known for providing some of the world's best snorkeling experiences. Birdwatching, surfing, sailing, forest trekking, diving Neptune's Gardens and exploring indigenous Ngobe villages are just a few of the many activities that visitors enjoy every day.
Although, you may find it difficult to leave the funky Bocas town with its bright colors, historic architecture, friendly locals, delicious eats and famous nightlife. It's difficult not to let loose when you're surrounded by the laid-back vibes and natural beauty of Panama's Caribbean coast.
Where Should I Stay?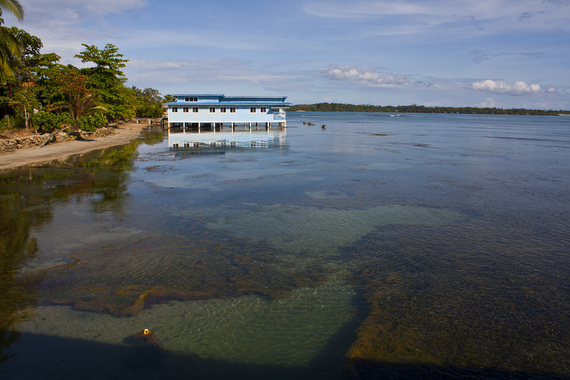 Photo credit: Martin Garrido (Flickr)
Bocas del Toro offers accommodation options for everyone from backpackers to travelers seeking a high-end, resort-style getaway. Visitors can rent Caribbean style bungalows perched above the turquoise water at Azul Paradise Hotel, enjoy all-inclusive luxury at the Hotel Popa Paradise Beach Resort or rest affordably at the Selina Bocas del Toro hostel-style accommodations.
Know Before You Go
Panama is one of the easiest Central American countries to visit. The official language of Panama is Spanish, but English is widely spoken in Bocas del Toro and many commonly visited areas of the country. Panama's legal currency is the Balboa, which is equivalent to the U.S. dollar. This crossover of currency makes it easy for Americans to know the cost of souvenirs, food and accommodations without having to use a calculator. The Banco Nacional de Panama is always a safe and convenient place to use the ATM or exchange traveler's checks.
If you're looking for an affordable place to escape, soak in the Caribbean vibes and enjoy tropical island scenery (above and below water), it's time to think outside the more commonly visited Caribbean islands to the picture-perfect beaches of Bocas town.
Follow HuffPost Canada Blogs on Facebook
ALSO ON HUFFPOST:
10 Ways to Win at Budget Travel