Andrew Gunners via Getty Images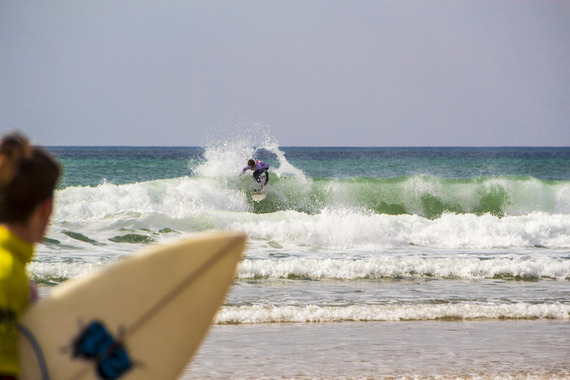 Photo credit: big-ashb
England is a country more famous for its capital city and royal family than its rugged scenery and outdoor adventures. However, that doesn't mean adventures don't exist in the North Atlantic country. In fact, England's location, surrounded by water and home to some of the U.K.'s best beaches and jagged coastline, makes it an ideal place for your adventure-based summer getaway. The following are six adventures you can only have in England this summer.
Try Paragliding Near Eastbourne
Head to the coast of East Sussex, and you'll find some of England's most stunning natural scenery. And there's no better way to dive head first into the beauty of the Sussex Heritage Coast than to do just that -- dive into it. Beachy Head is the United Kingdom's highest chalk sea cliff, standing a mesmerizing 162-meters tall, and the Airworks Paragliding Cenre in Eastbourne is ready to help you take the leap with an unforgettable paragliding experience.
Zip Over the Sea in Bournemouth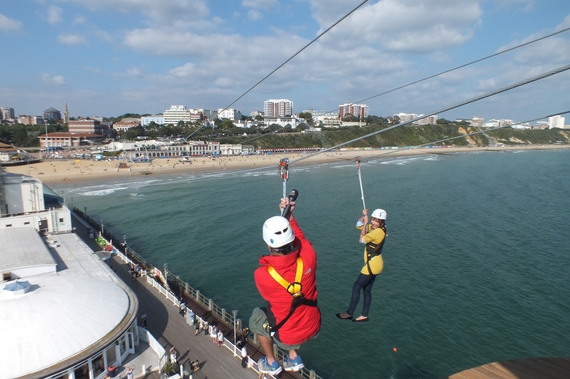 Photo credit: Lets Go Out Bournemouth
Embrace the sought-after feeling of flying in a different (and less terrifying) way in Bournemouth. The PierZip experience -- the very first pier-to-shore zip wire in the world -- takes visitors on a scenic, adrenaline-charged flight from the end of the Bournemouth Pier, over the waves and into shore. Even better, the PierZip experience includes dual zip lines, which means you can experience the thrill of flying simultaneously with a friend or loved one.
Take a Surf Lesson in Newquay
Surfing is one of the world's fastest growing water sports, and once you experience the feeling of "the glide," you'll understand why. The Escape Surf School in Newquay, Cornwall, offers a selection of surf lessons for all levels of surfers, from first-timers to advanced wave riders. As one of the longest running surf schools in the U.K., Escape Surf School's knowledgable guides will have you experiencing the thrill of standing up on a surfboard during your first day in the water.
Explore the Countryside on Bicycle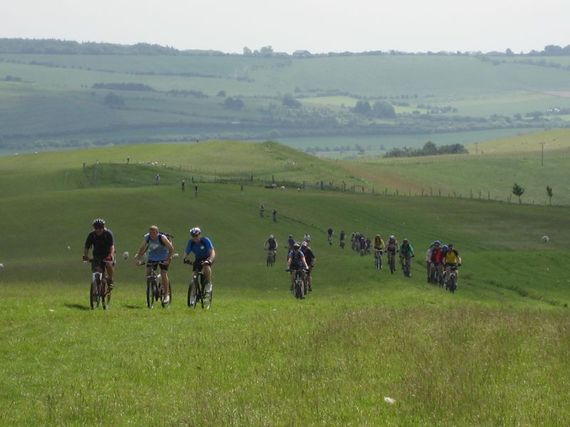 Photo credit: Peter Turvey
Forget about sightseeing the countryside of southwest England in a rental vehicle or tour bus. Rent a bicycle and head to the Wiltshire Cycleway to spend a day exploring some of England's most peaceful natural scenery while feeling the wind in your face and a slight burn in your thighs. Visitors can attempt the 257-kilometer long-distance route or opt for a number of much shorter routes to visit the quaint, historic towns (and villages) of Bradford on Avon, Marlborough, Castle Combe and so many more.
Get Dirty with a Bushcraft Adventure
Seeking a summer adventure that will truly test your endurance and survival skills? Head to Nottingham, Nottinghamshire, to try your hand at the one-of-a-kind jungle assault course in Sherwood Forest or take part in a number of other survival classes and tests. Sherwood Bushcraft allows you to choose from overnight survival drills, shelter building activities, fire lighting lessons, team challenges and many other activities to help improve your survival skills and put them to the test in a picturesque outdoor atmosphere.
Adventure then Relax at Alpamare Scarborough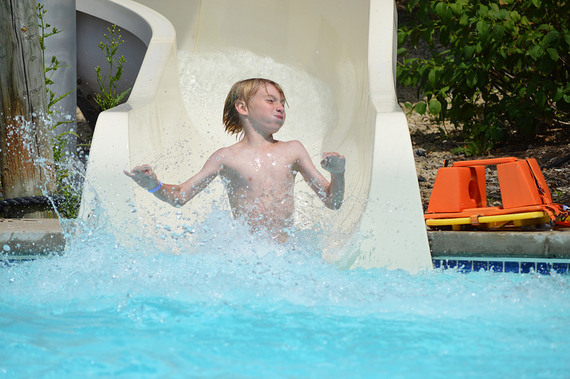 Photo credit: RamseyCountyMN
The brand-new Alpamare Scarborough water park will be opening for the summer of 2016, and that means you can be one of the first to enjoy this new English adventure experience. The Alpamare is gearing up to be a water park unlike any other in England, with a massive wave pool, state-of-the-art water slide, whirlpool attractions, steam baths and more. Located on Scarborough's North Bay, this water park, combining thrilling rides and relaxing spa-like features is ideal for families seeking summer fun, rain or shine.
Follow HuffPost Canada Blogs on Facebook