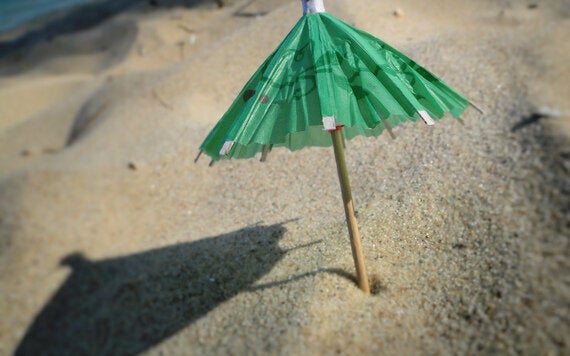 Mid-summer is the most popular time of year for travel. Unfortunately, it's also the time of year when accommodation rates skyrocket, gas prices rise and restaurants forego the two-for-one specials they offer in the off-season. Summer is the busy season for most North American and European destinations, but that doesn't mean you have to pay more to travel during this prime time of year.
The following are a few money saving secrets that will help your dollar go further this June, July and August.
With the kids out of school and vacation days to burn, you can be more flexible with your vacation planning than at other times of year. Use the "flexible dates" option when searching for flights and accommodations to find the lowest prices within your time frame. Forego traveling on weekend days, and you could save big by extending or shortening your vacation by one day. Don't hesitate to book when you find the price that fits your budget and desired dates, because the seats (and rooms) tend to go quickly this time of year.
Use Your Credit Card Rewards to the Fullest
You don't have to be a frequent flyer or big spender to reap the benefits of credit card reward points. Even more budget-oriented buyers can use cash back rewards to save a few bucks on dinner or gasoline. A major way to acquire more rewards points in a short amount of time is to consolidate all of your spending to one card. By the time you're finished purchasing flight tickets, paying baggage fees and reserving hotel rooms, you'll have a few rewards dollars to spend on souvenirs or local eats.
One of the biggest perks of traveling in the modern era is that you don't have to pay $200 per night for a boring hotel room. Companies like HomeAway, VRBO and airbnb allow you to rent anything from a single room to an entire vacation home. It's easier than ever to find a full two-bedroom apartment for the same price as a single room at a big-name hotel. You can save even more by sharing a rental home with your fellow travelers or opting for an apartment with a full kitchen.
Convinced you want that faraway feeling on your summer vacation? The Caribbean is one of few destinations where the summer is the off-season, and prices are cheaper than any other time of year. Caribbean resorts are trying harder than ever to lure people to their picture-perfect beaches and turquoise waters in the summer months. However, the threat of summer hurricanes continues to keep travelers at bay.
Many don't know that only one hurricane has hit the Caribbean before July 8 in the last 10 years, and peak hurricane season doesn't start until mid-August. That means travelers have a lot of time to take advantage of ridiculously low hotel prices, cheap airfare and unbeatable specials on tours, activities and more once you arrive.
Don't let the dollar signs keep you home this summer. There are plenty of ways to cut cost on your summer vacation without cutting the fun.
Follow HuffPost Canada Blogs on Facebook