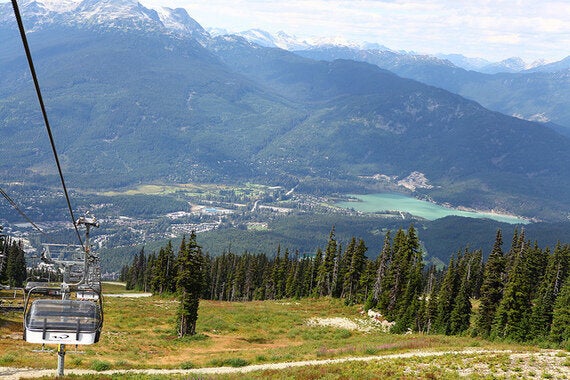 When you hear the names "Whistler-Blackcomb" or "Sunshine Village," you probably don't think about summer. June, July and August may not be the best months to throw on your snow gear and conquer the steeps, but they are the best months for action-packed thrills, sightseeing and adventuring at your favourite ski resorts.
Even better, you'll probably be wearing shorts, a T-shirt and sunscreen instead of piling on the layers. These six Canadian ski resorts are ones you should consider for your summer adventures in the great outdoors.
Whistler-Blackcomb -- Whistler, British Columbia
Whistler-Blackcomb is commonly regarded as the world's best ski resort, and those accolades extend into the summer months, too. The resort offers a lineup of indoor and outdoor events in every season. Visit Whistler in the area's warmest months for the famed Whistler Farmers' Market, the North Face Whistler Half Marathon, trail running races, the Crankworx Freeride Mountain Bike Festival, the Wanderlust yoga and wellness festival, and an array of other action-packed adventures for the entire family.
Lake Louise Ski Resort -- Lake Louise, Alberta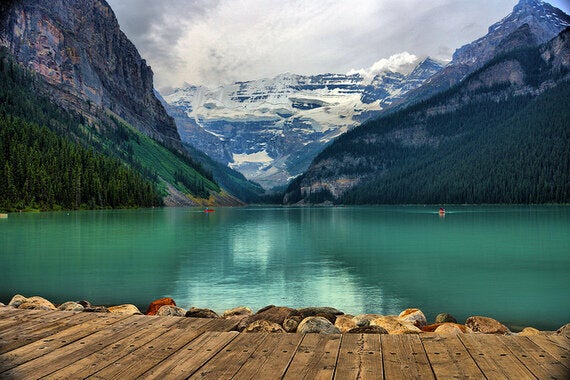 Photo Credit: edwin van burringen
Lake Louise Ski Resort invites visitors to get outside and explore the beauty of the Canadian Rockies in all seasons. Summer is one of the most scenic times of year in Lake Louise, when the resort's hiking and guided walking trails are decorated with green leaves and alpine wildflowers. Summer wildlife viewing, rafting and rides aboard the Lake Louise Sightseeing Gondola are popular activities when visiting this breathtaking resort in the heart of Banff National Park.
Kicking Horse Mountain Resort -- Golden, British Columbia
Kicking Horse is more than the "Champagne Powder Capital of Canada." It's a place where summer visitors unleash their adventurous sides and push their physical and mental limits in the mountains. Kicking Horse features a state-of-the-art bike park (and bike rental center) with thrilling downhill mountain bike trails loaded with jumps, berms, wooden features, rock slabs and more.
In addition to mountain biking, visitors can explore the Grizzly Bear Interpretive Center, hike rugged trails of ranging difficulties, attempt the Via Ferrata climbing routes, dine 7,700 feet in the air at the Eagle's Eye restaurant or enjoy a more mellow adventure aboard a gondola sightseeing tour.
Marble Mountain Ski Resort -- Corner Brook, Newfoundland and Labrador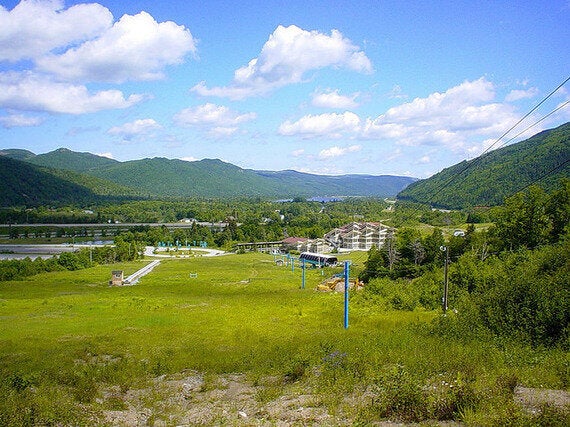 Photo Credit: Carrotflower Productions International
You'll probably have to extend your stay at Marble Mountain to ensure you hit all of the resort's exciting summer adventures. Marble Zip Tours and the new Spider Challenge Course are favorites among kids and adults seeking thrills and birds-eye views of the Bay of Islands, Steady Brook Falls and Humber Valley. The resort also offers numerous hiking trails, so hikers of varying abilities can reach the peak of Marble Mountain and take in the views that make western Newfoundland so special.
Venture minutes away from the resort, and you'll find one of Canada's best golf courses at Humber Valley Resort, scenic river rafting excursions, cave exploration, rock climbing adventures, kayak rentals and so much more.
Sun Peaks Resort -- Sun Peaks, British Columbia
When the temperatures start to rise, Sun Peaks quickly transforms from one of British Columbia's favourite award-winning ski destinations into a must-visit summer hotspot. Visitors flock to Sun Peaks in B.C.'s warmest months for its challenging 18-hole golf course located 1,200 metres above sea level.
However, you don't need to be an avid golfer to enjoy Sun Peaks in summer. The Sun Peaks Resort Bike Park, 16 scenic hiking trails, kayak rentals, canoe tours, standup paddleboarding adventures, bungee trampoline, live music and abundance of village shops and cafes turn this action-packed resort into an outdoor playground.
Sunshine Village -- Banff, Alberta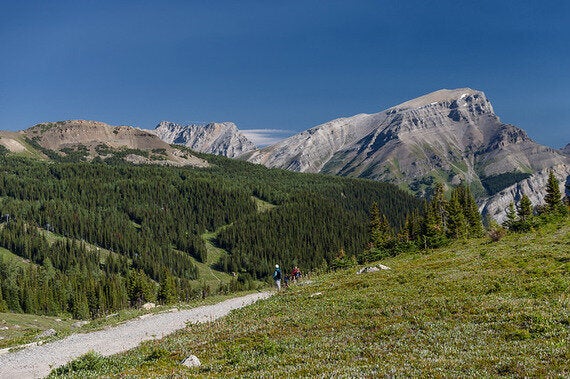 Photo Credit: Douglas J O'Brien
Sunshine Village is another ski resort located inside Banff National Park -- Canada's first national park and the most visited tourist destination in Alberta. The Sunshine Village Ski and Snowboard Resort becomes a hotspot for hiking, guided tours, dining and shopping in the summer months. In fact, the Sunshine Meadows hike at Sunshine Village was ranked Canada's No. 1 day hike by Lonely Planet. Late spring and early summer are the best times to catch the vibrantly coloured wildflowers blooming against the rugged peaks of the Canadian Rockies.
Follow HuffPost Canada Blogs on Facebook