ZinaidaSopina via Getty Images
Many avid and aspiring travelers make New Year's resolutions to travel more often in the coming year. However, research from the University of Scranton suggests that a tiny 8-percent of people keep the resolutions they make. Instead of resolving to book more plane tickets and hotel rooms in 2017, use these tips from top travel experts to really make those travels happen.
Make Plans and Stick to Them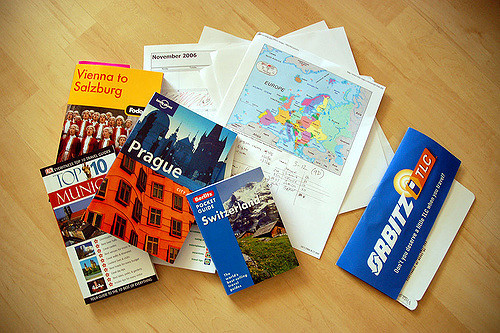 Photo credit: Mackenzie Kosut
Plane tickets and accommodation reservations with no-cancellation policies may seem risky at first, but it's even more risky not to book at all. Make your reservations, finalize everything, and take the necessary time off work as early as possible to ensure you have at least one vacation for the winter of 2016/2017 on the calendar.
Make Saving a Priority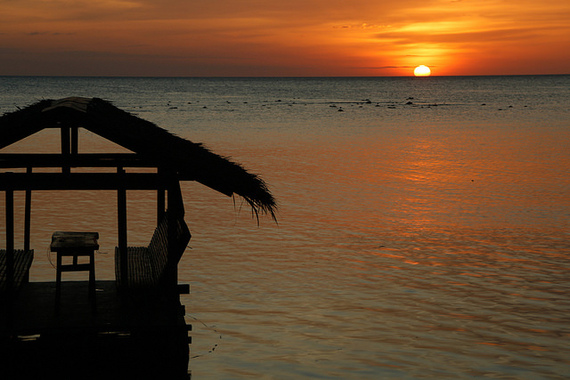 Photo credit: Cirescope
You have to make budgeting and saving for travel a priority, or you may never find yourself with enough money to get out and explore. Set aside a special container, or even a bank account, where you can deposit a set amount of money at the end of each pay period. You'll be amazed at how quickly your travel cash begins to pile up.
Sacrifice Some Luxuries
Many aspiring travelers think every getaway needs to involve a posh hotel room in the heart of a major destination. However, you can save big bucks by sacrificing hotel amenities for a longer stay, choosing public transportation over car rentals and taxi rides, and dining on the street rather than in five-star restaurants. You'll probably discover that you have more authentic experiences in new destinations when you live more like the locals than a high-rolling tourist
Travel Near and Far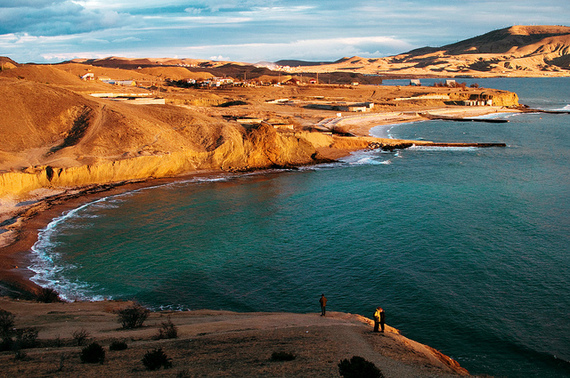 Photo credit: Maria Savenko
Not every adventure needs to be a three-month-long journey throughout Southeast Asia. Traveling more often can be as simple as taking more weekend getaways each month. A few hours in the car can take you to a destination that feels light years away from the stresses of daily life. A short getaway could be the rejuvenating escape you need to curb your travel withdrawals between trips.
Get a Travel Credit Card
If you're not taking advantage of a travel credit card, you're missing out. Sign up for the right credit card, and you could receive up to 100,000 bonus miles as well as miles for every purchase you make at the grocery store, the gas station, and nearly everywhere in between. Sign up for a new card, and in just a few months, you could have a free round-trip ticket to the Caribbean.
Stop Waiting for a Better Time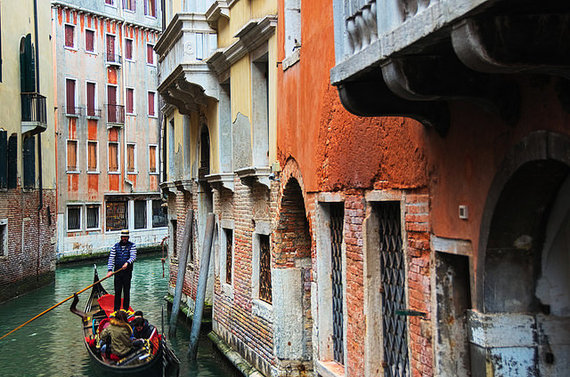 Photo credit: Sean Liu
They say there is no such thing as the perfect time to travel. There will always be some kind of obstacle in your way, whether it's finances, a work schedule, or other obligations. You have no choice but to travel when the timing isn't perfect, and that time is now. Take the time off work, make mistakes, find odd jobs in new countries, and make travel one of your top priorities this winter. As Mark Twain once said, "Twenty years from now you will be more disappointed by the things you didn't do than by the ones you did do."