Horia Bogdan via Getty Images
Ireland's shoulder and low seasons offer some of the most favourable conditions for travellers. Temperatures in October and November tend to be more comfortable than the cold, rainy winter months, but tourists still enjoy the lower prices and sparse crowds associated with the low season. Pack a couple of sweaters and follow these five tips to making the most of your fall visit to Ireland.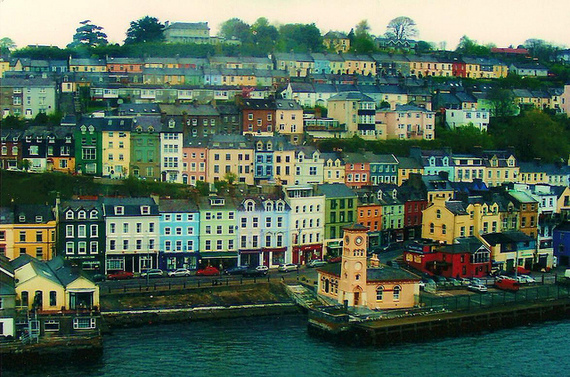 Photo credit: Cord Cardinal
1. Consider Renting a Car
Renting a car in a foreign country can seem overwhelming at first, especially when you find the steering wheel on the right side of the car, and you're supposed to drive on the left side of the road. However, you'll quickly adapt to the new way of driving, and you'll love the freedom you have to explore Ireland's vast landscapes on your own schedule.
Pick up a detailed map upon arrival or arrange a data plan with your phone company before you go. Otherwise, you'll rack up unbelievably large data charges within just a few seconds of using Google Maps or another GPS application. Most of Ireland's vehicles come standard with a manual transmission, so pay a little extra for an automatic transmission if you're nervous about driving in a new country.
2. Pack Your Rain Gear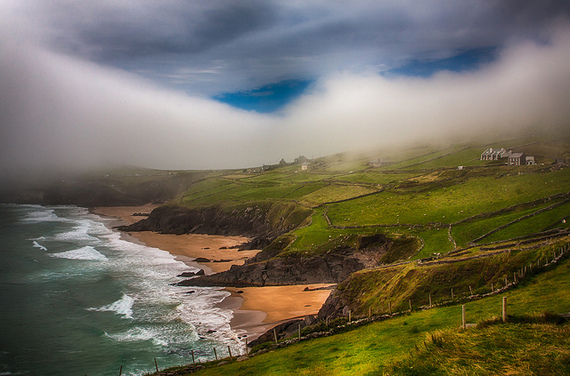 Photo credit: Cord Cardinal
Rainy days are common in Ireland -- no matter which season you plan to visit. However, rainy days are even more common in fall with the cooler, rainy winter season approaching. A rain jacket and an umbrella are essential travel items for any trip to Ireland.
3. Plan To Stay A While
Ireland is roughly the size of the American state of West Virginia. Seeing that fact alone makes tourists think they can cram every must-see Ireland site into a week or two-week vacation. Travellers hoping to drive across the entire country should consider visiting Ireland for roughly one month (or longer).
Those who are on a more restricted schedule, such as a visit of one to two weeks, should choose a specific region to explore in full. Spend your days discovering the coastlines, gardens and castles of the South, the wild landscape of the West, the capital city of Dublin and the East Coast or the counties of Northern Ireland.
4. Don't Miss The Gardens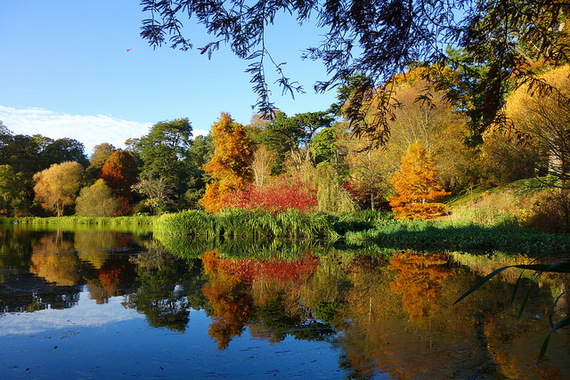 Photo credit: Eskling
Ireland's fall gardens are unlike anywhere else in the world. Visit the world famous Mount Stewart Gardens in Newtownards to take a special fall tour with the head gardener, enjoy the festivities of the October Autumn Fair or see November's Festival of Lights.
Although, not all tourists make it to Northern Ireland on their visit. Fortunately, the eastern and southern regions of the Republic of Ireland are loaded with carefully crafted, scenic gardens displaying the country's best fall colours.
5. Ask For Discounts
It never hurts to ask. Fall is one of the best times of year to get special rates on accommodations, tours and other services during your stay. October lies in Ireland's shoulder season, and November is officially considered the "off-season," which means you can wheel and deal on better rates for visiting when the weather can be a bit more variable.