Dermot68 via Getty Images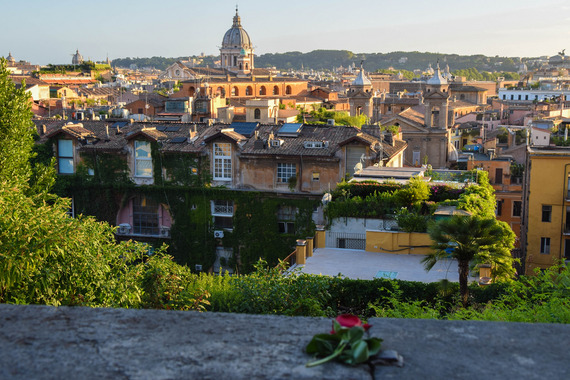 Photo credit: Maria Eklind
Summer is one of the hottest seasons for travel, and that's not just because temperatures are higher. Many North Americans find it more convenient to travel in the summer months, when school and family obligations are fewer and time simply seems more free.
Summer is also the peak time for travel to Europe, but if you don't mind higher crowds at famous tourist sites and longer lines at the airport, a summer trip to one of these European cities could make this summer the best one yet.
Rome, Italy
Rome is a must-see city on any first-time visit to Italy. St. Peter's Basilica, Foro Romano (the Roman Forum), the Pantheon and the Colosseo (Colosseum) all see more tourists during the warm summer months, but you'll find it difficult for fellow tourists to distract you from the awe of the ancient sites. Quaint alleyways adorned with trattorias, charming cafes and historic boutique hotels offer relaxing escapes after long days of sightseeing in the city.
Budapest, Hungary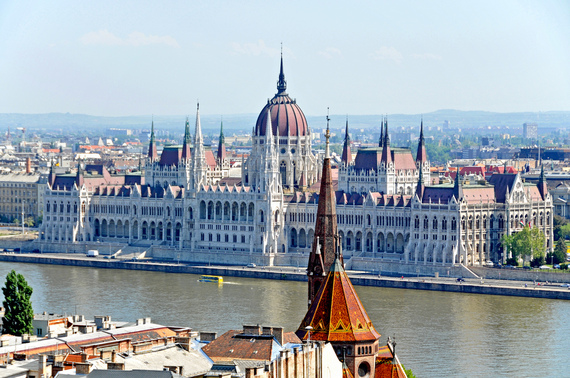 Photo credit: archer10
Budapest is continuously named one of the world's most underrated cities, but that works to your advantage in the summer months. While other cities, like London and Paris, are experiencing higher prices and hefty tourist crowds, Budapest offers affordable prices and picturesque sites that aren't loaded with camera-toting tourists. Bring a comfortable pair of walking shoes and wander to the city's famous baths, pastry shops, Buda Castle Hill, the Royal Palace, Central Market Hall, elegant Andrassy Avenue and the city's countless other historic sites, famous eateries, museums and more.
Dublin, Ireland
It's no secret that Dublin, home of the Guinness Storehouse, is a favorite among beer lovers and pub patrons. However, you don't have to love a Guinness Stout to be blown away by the history and stunning natural scenery of Ireland. In addition to getting more bang for your buck than in most other European cities, Dublin offers gorgeous green spaces, nearby beaches, the Dublin Castle (among other must-visit castles), the historic River Liffey bridges, stunning vistas and restaurants that are known around the world.
Don't forget to pay a visit to the Temple Bar district, which is loaded with some of the city's finest bars, coolest shops, award-winning architecture, outdoor markets and more.
Barcelona, Spain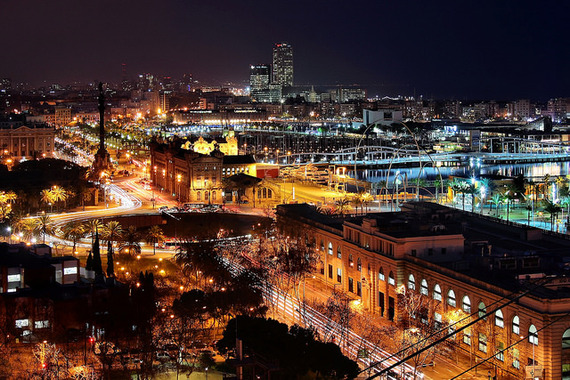 Photo credit: Jorge Franganillo
Barcelona is a bucket-list destination for many, and it's not difficult to understand why. The Spanish city is home to historic cathedrals, the world-renowned Las Ramblas neighborhood, the La Sagrada Familia cathedral (which has been under construction for more than 100 years), the Museo Picasso and bustling, sandy beaches that are always more fun in the sunny summer months.
Istanbul, Turkey
Istanbul is one of the best European cities for summer visitors who prefer smaller crowds but don't want to miss out on authentic European history and culture. With more than 2,500 years of history and traditions, you'll find that one short summer vacation isn't enough to experience Turkey's best eateries, the city's countless landmarks (the Blue Mosque, Hagia Sophia and Topkapi Palace to name a few), the around-the-clock nightlife and one of the world's best shopping markets, the Grand Bazaar.
Follow HuffPost Canada Blogs on Facebook