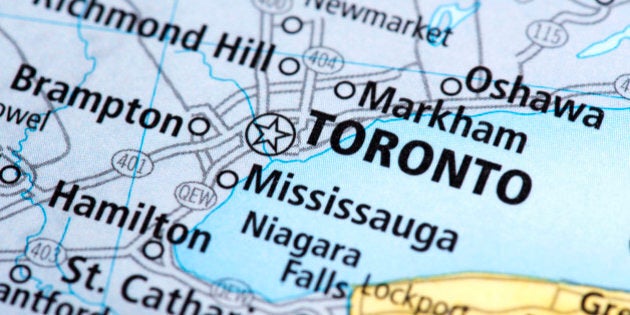 As mayor, I am often asked what the key ingredients are that make Markham one of the most vibrant and successful municipalities in Canada. The answer is simple. Diversity is Markham's strength. Diversity is part of Markham's DNA. Professionals, business executives, retail operators and skilled trades persons come to our city from all over the world. In fact, close to 60 per cent of our residents were born outside of Canada. Their energy, passion and hard work allow them to build new lives for themselves and create jobs for our community.
We focus the energy of our diversity through our Economic Strategy, Markham 2020. Originally launched in 2008, Markham 2020 remains our blueprint for business success. Since 2008, Markham has added 22,000 jobs and increased commercial/industrial assessment by 65 per cent. This is our economic strategy; Markham 2020 has guided us in establishing Markham as a vibrant centre for business growth and investment.
As the high-tech capital of Canada, we know that small and medium size enterprises are the lifeblood of our city. Almost 97 per cent of Markham businesses have less than 100 employees. The city has partnered with the provincial and federal governments to deliver programs and services to help new businesses get off the ground and existing businesses grow.
Significant economic development in a number of key emerging global business sectors has resulted new financial service, life science and information and communication technology businesses in Markham. It is this growth that helped to attract the Pan American Games and the new campus for York University.
Markham continues to build a thriving community that supports the development of new jobs and new businesses, as well as helping existing businesses grow and prosper. The Markham brand radiates around the world. And it keeps growing every year in tandem with our economic prosperity and success. When we go to China, people know us. When we go to India, people know us. Business leaders in developing markets want to expand, create opportunities and invest in Markham. And why is that? Because our community continues to welcome creators, innovators and business developers from around the world.
Leveraging the strength of our diversity is built into our Economic Strategy, Markham 2020. On April 6, I will be joined by the Presidents of York University and Seneca College, the Deputy Chief Economist of TD Bank, and the former Senior Vice President and Chief Economist of Scotiabank to answer the question, "Markham 2020: What's NXT?" It will include exciting news about the new York University @ Markham Centre campus, global competitiveness and innovative business ideas that will help sustain Markham's growth.
Join us at the Flato Markham Theatre on Wednesday, April 6 at 6 p.m. to share in our plans to attract business, inspire innovation and create the best business environment in Ontario.
Follow HuffPost Canada Blogs on Facebook