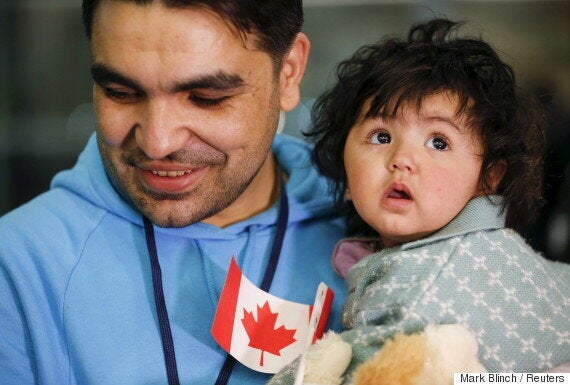 When Canada is described as a "nation of immigrants," it's not an exaggeration. I know that for a fact because I was curious and wanted to put some numbers to that statement; and, as you know, Google makes it very easy.
And really, what better time to see what we're truly made of than this year, as we celebrate the 150th anniversary of Confederation? Turns out that since 1867, more than 17 million immigrants have made Canada their home.
I'm the granddaughter of immigrants myself.
My dad's parents came to Canada from Latvia. My maternal grandparents were from Russia. Like thousands upon thousands of other Jews desperate to escape the pogroms, they were among the exhausted and hungry "huddled masses" who arrived at Ellis Island in New York, hoping for a better life.
My reason for sharing this story is this: Immigrants have long been welcome here.
They were joining the rest of my grandfather's family, who had emigrated before them, and were already settled. And there they stayed, until my mother and her twin sister, who were born in the U.S., were two years old -- at which time they moved to Montreal, where my grandmother's siblings had settled.
At first my grandfather went into business with one of my great uncles. But soon after he struck out on his own -- employing, in the company's heyday, about 100 or so people. My father and my mother's two sister's husbands joined him and the company stayed in the family until my father sold it shortly before his death in 1987.
My reason for sharing this story is this: Immigrants have long been welcome here. And yes, like my family, for the most part they have benefited greatly. But they have also contributed to the success and well-being of their fellow citizens, and the country in general -- whether it was by employing others, buying goods and services or paying taxes, which by the way, Canadians didn't do until 1917.
But sadly, very sadly, large numbers of Canadians are turning their backs on the principles and values I hold dear, the principles and values of which I am so proud. The principles and values that paved the way for my family, and so many others, to have that better life they craved.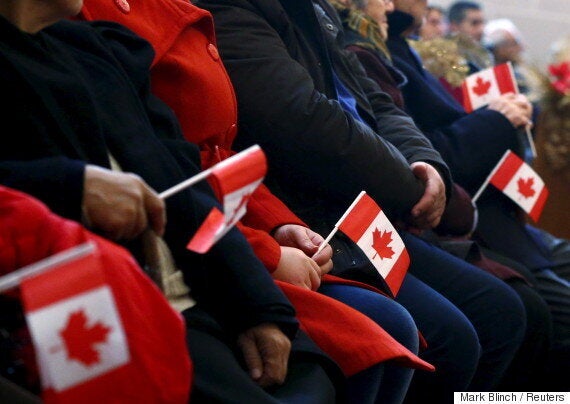 So this is personal for me.
Last week, in one of my blogs, I referenced a recent study, which revealed that 48 per cent of Canadians surveyed said "they are concerned the influx of people from other countries is damaging the economy and the country's culture." This coming on the heels of an increasing number of anti-immigrant, anti-Muslim comments I read weekly on my own blog posts, not to mention on others.
Then there was an exchange I had with a man who is an immigrant himself. He defected to Canada from a communist country, yet he totally supports Donald Trump.
I guess it slipped his mind that when he wanted to escape oppression and enjoy the freedom we have always taken for granted, communists were as feared, reviled and unwelcome as Muslims are now.
You'd think he'd appreciate, more than anyone, how unjust it is to blame an entire race for the crimes of some -- as heinous as those crimes might be.
You'd think he'd have figured out that if he'd been seeking asylum in the U.S. rather than Canada, and if Donald Trump had been president back then, he'd more than likely have been shipped right back where he came from.
Well, I don't know about you, but I find the "wave" of racism that's rearing its ugly head here both unbearable and offensive. If not for the tolerance of our citizens, our country's open-door policy and the warm welcome immigrants have always been able to count on in Canada, who knows where I'd be right now, or even if I would be.
My country is becoming unrecognizable and I can't say I like what I see.
If you enjoyed this story, click on "become a fan" at the top of the article right next to my name. You'll be notified every time I post.
Follow HuffPost Canada Blogs on Facebook