Abandoned buildings: Time stops the second the door is closed for the last and final time. Most abandoned places are empty with little to no signs of the lives that were once lived. After the door has closed, the elements and time begin to wear on the inside. Paint peels, floors sag, ceilings crumble and eventually the home crumbles onto itself.
Here are 10 photos of time, standing still inside long abandoned places.
1) What seems to be a 40th anniversary gift to this couple, found in this house. (Note the clock on the wall within the photo.)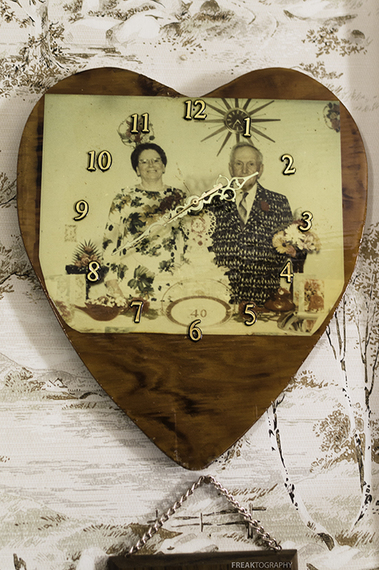 2) A clock that was found buried deep in the rubble in the living room of this abandoned house in Ontario.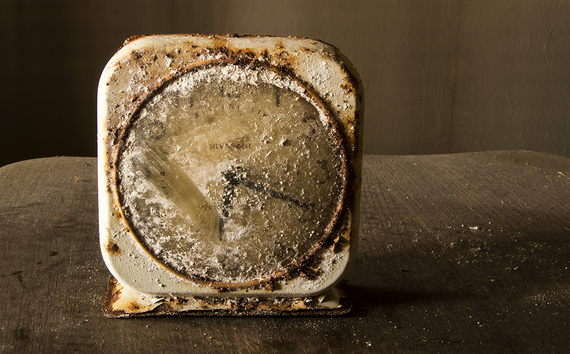 3) An alarm clock found in the kitchen of this home that was full of old antiques.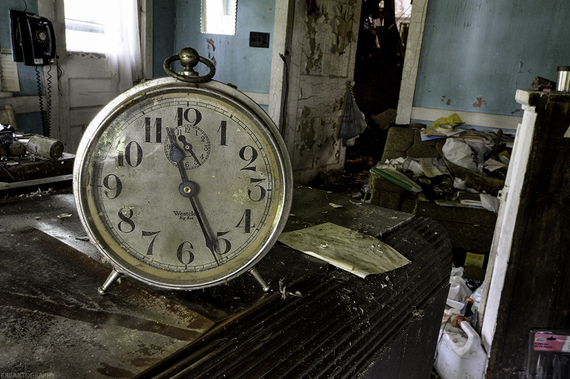 4) The restored clock from an abandoned train station in Buffalo that is now undergoing renovations.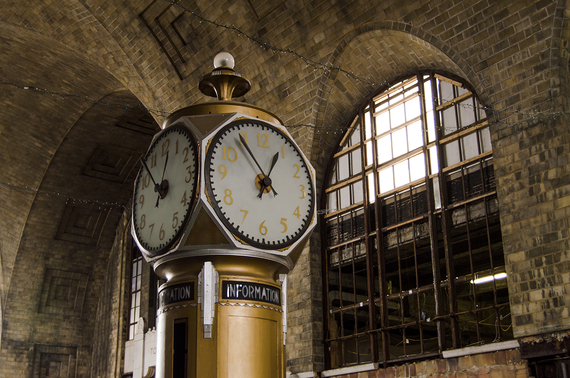 5) An old clock barely hangs on in a home abandoned years ago.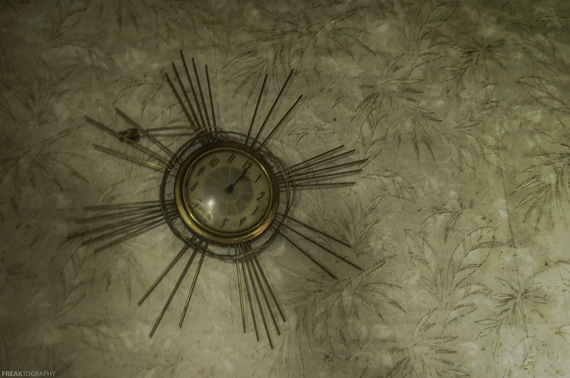 6) An alarm clock inside the kitchen of an abandoned home.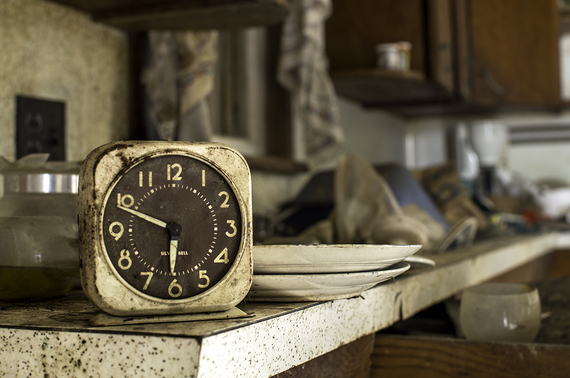 7) Another clock inside this time capsule house in Ontario.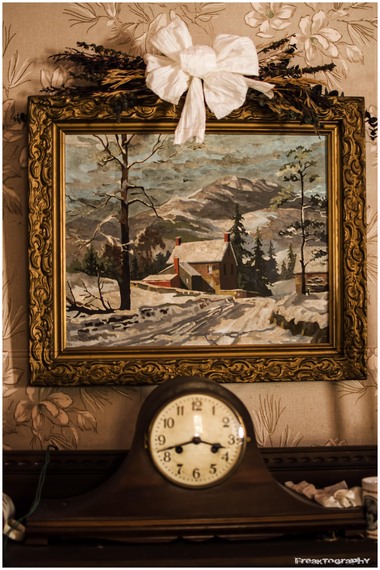 8) A stopped alarm clock among some trinkets found in the living room of an abandoned house.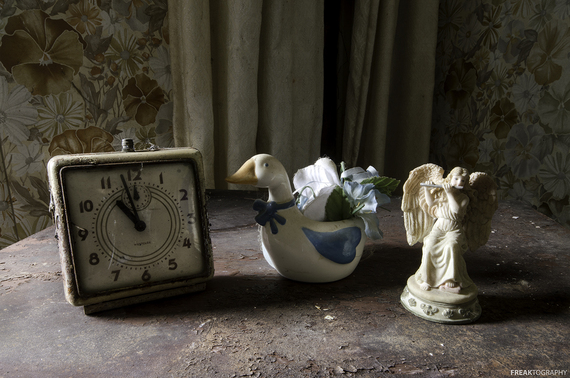 9) A stopped clock on a very old stove inside an abandoned house in Ontario.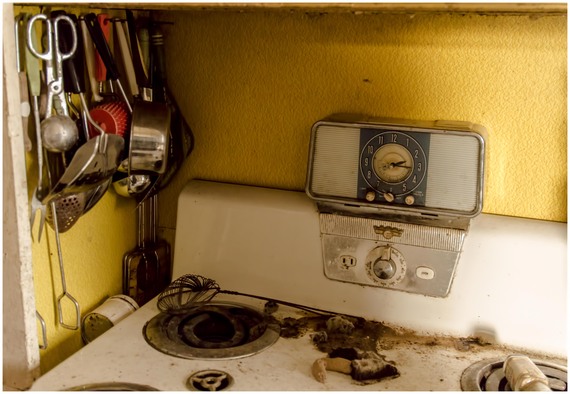 10) An old radio, clock and lamp found inside a bedroom in this very unique abandoned house.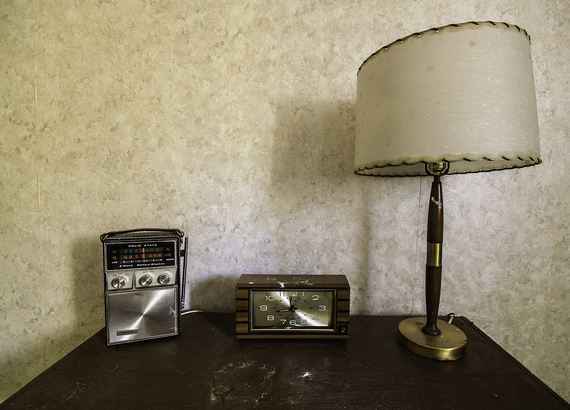 ALSO ON HUFFPOST: