Once you enter anyone's house for the first time, maybe, what you notice first is not all of the family photos but the art, a beautiful landscape or still life photo. The interior décor in a house can be impressive and amazing, however, this is not the first item that catches attention.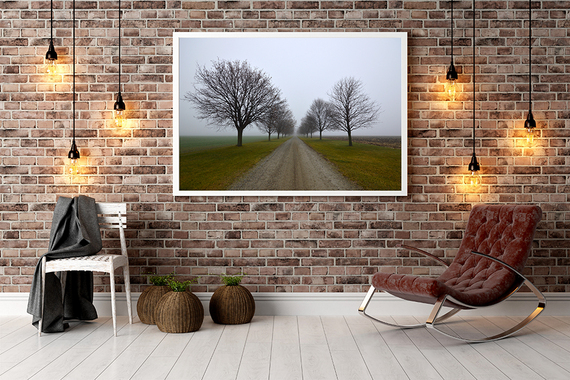 Eye catching photography on your walls are always a conversation starter and a great way to spruce up your home decor. (Photo: Shutterstock and www.freaktography.com)
The colour of the photos does not catch attention as much as the methods of printing or framing do. So, whether a family photo or purchased artists photo is black and white or colour, at the end of the day the frame and print make a big difference.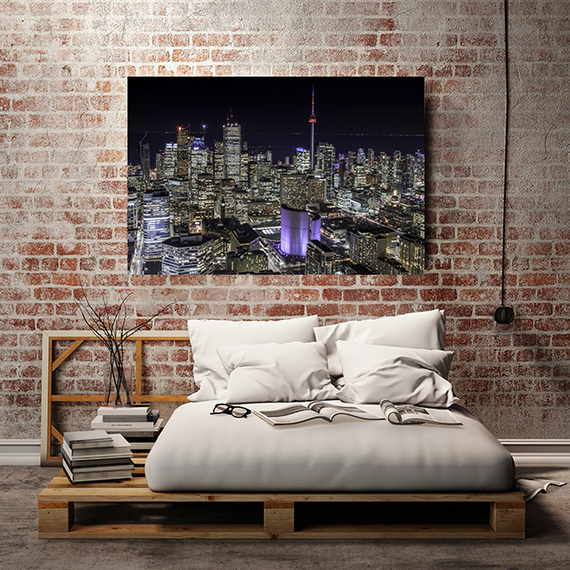 A nice large and bright photo can provide great contrast against a rustic brick wall. (Photo: Shutterstock and www.freaktography.com)
You sometimes hear people asking to know the story behind the photo. This is when you begin to appreciate the beauty of photography. Landscape, still life and urban photography are amazing and make your house more beautiful and attractive. Also, rustic, cityscape and street photography are amazing in the way they freeze a moment that can live for generations on the walls of your home.
Below are some suggestions of impressive printing and framing methods that you can use to transform the home decor of your house into a warm haven for all your family members and company for years to come.
Canvas printing
Fashioning a stunning canvas from your favorite photos can prove very satisfying. It is a fantastic and brilliant way of keeping memories for your generations or an interesting conversation piece for friends and visitors. Canvas printing also serves to bring together modern home décor. It will surely turn your house into a contemporary home.
Canvas prints make your photos timeless. They are moment-catching for instance when you capture moments of your babies growing. They will be the point of talk for years to come. They are easy to mount and can be quickly and conveniently ordered online by professional services, all of the canvas prints that I sell are done by BestCanvas.ca.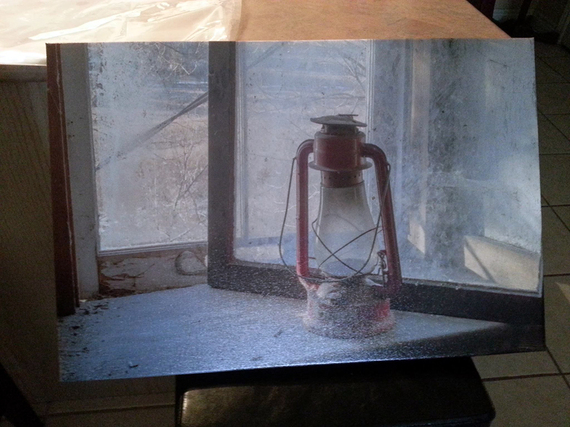 Canvas Print Photo ready to be hung (Photo: www.freaktography.com)
Satin matte
Once you choose the best photo to have hung on your walls, a satin matte finish can never disappoint. Choosing the right paper is another plus since it will give a perfect finish. Your house will be glamorous and your wall art will really stand our. Again, you can choose satin, metallic or matte for your photo finish. The list of options is endless and you will enjoy the outcome, really.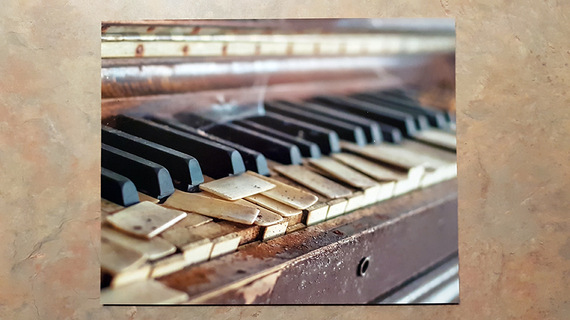 8x10 Satin Matte Printed Photo will look great mounted and matted in an 11x17 frame.
(Photo: www.freaktography.com)
Aluminum
This allows you to inject your unique personality into space. Once you transfer your beautiful favorite photos onto metal, you will love the clean, high quality and modern look. Your travel photos will be something you always want to admire, or a creative artists photo that fits perfectly with your home decor. Acrylic is another perfect choice.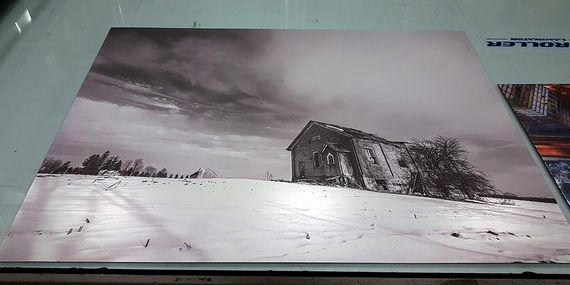 24"x36" Aluminum dibond photo. (Photo: www.freaktography.com)
Frameless Mounting
This option allows you to show off your photos in an eye-catching way. You can choose a solid board and have it finished with beveled black or blue edge. The finish will be superb. Your photo will stand alone and you do not need a frame that could end up distracting the beautiful photo or image.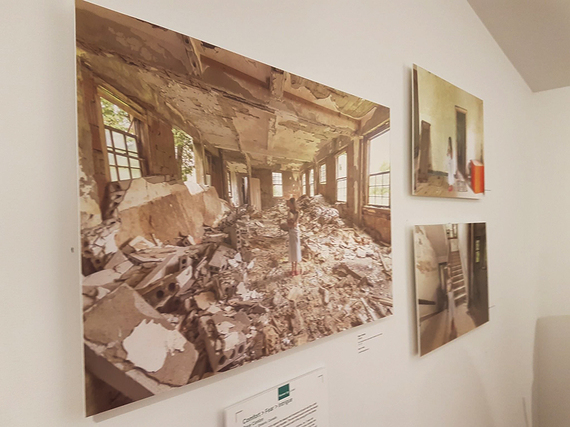 Three frameless mounted photos printed on sintra material and hung at an art gallery. Frameless mounting is very popular among photographers when showing their work. (Photo: www.freaktography.com)
You can now choose your favorite option and transform your house into the dream home you have always wished for. Whether framing and hanging your own family or travel photos of if you have a favourite artist or photographer whose work you want to add to your home decor, these tips should help!
Follow HuffPost Canada Blogs on Facebook