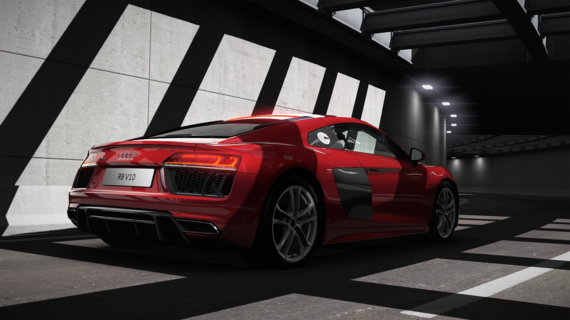 Zerolight powers Audi's room-scale VR showroom experience, unveiled at CES 2016
Virtual Reality was assuredly at the forefront of this year's Consumer Electronics Show; it featured heavily in the media coverage as one of the key technologies being showcased to the close to 200,000 attendees.
VR startups from the world over flocked to Vegas to meet potential clients and the company that re-ignited interest in VR, Facebook's Oculus, finally launched their pre-order for the consumer version of their CV-1 headset. Montréal's vrvana garnered interest from top OEMs, as did SpherePlay and others.
As is generally the case, media coverage for CES focuses on the consumer side, and VR was no exception. Palmer Luckey's reveal of Oculus CV-1 was the lightning rod for extensive coverage of the entertainment applications of VR, primarily gaming focused. It's therefore worthwhile to look at other applications, beyond the VR gaming hype, where there are real business impacts.
My previous articles on VR as web 3.0 and the specific place Montréal has within the VR ecosystem, also focused on the entertainment applications of VR. Disclosure for "new" readers, I'm a Montréal-based VR strategist, founder of the VR Valley Network (more on that soon !) and generally extremely bullish on VR and its business implications.
CES 2016 was interesting as the forum for the public unveiling of VR solutions such as Audi and HTC Vive collaborating on a room-scale VR showroom, the Audi VR Experience, summarized by Paul James in RoadtoVR as a means: "to give potential customers an idea for the look and feel of their potential new purchase, when the exact model -- with various customizations in features and colors -- is unavailable."
Just as the original internet in the 1990s started with the tinkerers and the risk-takers, VR's move to the forefront is being embraced by industry sectors far and wide, from automotive to home appliances.
I asked 3 CES attendees to share their impressions of the impact of the show on VR at large and for their specific endeavors.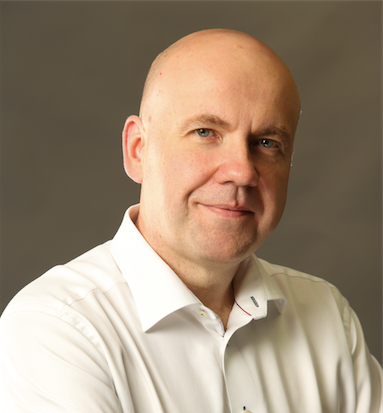 Darren Jobling, CEO, Zerolight (Newcastle, UK): "Audi's ZeroLight powered VR Experience at CES demonstrated that experiential, commercial applications stand alongside games as a proven use case for VR in 2016. Judging by the press reaction, ZeroLight and Audi have created the most advanced automotive VR experience, setting the new benchmark for the industry."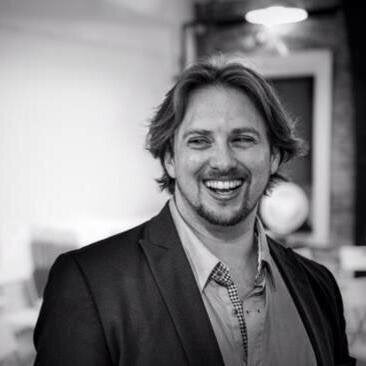 Bertrand Nepveu, CEO, vrvana (Montréal, Québec): "I've been to CES for 10 years now, and it's really refreshing to see that VR & AR was a central theme this year. We have met most of the big consumer electronics players this year and they are excited about our reference design that offers the only fully immersive mixed reality experience in the market at 120 degrees. Our solution is a fast track for OEMs who wants a piece of the 150B market by 2020."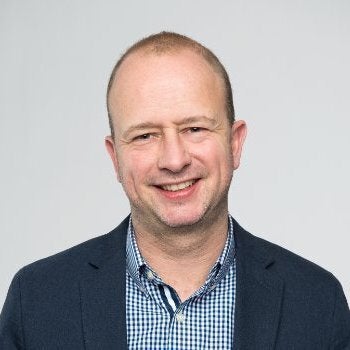 Damien Lefebvre, co-president, William/Valtech (Montréal, Québec): "Virtual Reality is soaring this year. There were loads of great VR experiences at CES, from Kia to Whirlpool, without forgetting Samsung and Oculus of course. I have to commend Kia particularly for their mix of VR and vfx. The next wave is sure to be mixed/augmented reality !"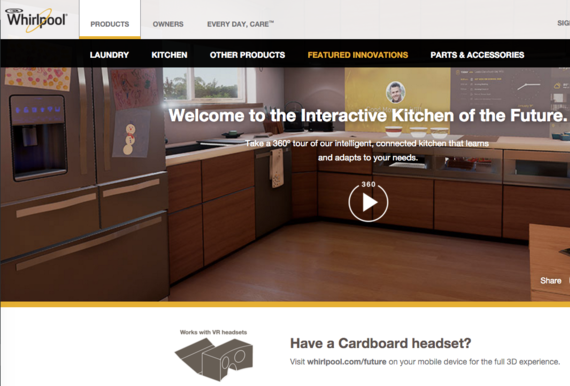 VR applications are also being tested in the medical field and surgeons have started to used Google Cardboard to solve thorny issues. A US surgeon, Dr. Juan Carlos Muniz, needed to operate on Teegan Lexcen, born in August 2015 with a missing lung and half a heart. Dr. Muniz used "the 3D modeling platform and community Sketchfab, [..] transferred the 3D images of Teegan's heart directly onto his iPhone. The 3D model was then explored by Dr. Burke through Muniz's Google Cardboard headset, Google's extremely affordable and smartphone-compatible virtual reality device. Through the Cardboard, Burke was able to explore Teegan's heart from almost any angle or distance, giving him and his team a full grasp on exactly how the surgery needed to be performed."
Virtual Reality is more than a hyped gamer technology, it's a fundamental shift in terms of the ability it gives everyone to use 360 and 3D, especially through Google Cardboard and mobile VR, to shape and reshape our world.