I almost choked on my toast this morning when I read that you were actually thinking of selling the Cirque du Soleil, which could end up in the hands of foreign interests. Move the headquarters of the company that brings so much to our home-grown circus community somewhere other than the Cité des Arts du Cirque? Unthinkable! I just couldn't bear to see the Cirque du Soleil set anywhere else. So I'm setting my sights high and reaching for the stars! Allow me to explain my business plan. I can get just as excited as you did back when you and your buddies were outlining early plans for a circus that started out as an NPO. Former premier René Lévesque was bright enough to jump on board. And there is no doubt that the Cirque du Soleil today generates economic spin-offs that far exceed the initial grants you received. It was a very sound investment indeed.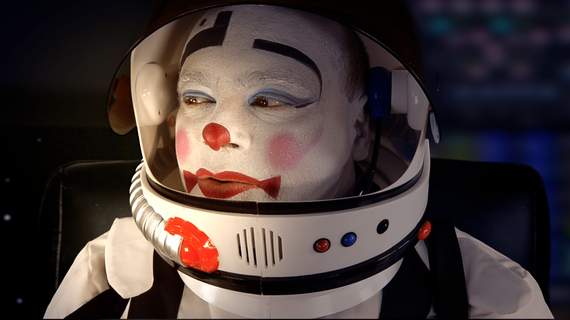 Let me set the record straight. I haven't officially received the documents from Goldman Sachs, but don't worry, I won't hold it against you. I checked my account, and I don't exactly have all the money I need to buy out your 90 per cent stake, which probably costs somewhere around $1.8 billion. I also got in touch with the Minister of Culture and Communications, and they have no programs for this kind of thing. I tried to reach my MNA, Jacques Daoust, who is also Minister of the Economy, Innovation and Exports. Let's just say that, from what I understand, he didn't want to get involved in a private transaction. He said some other stuff as well, but anyway... I guess he's doing his best. Then I read in La Presse that former minister Martin Cauchon had somehow managed to buy himself a press group. I don't really know how he pulled that off.
I Put a Lot of Thought Into It
It's all about austerity right now, so nobody's going to give me billions of dollars to go spin a ball on my nose. To make matters worse, I'm a clown! So what kind of credibility do you think I have? Still, like you, I have always believed in my dreams and yearned to make them come true. I've tasted success, and failure too. I just went through a very tough time in my life. I have some debts and a bit of a mess to clean up, but I also have strong motivation to set things right. To give you an idea, I think I only need to sell about 668 tickets to your circus and I'll be in the clear. So it's doable. That's why I've launched a crowdfunding campaign so I can buy this contemporary circus of yours. You know, I come from a traditional circus family. We worked with the Gatinis, International, Universel and Vegas -- all Quebec-based projects. I also founded the national clown circus in 1997. Your colleagues even came to our house when you were just starting out and looking for information about big tops. It was my father who put you in touch with the very best manufacturer: Cannobio, in Italy.
If truth be told, I highly admire your vision, determination and leadership, as well as your ability to inspire people and make them proud. I wouldn't call myself a huge fan, because I haven't seen all your shows. That's something we have in common. Nevertheless, you have had an impact on my entire artistic career. The circus arts have become respectable, recognized by cultural funding institutions, and an industry in its own right. Thanks to you, numerous artists, creators, directors and set designers have had good fortune and great success.
Then you went on the most amazing trip -- into space! You're considered to be the first clown in space. That's the only thing I envy of you, and I'm thinking about making an advance reservation with Virgin Galactics for the next $250,000 trip. It sounds like a bargain to me. I bet you agree. In fact, I'm going to go out on a limb and say that I'm going to be the first real clown in space. But you're still an excellent fire-breather and an unrivalled stilt-walker.
I sincerely believe that you are the biggest showman of our times. You're a true genius who reinvented the circus. Or at least, you theatricalized it and brought in a brand-new type of audience with your unique and dazzling artistic vision. Many circus troupes exist today thanks to your inspiration. Or because they jumped the Cirque du Soleil ship to fly on their own. There is no competition among circus folk -- just wonderful harmony among fellow travellers. We argue, we joke around and we do business together, from En piste meetings to opening nights at the Tohu.
I encourage all circus enthusiasts, circus artists, my friends, colleagues and audience, to support my fundraising project through crowdfunding on haricot.ca. I want to see our pride and joy remain in Quebec so that we can pool all of our creative energy to continue working on your dream, which you achieved through your thousands of employees.
If everyone in Quebec gave $100, and the government, the Caisse de dépôt et placement du Québec or Invest Québec (through its Regional Economic Intervention Fund) matched those donations, I could raise the amount I need.
It's a bit like if my clowns were stuck in California and couldn't get home, while you were out in Vegas winning big and even managing to convince casino magnate Steve Wynn to buy into your plans.
I am a realist, though, so I promise to give needy kids free tickets to my shows and get my clown festival back up and running, just in case I don't succeed in getting the whole $1.8 billion I need for your public offering.