One in 150 Canadians have inflammatory bowel disease (IBD), which represents the highest rate in the world. This means approximately 233,000 Canadians are struggling to manage the devastating effects of the two most common forms of IBD: Crohn's disease and ulcerative colitis. May 19 is World IBD Day, which patient organizations around the world use to raise awareness in the fight against IBD.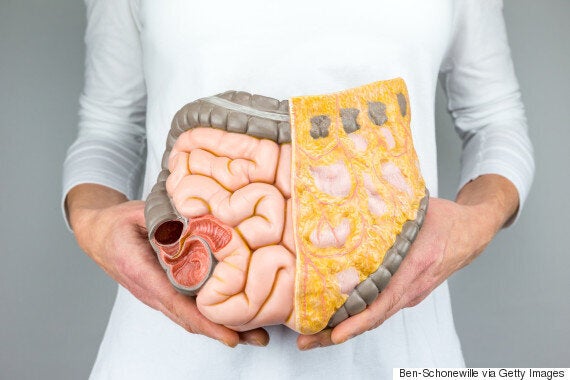 The defining factor of IBD is inflammation in the gastrointestinal (GI) tract, which causes many chronic symptoms, including abdominal pain, diarrhea, rectal bleeding, fever and malnutrition. While severe cases of IBD can cause outward signs, such as unhealthy levels of weight loss or children with IBD experiencing failure to thrive, IBD is often an invisible disease. It can also lead to extra-intestinal manifestations of chronic inflammation. Those without the disease might not see the pain and suffering endured regularly by those dealing with IBD.
It can be tough to talk about GI diseases and disorders. The embarrassment and taboo nature of bowel talk makes it difficult for patients to get help, or for those without the diseases to understand what it means.
The most common forms of IBD are Crohn's disease and ulcerative colitis. The primary differences between these two diseases are the areas affected and the extent of bowel inflammation. Crohn's disease can affect any part of the digestive tract, and can be continuous or in patches. The inflammation can penetrate through all layers of the bowel wall. In ulcerative colitis, inflammation always starts at the anus, progressing upward, and it only affects the colon, where inflammation is limited to the inner mucosa of the bowel wall. There are many medically sound articles about IBD, including some lesser-known types, on our website, www.badgut.org.
The IBD community is experiencing inconsistent medication coverage by public drug plans.
From striving to thriving
The Canadian Society of Intestinal Research (CSIR) started in October 1976 because a 22-year-old woman-died from Crohn's disease. There are now several powerfully effective drugs called biologics, which transform IBD patients' lives from a place of striving to one of thriving. We are grateful for the creation of these drugs, but the IBD community is experiencing inconsistent medication coverage by public drug plans.
The Gastrointestinal Society, in collaboration with the CSIR, developed a Report Card on Biologic Coverage in Canada for IBD that assesses and grades provinces and territories on their coverage of biologic medications. Sadly, not even one of our public jurisdictions achieved an A, and most are in the mediocre C range, because coverage is severely lacking. One province has an F.
Some jurisdictions have strict eligibility criteria, so patients have to take medications that could potentially harm or delay making them well. Some provinces are no longer covering the original biologics, which means new patients have to start on a biosimilar, and stable patients might be forced to switch to one due to their lower cost. Health Canada has not defined biosimilars as bioequivalent, which means they are similar, but not identical, to the original biologic.
We contend that once Health Canada approves a medication, then public and private drug plans should provide coverage so that physicians have the best options available for patients. Unfortunately, this is not the case. Medication access depends on where you live. We believe that all Canadians should have equal and fair access to treatments that make them well.
Follow HuffPost Canada Blogs on Facebook