Irritable bowel syndrome (IBS) is the most common gastrointestinal disorder in the world. It is so common, that you probably know at least one person who suffers from this functional bowel disorder. It affects as many as 13-20 per cent of Canadians of every age, race, and gender at any given time, but it is most common in adult women.
At the Gastrointestinal Society, we are committed to improving the lives of people with gastrointestinal and liver conditions by supporting research, advocating for appropriate patient access to health care, raising awareness, and promoting gastrointestinal and liver health. In 2003, our sister charity, the Canadian Society of Intestinal Research, and two other patient groups advocated to mayors and ministers across Canada, and succeeded in having Health Canada officially recognize IBS Awareness Month.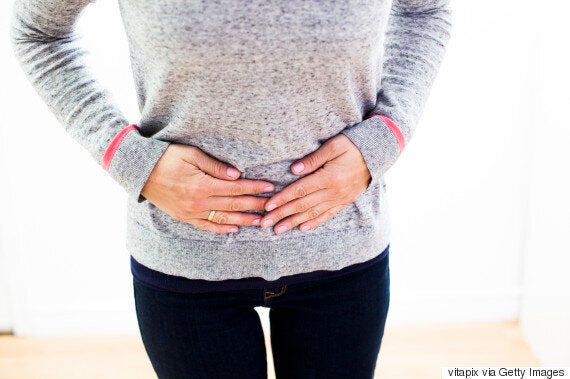 Since then, we have continued to work toward raising awareness for IBS through informative lectures, pamphlets, videos, and our quarterly newsletter, the Inside Tract. In the spring of 2016, we hosted a survey to help us better understand the difficulties of managing a disorder like IBS, and coping with its effects on health and life. Nearly 3,000 individuals responded, and we recently published the results.
The main symptoms of IBS are abdominal pain, bloating and constipation or diarrhea, or alternating between the two stool consistency extremes. Most people have experienced these symptoms at some point, such as during acute illness or after a large meal. This makes it easy to brush off IBS as being inconsequential and to tell sufferers to take a laxative or pop a few over-the-counter pain relievers and get over it.
But it isn't that simple. For IBS patients, these symptoms aren't an occasional annoyance; they are a day-to-day struggle. Some individuals are unable to go out with friends, because they can't stray too far from the toilet, others can't eat at restaurants, because it is too difficult to find food that won't make them sick. Some IBS patients find it difficult to even leave the house, because their abdominal pain is so severe that they are left lying in bed, suffering with pain they don't know how to manage.
Almost all of our survey respondents (97 per cent) had experienced abdominal pain in the past month. Three-quarters say that their symptoms regularly interfere with everyday life and nearly half have missed school or work because of IBS. Thirty-seven per cent are unable to leave their home at some point in an average month because of their IBS symptoms.
Finding treatments that work can be very difficult, because each patient has a different experience. More often than not, patients have to use more than one treatment. In our survey, 62 per cent of respondents reported using two or more medications/treatments on a regular basis to control symptoms, but most were still unhappy with the level of symptom relief they experience. Further compounding this, 26 per cent of respondents can only afford some of their prescribed medications and 16 per cent are unable to afford any of their medications.
The chronic digestive symptoms, and the lack of adequate treatments, can take a large toll on the mental health of sufferers. IBS patients experience more stress, anxiety, and sleep disturbances and have a reduced quality of life in social, work, and personal situations than those without the syndrome. Many suffer in silence, afraid to seek help due to the stigma we place on bowel disorders.
This April, break the taboos and talk about IBS. Let's reduce the stigmas and work toward a future where IBS patients can get the help they need.
Take some time to explore the helpful articles and videos we have on www.badgut.org, and share them far and wide.
Fedorak RN et al. Irritable bowel syndrome in Canada. Incidence, prevalence, and direct and indirect economic impact. Canadian Journal of Gastroenterology. 2012;26(5):252-256.
Hahn BA et al. Impact of irritable bowel syndrome on quality of life and resource use in the United States and United Kingdom. Digestion. 1999;60:77-81.
Talley NJ et al. Epidemiology of colonic symptoms and the irritable bowel syndrome. Gastroenterology. 1991;101:927-34.
Follow HuffPost Canada Blogs on Facebook