In May 2015, the French government did something incredible: the National Assembly unanimously passed a law forcing large supermarkets to donate unsold food to charities. The law was both strict and forward-thinking: not only did it include consequences for supermarkets that failed to sign a contract with a charity of their choice by July 2016, it also introduced a program for schools and businesses to educate people about food waste.
Canada has a food waste problem
I was immediately struck by this law and how painfully obvious the proposal seemed to be. I started looking into food waste in Canada and was ashamed at what I read. Not surprisingly, North America wastes the most food in the world, at almost 660 pounds per person per year, and Canada alone wastes $31 billion worth of food every year.
When I began asking around, speaking to people about France's new law, many people knew what that waste looks like firsthand. People who had previously worked in supermarkets, grocery stores, cafeterias, restaurants and other food services told me the amount of perfectly good food they threw out every evening was shocking. Many were forced to destroy food by pouring bleach over it, while others were warned that if they tried to take a bagel home rather than throwing it out, they would be charged with theft.
We have a crucial chance to pressure supermarkets, restaurants and fast-food chains to stop wasting and start redistributing food.
Hearing these policies made me shake my head. They seemed inhumane, unsustainable and illogical. They made me want to bring France's law to Canada.
In a lucky twist of fate, I happened to have a mutual acquaintance with the Parisian councilman, Arash Derambarsh, responsible for pushing the food waste law to fruition in France. My friend connected me with him and he explained that after working with local food redistribution organizations, he had started a petition that quickly gained national attention. It was the petition that galvanized people around the country and really got the ball rolling.
So that's how the #WhatAWaste campaign -- a grassroots effort to pressure Canada's political leaders to follow France's example -- was born.
An opportunity to create change
I am proud of my country and extremely fortunate to live in Canada. However, major cities like my home of Toronto are not without their issues. Income inequality is widening, jobs are increasingly difficult to find, mass layoffs are frequent, rent is steadily increasing, the cost of things like childcare and public transit are rising, and poverty rates are growing. As a result more and more people are relying on food banks to feed their families, but food banks and shelters are struggling to meet the demand.
Together with the trailblazing momentum of France and Italy, these factors represent an opportunity. We have a crucial chance to pressure supermarkets, restaurants and fast-food chains to stop wasting and start redistributing food. There will always come a time when laws in any area need to be revisited and revamped. For our laws regarding food, that time is now.
Some people tell me it will never work. I've been told that the goal is too small, because a significant portion of food waste happens at home. Others say the goal is too big, given the legal and logistical problems related to transport, storage, retail, health and safety.
I know there are challenges, but to critics I say: work with us on solutions. Together we can work to develop realistic, effective and sustainable policy proposals modelled after France's groundbreaking legislation. The benefits of drafting this law are too great to allow potential complications to stop us from pursuing this goal.
To potential supporters, I say do not be intimidated. Remember that if France, and now Italy, can find ways to address the same issues in order to implement this law, so can Canada.
More than 65,000 people have signed the #WhatAWaste petition so far. The campaign has received thousands of messages of enthusiastic support from people in big cities and small towns, farmers, students, managers and owners of supermarkets themselves. Thousands of Canadians wholeheartedly agree that our national food policy needs some serious attention.
With thousands of Canadians living in hunger and poverty, food waste is a disgrace. But it's a problem we have the collective power to fix.
Be part of the solution: join the fight against food waste and sign the #WhatAWaste petition here and learn more about the campaign by visiting our website!
Follow HuffPost Canada Blogs on Facebook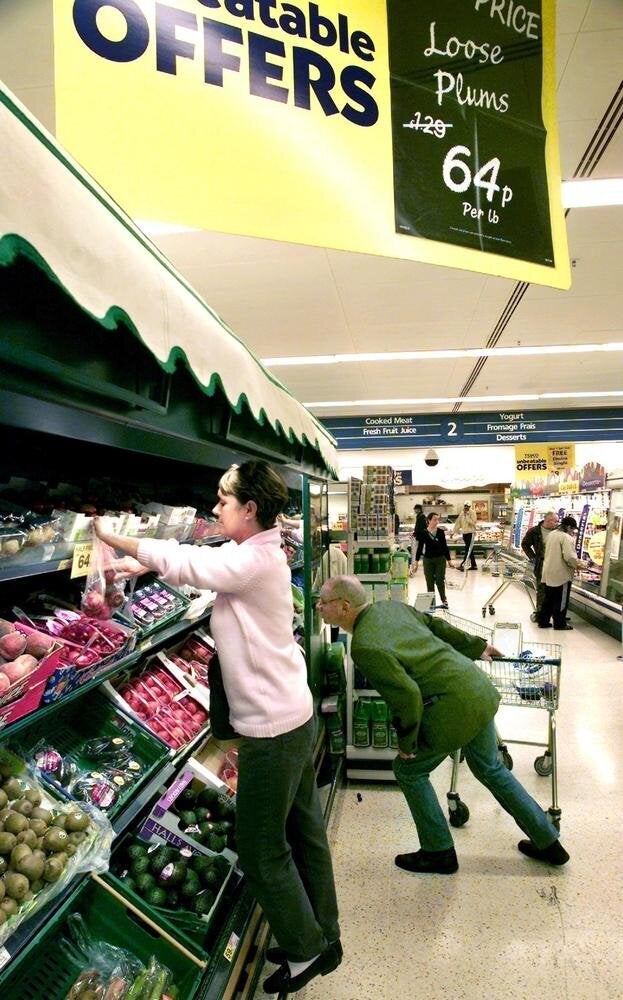 Food Waste: What You Can Do