 The smoke is just starting to settle from a bitter campaign. But for Canadian diplomats in Washington and beyond the Beltway, it's back to business as usual with the reelection of President Obama and similar partisan alignments in a divided Congress.
In sharp contrast to 2008, when NAFTA was a four-letter word for much of the American public, North American issues were broadly irrelevant to the 2012 campaign. Canada remains a fortunate afterthought in American domestic politics -- although particular cross-border issues remain subject to the crossfires of interest group politics.
The tone of bilateral relations has improved since 2009 as the Obama administration largely diffused the major issues which roiled relations with its neighbours -- whether those inherited from the Bush administration or triggered by the Democratic Congress elected in 2008.
Rather than pursuing closer North American integration with Canada and Mexico, it replaced the Bush administration's Security and Prosperity Partnership (SPP) process with separate, if parallel initiatives on border management, security and regulatory cooperation. If anything, that suited both Ottawa and Mexico City -- while diffusing nationalist and union-based suspicions of North American integration in all three countries.
Security cooperation has improved since the cautious implementation of the Bush administration's passport requirements in mid-2009. Changes to Canadian immigration policies which have accelerated since Mr. Harper's reelection in mid-2011 were pursued mainly for domestic policy purposes -- but certainly haven't hurt relations with Washington. The bilateral Softwood Lumber agreement of 2006 was quietly extended through 2015. Tough negotiations, while conducted mainly under the political radar, secured Canadian (and Mexican) admission to Trans-Pacific Partnership negotiations with American support.
Blog continues below slideshow...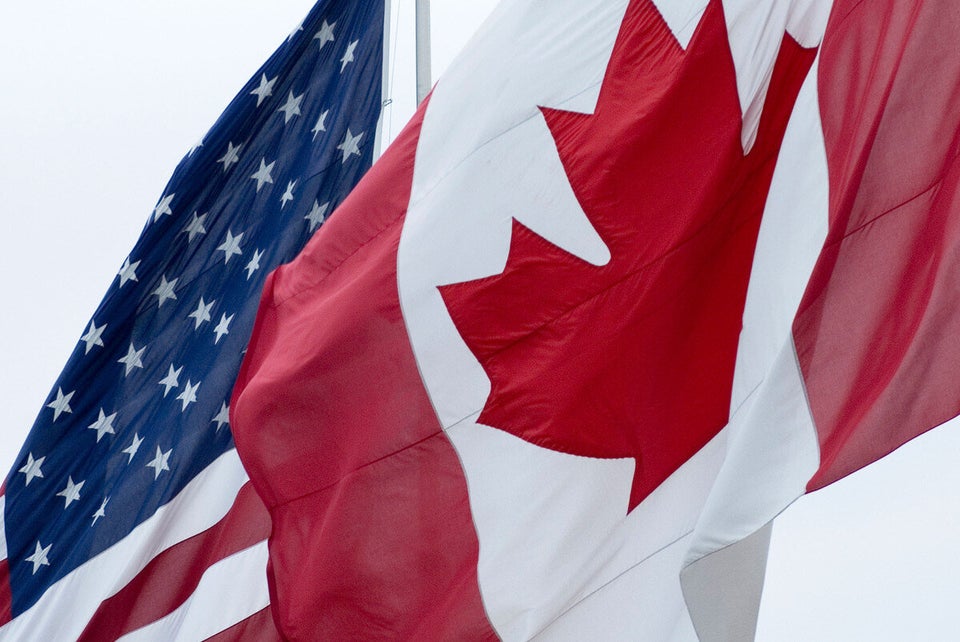 Canadian Issues For Next U.S. President
President Obama's decision of November 2011 to defer State Department approval for building the Keystone XL pipeline may have triggered a major partisan debate in Washington. However, it has also reinforced incentives for the diversification of Canadian energy exports already created by the effects of technological changes on North American oil and gas markets.
Keystone XL's approval remains an open question that is likely to depend more on White House domestic priorities than relations with Canada. Although major environmental groups remain strongly opposed, a strong contingent of Democratic Senators and Governors from energy-producing Great Plains states supports the project.
More important to Canada in the medium-term will be the administration's success in negotiating a coherent deficit reduction plan to avoid the "fiscal cliff" of sharp tax increases and spending cuts negotiated with the present Congress to defer painful political trade-offs for all parties until after election day.
The most likely outcome is for the White House to negotiate a series of deferred and possibly cosmetic spending reductions and modest tax increases, with measures carefully tailored to protect key constituencies and client groups favoured by Congressional leaders and committee chairs. Such measures may reduce the short-term likelihood of an economic crisis, but are unlikely to do much to address deeper U.S. budgetary or economic problems.
On balance, any progress in breaking U.S. budget deadlock is likely to be helpful to the Canadian economy, which continues to be heavily dependent on cross-border exports -- although the American share of Canadian goods and services exports has dropped from about 81 per cent to less than 70 per cent during the past decade.
But the close-door negotiations needed to reach a budget deal also create risks for Canada. It is always easier for American politicians to shift the burden of adjusting to budget cuts (or higher taxes) to foreigners than to their own constituents. Backroom deal-making in Congress often makes it harder for Canadian diplomats to secure accommodation of Canadian interests -- especially on things like customs fees and surcharges on cross-border travel.
The Obama administration's reelection makes it somewhat easier for the Harper government to continue the roll-out of border management and regulatory cooperation measures introduced during the past year. However, with the administration likely to be preoccupied with far bigger political and economic priorities, it will take a considerable effort for Ottawa to persuade Washington of the benefits of broadening these largely incremental, bureaucratic initiatives.
Even so, this week's election has moved forward one major border priority -- the building of a new Detroit-Windsor bridge, which has been bogged down in red tape and local politics for much of the last decade. The owners of the venerable Ambassador Bridge spent more than $30 million to sponsor and promote a constitutional referendum requiring local and state-wide referenda before state approval of any new cross-border bridges or tunnels.
Michigan voters rejected the proposal to protect the Ambassador Bridge monopoly by a 60-40 margin. Although President Obama is expected to issue the required presidential permit for the bridge within a few months, it may be the end of decade before the new bridge is open for business.
Taken together, the 2012 U.S. election results suggest a business-as-usual outcome for Canada-U.S. relations - modestly encouraging, but requiring considerable effort before this potential can be turned into substantial results.