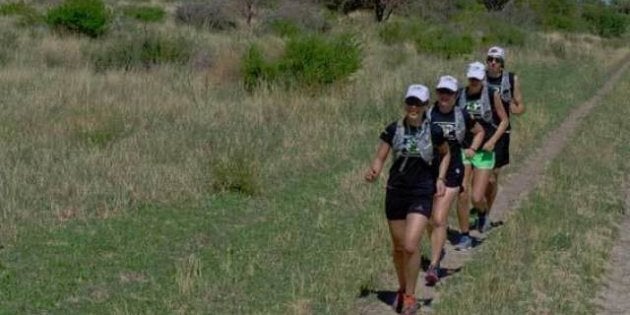 As Associate Dean of Science at Vancouver's Simon Fraser University, I've seen thousands of experiments conducted in my day. But nothing prepared me for the ultimate educational experiment — watching seven youth each run 180 kilometres across Botswana's Kalahari Desert to better understand the value of something we take for granted here in the Pacific Northwest: water.
Now, this was not a safari with air-conditioned tour buses and gourmet food. This was a daily marathon in 40 degree Celsius heat and waking up in the morning to find scorpions under your tent. It was experiencing the Kalahari up close and personal. It was gaining a rare insight into the stark realities of a global issue and how it affects our world.
The students were participating in an impossible2Possible (i2P) youth expedition. A U.S.-based nonprofit organization co-founded by Canadian Ray Zahab, i2P's mission is to encourage youth to reach beyond their perceived limits, and to use adventure as a medium to educate, inspire and empower the global community to make positive change.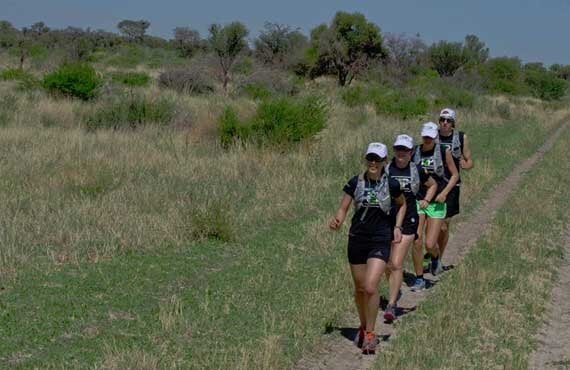 (Courtesy: impossible2Possible)
If the experience was limited to seven students, its effect in a world of seven billion would be hard to measure. Critics might ask, why bother?
But this experience was not limited to seven. The goal was to inspire youth to become interested in and help solve the problems facing our world, and it worked. With the help of others at SFU, I developed a curriculum which linked the experiences of the seven desert runners with more than 125 schools around the world.
The seven youth became 10,000, including hundreds of students in schools across British Columbia's Lower Mainland. In these classrooms, students in Grade 6 to 12 conducted experiments exploring the value of water and its effect on human life, and interacted directly with the i2P participants via satellite video. The expedition experience lived in the classroom.
This is a major step forward in what is called adventure-based learning. In the past, students in their classrooms could observe an expedition but could not influence it in any way. It was passive. The connections, if any, had less meaning.
In this experience the students can influence the outcome, posing questions to the runners, asking them to take solutions developed in a faraway classroom and test them in the real-life conditions of the Kalahari, where access to water means the difference between life and death. Students learn that they can make a difference even though they are a world away from the problem.
And this is only the beginning. At SFU, "academic leadership" courses are being developed based on the curriculums created for i2P. Students in these courses will investigate the issues the expedition participants are expected to witness and function as mentors to expedition participants. Through this, they are introduced to the complex global issues that they may one day be tasked with solving in their careers.
In addition, middle schools and high schools across the Lower Mainland are running adventure-based education programs. At Prince of Wales High School in Vancouver, the TREK Program teaches students how the natural world impacts their daily lives and how they impact the environment.
In Mission and Abbotsford, the Community Recreation Programs at W.J. Mouat and Mission secondary schools introduce students to the role of exercise and nature in combating stress-related illness.
Often referred to as "21st century learning," adventure-based learning is a new type of student experience, where technology brings expeditions to life in classroom environments limited only by imagination. Together, we become united to find solutions to pressing global issues — issues that affect all of us who share this planet. It's about more than gaining knowledge. It's about shaping values that last a lifetime.
Now when students hear about a problem in a distant land, they know they can understand it and experience it without being there — and thus take one step closer to changing the world.