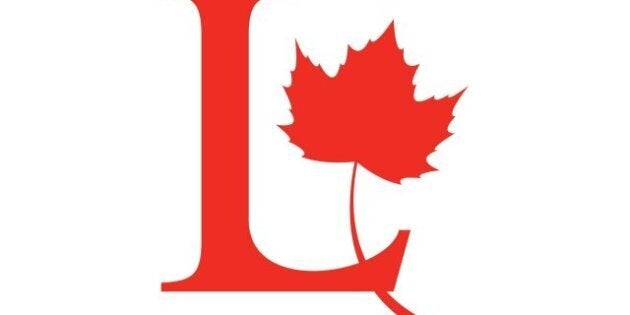 To mark the official start of the federal Liberal leadership race, The Huffington Post Canada asked all the declared candidates to tell us, in their words, why they decided to run. George Takach, senior partner at law firm McCarthy-Tetrault, announced his bid for the Liberal leadership on November 29, 2012.
Today I enter public life as a candidate for the leadership of the Liberal Party of Canada.
It's a decision I did not take lightly. My fellow candidates are hard-working men and women of integrity and passion, and I am privileged to share the stage with them.
Many people have asked me why I am running for the leadership without ever having run for office before. My answer is simple: sometimes our decisions are dictated to us by the times in which we live. I want to bring my deep leadership experience to the Liberal Party and the broader world of politics at a crucial time in our history.
My parents came to Canada as impoverished immigrants in 1956 from Hungary, after the Soviet Union invaded their country to squash the early stages of democratic reforms. I was born in Toronto a year later.
Like so many other immigrants, their decision was dictated to them by the times. They did what they thought best for their family when faced with an urgent threat.
Today, we live in a country where the Conservative government rules according to an ideology that promotes division and suspicion. It's a mindset that harkens back to the 1950s, when states often played different groups off against each other to sow jealousy, so they could remain above the fray and in control.
The Harper government's tactics and legislation are eroding our rights and weighing down our economy with uncertainty.
The Liberals are the only movement that believes in co-operation, accountability and diversity. Most importantly, we are the only major party that rejects ideology. Our party has a rich history of achievements that has helped make Canada the envy of the world. We were successful because we worked together, not in spite of it.
But as Liberals, we sometimes fall in the trap of resting on our laurels and hiding in stacks of history books. The past achievements of the Liberal Party don't guarantee our future. I want to lead a party that is confronting the challenges Canadians face today, and turn them into the opportunities of tomorrow.
I have spent my professional life bringing people together, creating opportunities and getting ideas from the lab to market.
I am the only candidate in this campaign who knows what it takes to build a company from the ground up, create good-paying jobs of the future, and manage risks to secure our future prosperity. As a technology lawyer at McCarthy Tétrault, I have worked to bring innovative applications and products to your school, your home, your office and your hospital.
I have spent half of my 30-year career at McCarthy's in a national leadership role, giving strategic direction to an important group within the firm, and then coaching professionals to collectively achieve our ambitious goals. The marketplace rewarded us for our efforts, as under this style of collegial leadership we achieved a dominant position in our field.
We live in an online world, and it has unlocked a universe of opportunities. It allows people to gain a university degree without ever setting foot on a campus. It allows children to edit video, create apps, see and talk to their grandparents overseas, and help other children in the world's trouble spots.
Unfortunately, we have a government that sees our online world as a threat. They think everybody who lives in this online world needs to be monitored.
One of the cornerstones of my campaign will be a proposed Digital Bill of Rights for all Canadians. I will be seeking your input on what you would like to see in this law. But the bottom line is that someone has to step up to protect our rights from the excesses of governments.
My proposed Digital Bill of Rights includes: the right to be free from surveillance not authorized by a court of law; the freedom from abuse or misuse of personal information; the right to have access to uncensored online content; and the right to protect your online anonymity as long as you use it responsibly.
Of course we will also make sure that law-enforcement officials will have the tools they need to protect us from criminal and security threats. But my first priority will be to pull off the blinders of fear and ideology and embrace the future.
Ideology and fear hold us back as a nation. When governments pander to them, what they are really saying is: "We don't trust you."
Canada can work better by investing in technological innovation, strategic infrastructure, and enhanced education for people of all ages. Our global competitors are doing it, and they are leaving us in the dust.
Over the coming weeks, I'm looking forward to sharing more ideas with you on how I intend to focus on innovation, global trade, energy development and environmental protection to secure social harmony and our future prosperity.
It's going to be a great ride. Check in with me at www.georgetakach.ca or on Facebook or Twitter to share your ideas and see when I'll be through your region.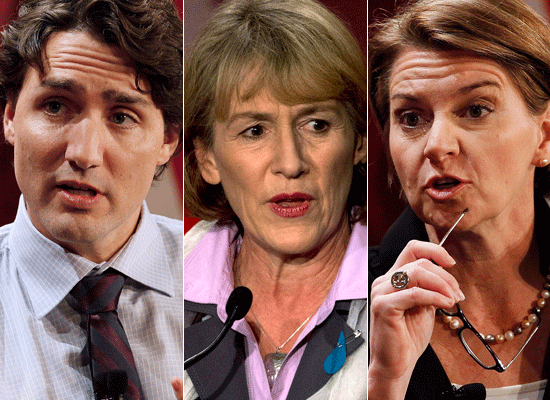 Liberal Leadership Candidates