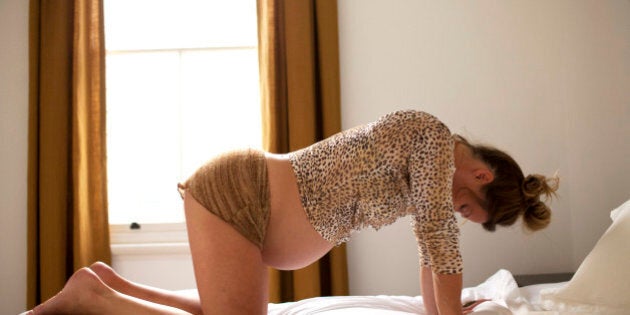 Towards the end of my pregnancy, I began considering, in earnest, how I was going to push my son out from between my legs: Where? With drugs? Without drugs? Laying down? Squatting? Screaming? Or omm-ing silently like one of those yogi types who levitated during birth!? (At that time in my life I was about as close to being a yogi as I am to being a unicorn today.)
I didn't even know what purpose a doula really had. In fact, I assumed that because I had a midwife, this whole doula thing was just another birthing cash grab that added a body in the room with me while I howled like a direwolf, straight out of Game of Thrones.
She would encourage me to be more yogi-like when howling was more my thing, and so I poked the idea of that nonsense in the eye with my unicorn horn.
I had a midwife, my mum, my husband, and my stepmother and I didn't need another coach thank you very much, to tell me to breath (that's all a doula does right?). Too many cooks in the kitchen.
It was only some years after the birth of my son that I began to be really intrigued by the idea that there could've been someone in the room with me to speak when I could only growl. Don't get me wrong, my midwife Susie was amazing, but she was busy doing midwife-y things like checking blood pressure and filling in paperwork and unwrapping the cord from around my son's neck: um, yes please.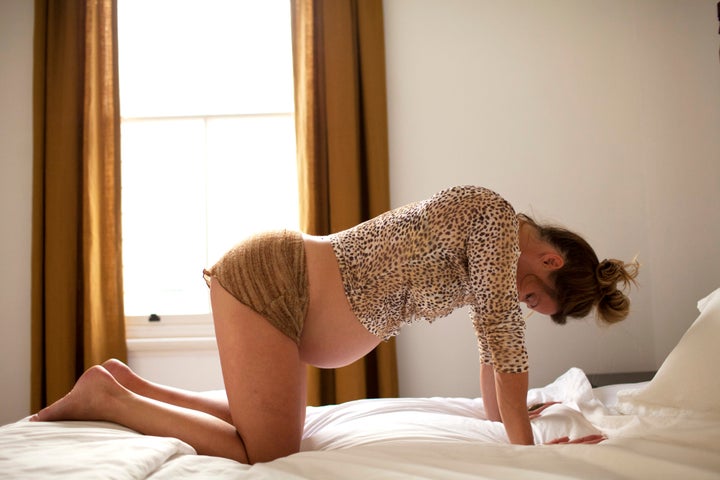 She didn't always have time to call me back into the present moment so I could go to work, or to inform the nurses about my wishes for delayed cord clamping, no pelvic exams, and zero antibiotics for my son upon his arrival into the world. Even with so many people on my team, we barely managed to have those wishes voiced. My son did not get all his blood from his placenta, sadly, it was clamped early.
No fault of anyone's, just what happens when there is a lot going on in a birth room and no doula.
A doula was my missing voice during my birthing experience.
Upon realizing you are pregnant, lots of people will give you their thoughts and advice. It can be very conflicting information. A doula can support you by learning what is important to you. Not important to your BFF, Dr. Google, or your neighbour, but what is important to YOU.
Essentially there are many ways to birth a baby and a doula is not there to tell you how you should birth YOUR baby (although I have known a few who think that is their role... my advice: move on), but to help guide you to your power centre. A doula can also be your advocate for informed choice, helping your OBGYN understand your birthing intentions or, when there is cause to shift those intentions, helping you receive that information in a calm and non-dramatic way.
And yes, most doulas also wield gummy bears for low blood sugar, tennis balls to roll out low back pain during early birthing, excellent hip squeezing techniques in which to enrol your partner, super great protein recipes, breathing meditations and mantras to support each stage of birthing, and a keen sense of when to back off.
"Any organization that says they provide [Doula] certification is full of it."
We are ninjas in our craft. We've got your back and we are not afraid to ask the other professionals in the room appropriate questions about anything that seems out of line with your birthing intentions, especially when your safety or that of your baby is not threatened. We always have your best interest in mind and we support you in your choices and direction changes. This is, after all, your birthing experience, not ours.
I do have a word of caution. The doula profession is not regulated by any governing body. In fact, anyone can be a doula, say they are a doula, and join you on the ride to motherhood. That doesn't make all doulas equal, and it doesn't necessarily make those who have been trained by so-called certification organizations better.
Any organization that says they provide certification is full of it. Yes, I just heard you all gasp. Of course I believe training and education are important, what I'm saying is I recommend you do your due diligence to discover if and where your doula was trained. Thinking about it another way, the lack of regulation provides a doula with the freedom to fulfill her role.
If we were heavily regulated, we would be filling out paperwork alongside the midwife and couldn't be your voice when you need it most.
I am a little biased, but if you are trying to determine if you should have a doula present during your birth experience, I am gonna say HELL YES. Take the time to interview a few -- we all have our different specialties. You will want to feel a connection to the doula of your choice. After all, she will probably see your vag. It's true.
Ten questions to ask your prospective doula:
Why did you become a doula?
Have you take any training?
Are you available during the two-week period before and after my "due date"?
When would you join me during the birthing process (early birthing, active stage etc.?)
Do you get along with my chosen health care provider (OBGYN or midwife)?
Do you have a backup doula in case you are unavailable when my birthing starts?
What is your fee?
What does your fee include (initial visit, secondary visit, birthing, postpartum follow up)?
Do you have an option for additional postpartum follow up visits, if we need them?
Four questions to ask yourself after you interview a doula:
Do I feel comfortable around this person?
Is she warm, enthusiastic, and knowledgeable?
Does she communicate and listen well?
Will she support my choices or does she have her own agenda?
Follow HuffPost Canada Blogs on Facebook