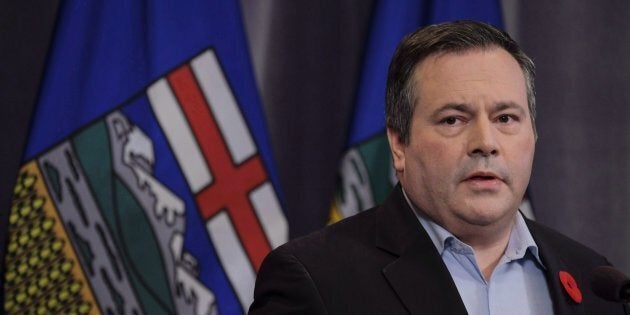 For a few weeks, Jason Kenney tried to boost his status leading up to his election as the new leader of Alberta's United Conservative Party by using some questionable tactics. On a radio show in Quebec City with host Éric Duhaime, he suggested that, in order to punish Quebecers for opposing the Energy East Pipeline, he would use a referendum to stop equalization payments. This "sock it to them" approach would probably boost his status among the most conservative Albertans. He repeated much the same thing to Michel C. Auger of Radio-Canada. As a potential future premier of Alberta, that sounds a lot like the pitch of a desperate snake oil salesman who wants to blame everybody for his lack of business acumen.
I can understand his deception, because the Energy East pipeline has been shelved. But did he use the same kind of abusive language when former B.C. premier Christy Clark, First Nations and other citizens opposed the Northern Gateway pipeline to the port of Kitimat because there were too many environmental risks and no financial return? Nor did he howl with indignation when the city council of South Portland, Maine refused to let oil companies use its port to export Alberta's crude bitumen.
Mayor Gregor Robertson of Vancouver is just as protective of his waterways as then-Montreal mayor Coderre. In the name of fairness, will Mr. Kenney also threaten to withdraw equalization payments from the new NDP government, which opposes the expansion to the Trans Mountain pipeline? Since B.C. wants Ottawa's approval of Trans Mountain overturned, Mr. Kenney must use the same kind of piss and vinegar, otherwise, one can ask him if he is deliberately flirting with unacceptable Quebec-bashing.
Once construction was completed, Energy East would have directly provided 33 jobs for Quebec. The grocery store where I do my shopping has a bigger payroll!
As a former member of Mr. Harper's cabinet, Mr. Kenney cannot ignore the fact that equalization payments are an intrinsic part of the constitution of 1982. Mr. Kenney is proposing a political action that is both illegal and unconstitutional. Considering the national unity debate, that is as wise as playing with matches inside a powder keg.
Mr Kenney wants some jobs for his province — so do we. Once construction was completed, Energy East would have directly provided 33 jobs for Quebec. The grocery store where I do my shopping has a bigger payroll! And as a bonus, that grocery store cannot pollute our waterways or cause economic mayhem to the rest of the country.
Exporting diluted bitumen has some negative impacts on the rest of the country. For more than 10 years, the economic policy of Canada has relied on the exportation of an unrefined natural resource without any added value; that is, the way natural resources were exploited in the 19th century. That means that our economy is at the mercy of the ups and downs of the price of this commodity on international markets. As long as the market price of a barrel of oil was over $80, it was easy money! This put the Canadian dollar on steroids. A Canadian dollar on par with the U.S greenback made our manufactured products non-competitive to our most important trading partners, especially the United States.
This archaic policy has had a devastating effect on our manufacturing sector, in Quebec as well as in Ontario. As the loonie rose higher because of the frantic exploitation of tar sands, so did the cost of our goods on international markets. As Statistics Canada noted in February 2009, "...From 2004 to 2008, more than one in seven manufacturing jobs (322,000) disappeared in Canada. The majority came from Ontario, but drops were also evident in other parts on the country. In six provinces, at least one in 10 manufacturing jobs disappeared from 2004 to 2008. These losses occurred during a period of economic turbulence in the country as the exchange rate fluctuated widely..."
In the 21 century, the use of fossil fuels is on the way out; shelving Energy East was a logical business decision. Instead of trying to diversify Alberta's economy according to the global markets of the 21 century, Mr. Kenney is trying to find a scapegoat; for dinosaurs who are unaware that times are changing, Quebec-bashing seems to do the trick. May I remind Mr. Kenney that we don't need Alberta's money... as long as its archaic economic model doesn't destroy our economy.