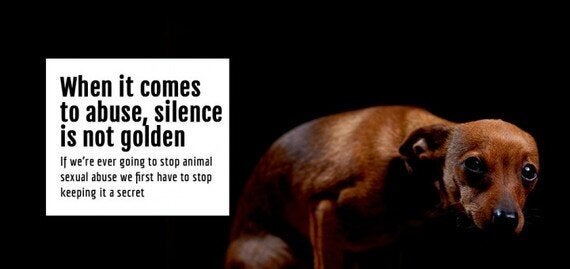 I'll be very honest with you. When I was asked to write this article my immediate gut reaction was to run and hide. Which is exactly the response predators count on. That fear or revulsion or disbelief will keep us quiet, and they'll get away with their heinous acts. An unfortunate truth Jerry Sandusky's young victims, and countless others, know all too well.
Not one to turn my back on injustice it took about a nanosecond for me to agree. This Martin Luther King Jr. quote sums it up far more eloquently than I ever could: "Our lives begin to end the day we become silent about things that matter."
Well, animal sexual abuse matters. All sexual abuse matters, but animals really are the most helpless of the helpless.
Let's keep this conversation going on behalf of all the four-legged victims who cannot speak for themselves -- that's one way of making sure attention remains focused on this issue.
There's a name for this kind of deviant behaviour
Equally unsettling is the fact that it's been going on for thousands of years, on foreign soil and right in our own backyards. It's rare that cases are reported, but they do occur, in just about every state of the U.S. and in Canada, as well.
On Pet-Abuse.com, I found 77 reported cases (which sadly means there could be many more) between 2009 and 2013, in 32 U.S. states, involving dogs, puppies, cats, horses, foals, miniature horses, goats, pigs, show hogs, lambs, cows and mice. Yes, mice, your eyes are not playing tricks on you.
In some cases children and even a baby were involved. And that is something else I didn't know.
The news, however, is not all bad
Chandler Edwards, the only organization of its kind, trains enforcement officers, prosecutors, veterinarians and social workers on, among other things, how to spot signs of sexual abuse in animals.
I learned, on their website, that in the past 10 years in the U.S. the number of arrests has increased dramatically. And that enforcement agencies across the country are now beginning to report these arrests right alongside rapes, murders and other crimes.
In Canada, Animal Justice, a federally incorporated not-for-profit dedicated to advocating for the humane treatment of animals, recently participated in a ground breaking legal case that will decide if some forms of sexual abuse of animals are acceptable under Canadian law.
As if that isn't remarkable enough, for the first time in Canadian history animal advocates were granted intervenor status and were allowed to make oral arguments before the Supreme Court.
Let's talk about the actual case: In Her Majesty the Queen v. D.L.W. (docket #36450), the accused was convicted of 13 out of 14 acts of sexual abuse -- the 14th being the only one that also involved a dog. He was acquitted because Canada's criminal code has a very narrow definition of bestiality: Anal intercourse with an animal. And horrific as this particular crime still was, anal intercourse did not take place.
It wasn't over yet, though. The Crown had an automatic right of appeal but, by a two to one majority, the B.C. Court of Appeal ruled in favor of the traditional definition "because that's what Parliament intended." The case was appealed again and, as I mentioned earlier, was heard by the Supreme Court of Canada last November.
Essentially what they are appealing is the definition of bestiality and whether or not it can be broadened to include any sexual contact.
This is the first time the interest of an animal has been considered in a criminal code provision. It's the first time the animal's perspective has been heard. And that's what makes this such a monumental case and so historically significant.
Obviously I was interested in the outcome, who wouldn't be. So I contacted Peter Sankoff, the University of Alberta Faculty of Law professor who appeared as lead counsel for Animal Justice. He told me "the Supreme Court have not yet ruled, it was impossible to say when they would," but added that he believes "before June is a reasonable guess."
When I asked him what we, the animal-loving public, can do, he quite rightly said it would depend on the court decision, "because if they reject our view of bestiality Animal Justice will be front and centre pushing for an amendment to the Criminal Code."
He went on to suggest that we can look for updates on the Animal Justice website or by following him on Twitter.
To that I'd like to offer a couple of suggestions of my own:
Let's keep this conversation going on behalf of all the four-legged victims who cannot speak for themselves -- that's one way of making sure attention remains focused on this issue.
The commitment, compassion, talent and selflessness all these experts and volunteers bring to their jobs each and every day is truly inspiring. They need, and deserve, our deepest gratitude, encouragement and support.
And now I really need to go hug my two cats.
Follow HuffPost Canada Blogs on Facebook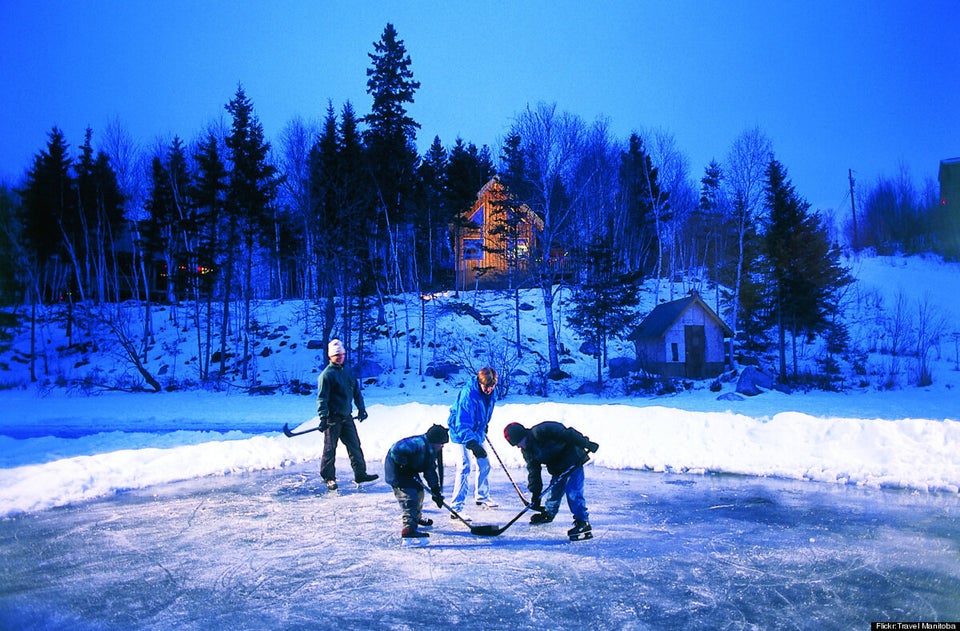 Best And Worst Places For Animal Abuse