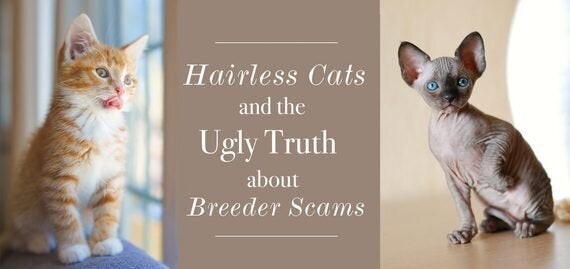 Imagine bringing home a brand new Sphynx kitten after researching the breed, connecting with a breeder, and saving up to shell out close to $1,000 (or more) for the pet. Once in your care, the small animal you were so eager to meet is reluctant towards your touch. It sits sullen. Something isn't right.
You take the kitten to a vet. The vet notices marks to the kitten's skin, and suspects they are consistent with razor cuts or hair removal cream burns.
A week goes by. The bare-skinned, whisker-less kitten that was advertised as a Sphynx has now grown a thin coat of orange fur.
And the breeder is nowhere to be found.
This is just one example of what an alleged cat breeder scam looked like for an Alberta woman who paid $700 for the kitten, according to the CBC.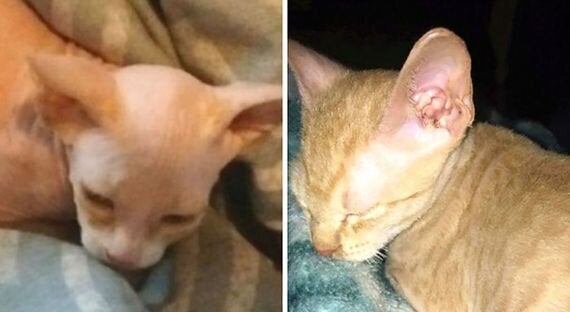 JoAnne Lynch, president of the Canadian Cat Association (CCA), warns prospective cat owners of one thing: "People need to do their homework."
She says that while even reputable breeders advertise on Kijiji and social media including Facebook, she has also encountered many who are out on the prowl to scam unsuspecting cat buyers.
Lynch reminds prospective pet owners that it's important to ask the breeder educated questions to weed out scammers and be sure the transaction is non-fraudulent. Her go-to question is whether or not the cat is registered.
"Most of the time I get shut down because I'll ask them if the cat is registered, and they'll say no its $100 or $300 more to have it registered," Lynch explains.
"And with that, I'll say no, it's actually $15 more," she said.
"There seems to be a folklore that it costs so much to register cats, and it really doesn't."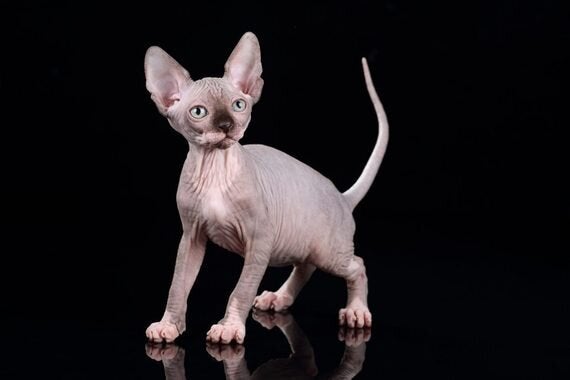 She also asks whether the sire and dam are registered, which is usually a solid indicator of whether the breeder is reputable.
It's also important to ask questions about vet visits and inoculation, but Lynch said she often doesn't make it that far into her line of questioning because the breeders shut down the conversation after failing to respond to basic questions about registration.
"Good breeders will always have their cats inoculated before they're sold, and they're never sold at six weeks or eight weeks old. They're usually three to four months before they leave home," Lynch said, explaining that the kittens need to be socialized over a period of a few months before being sold to a new owner.
The CCA is currently working on preparing a list of tips for new pet owners, Lynch said, which will soon be made available on its website as a resource for new pet owners looking to do their homework before reaching out to a breeder.
The Cat Fanciers' Association (CFA), a U.S.-based organization holding the world's largest registry of pedigreed cats, also has guidelines for pet owners looking for reputable breeders.
Linda Berg, a representative from the CFA's Animal Welfare committee, is currently investigating a scam on a Sphynx cat and previously one on the Persian breed.
"Both have been traced to overseas ... but cannot pinpoint more than that in an ongoing investigation by the authorities," Berg said in an email to Get Leashed.
When it comes to buying cats, Lynch says it's better for new pet owners to stay local.
The Ontario SPCA confirmed that they have not investigated "any cat breeders involved in a scam where an animal was put in distress," a spokesperson said. However, the investigations are twofold, as SPCA organizations investigate the animal abuse side, while police investigate the fraud aspect of the transaction.
Lynch warns that, "If there is no contract, beware, because they have nothing legal to stand."
A contract will also allow the pet owner to have a name, phone number, and address that is verifiable ahead of the transaction.
As a final step, it's a good idea to try and visit the breeder's cattery if possible, or at least confirm that the location exists.
Just because a breeder is registered to an association like the CCA, it doesn't always mean that they are reputable.
She recommends emailing the association to inquire about the breeder, who may be registered with the association, but perhaps has never registered a cat or appeared at a cat show before.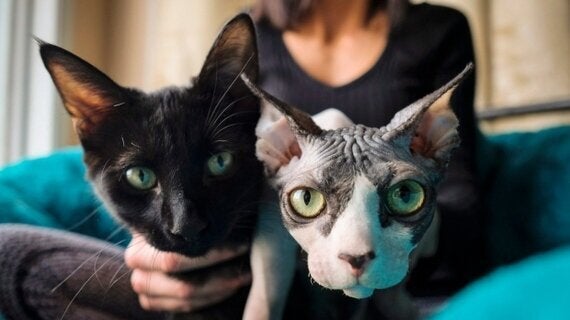 As a prospective pet buyer, and especially if you're new to owning a pet, it's incredibly important to make sure the animal you are bringing home is the one you think it is. Bringing home a pet that has been abused in order to resemble a different breed can mean high vet bills for rehabilitation and a difficult emotional journey for both you and the cat.
Follow HuffPost Canada Blogs on Facebook