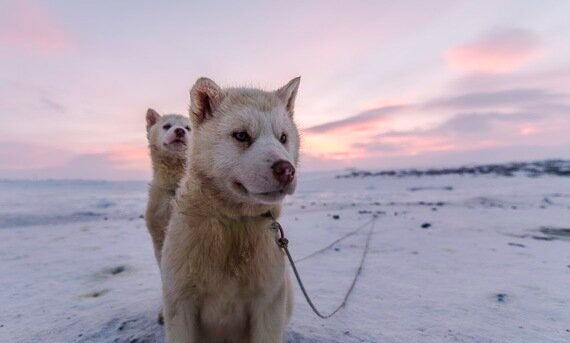 Photo credit: Mark Aspland and IHS Volunteers
More than half of all homeless dogs in Canada exist in the Northernmost parts of the provinces. Iqaluit is no different. The Iqaluit Humane Society (IHS) faces a lot of unique challenges -- it's not easy running one of the most isolated shelters in the world, with minimal staff, funding and resources.
Their volunteers do their best to help dogs, get them care and most of all, find them homes. We got a chance to speak to the IHS and learn what it's like to help the dogs of the great white north.
The IHS was founded in 2007 with the focus on helping control the stray animal population in a humane way and has grown tremendously since then. Before the existence of the IHS, animals were shot in the dump. That practice no longer takes place and, since coming into existence, the IHS has saved over 5,000 animals that likely would have met a different fate.
The Iqaluit Humane Society is a dedicated group of volunteers working every day to shelter animals in Iqaluit and from many Nunavut communities. We provide programs that address animal health & wellbeing, the humane treatment of animals, animal overpopulation, re-homing of abandoned animals, and animal-related public safety issues.
https://www.youtube.com/watch?v=KbBv1PyBUKc&feature=youtu.be
What is your shelter like?
We currently operate out of a bachelor apartment. Currently, the shelter is in need of repairs as we have issues like tiles coming up, fencing that needs work and new cages. We one day dream of opening a new shelter, but that is likely far off as construction costs and purchasing land is very expensive and we still have our operating costs.
What types of dogs do you get in the shelter?
Here at the IHS, we see all kinds of dogs. Our big dogs are mostly Husky mixes but we get pit bulls, german shepherds, golden retrievers, etc. We also see a huge amount of small dogs come through our doors. We've gotten English Bull Dogs, Corgis, Shih Tzus...you name it, we've seen it all. Some animals that fall into our care require surgeries, are ill or pregnant, etc. This makes our biggest expense (vet bills) go higher. We also see a large amount of puppies who may need foster or special care. It's also important to remember that we also see cats come through our doors as well.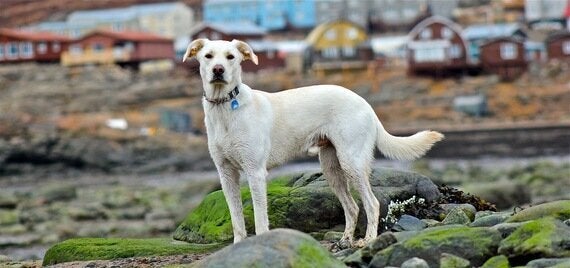 What is it like being the northernmost shelter in North America?
Although we face a lot of challenges, it is also extremely gratifying delivering such crucial services. We strive to be a safe resource for the community where they can receive information, surrender animals, ask for help and more. It is hard for us to get cheap supplies and we do a lot of flying animals to and from Iqaluit!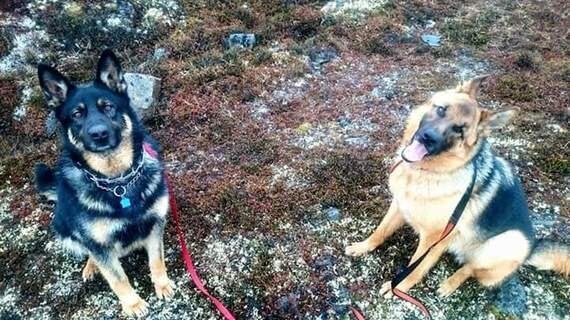 What are your adoption rates like?
Our adoption rates are good but there are always more animals in need than homes! We rehome locally when we can and try to find homes for dogs particularly well-suited for Iqaluit and it's weather. A large amount of our animals head to the SPCA of Western Quebec and get adopted out almost immediately. Also, it is important to keep in mind that we are a "no kill" shelter. We've had some animals in our care that often require special circumstances and end up staying with us for two or three years. We strive to make sure that every animal finds it's perfect forever home.
Do the dogs get sent to other cities/towns for more adoption exposure?
We have an amazing partnership with the SPCA of Western Quebec. Each week we send a certain amount of our animals south on a dog run. Animals are flown down to the rescue in Gatineau to be re-homed. There are actually a large amount of dog owners in the Ottawa/Gatineau area that own Iqaluit dogs--they even have a Facebook meet-up group for doggie playtimes!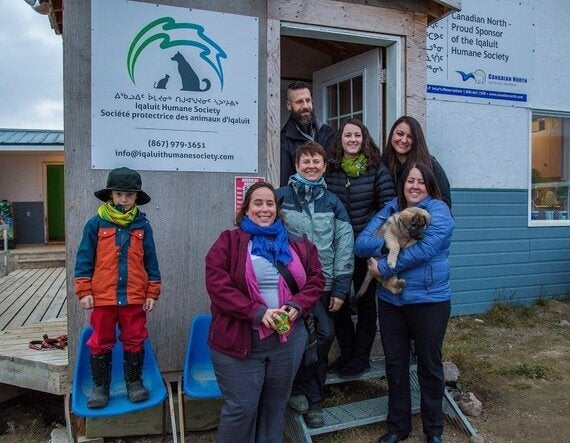 What are the three hardest things your shelter faces?
1. Location: Being located so far north is very costly in terms of purchasing supplies. For example, a roll of paper towels could cost us $20 at the store. If we want to build a new shelter, we can't just go to the Home Depot like down south. We need to ship things north and that drives our costs extremely high. Our resources are limited.
2. Fundraising: We do not get government funding and rely on donations from the community. Our vet bills alone last year were $40,000. We always face the pressure of raising money to keep our doors open. It requires a lot of manpower to not only run the shelter but also raise money.
3. Space: Given our small shelter, it is impossible to provide everything an animal needs. We would love to have more land for safe outdoor spaces rather than keep all of the animals in this small space.
Is it difficult getting supplies and health care to the dogs?
We are very lucky to have a vet here in Iqaluit and sometimes animals require additional care in the south. Any medical supplies we need we pay for and ship up, which can be costly. This is why we want to one day become the Nunavut SPCA so that we can help other communities even further north like Pangnirtung, Cape Dorset, etc. This summer we may be fortunate enough to have Chinook Project come north.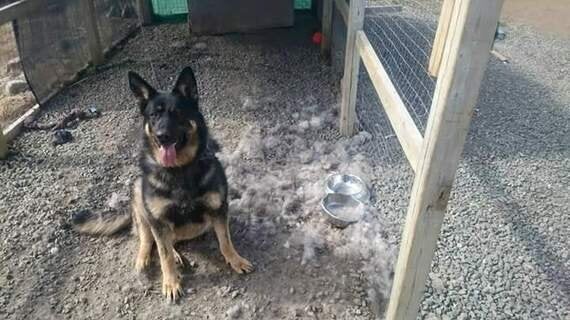 What are some educational initiatives that you do with the community?
One of our biggest initiatives is our No-Bite Program in the schools. Nunavut has the highest rate of dog bites in the country and we try to educate children about the body language of a dog. For example, observe the ears, tail, etc. We focus on educating the community about the importance of spay/neuter and provide free fixing clinics and vaccines a few times a year.
Follow HuffPost Canada Blogs on Facebook