Live on an organic farm while visiting your dream travel destination with WWOOF!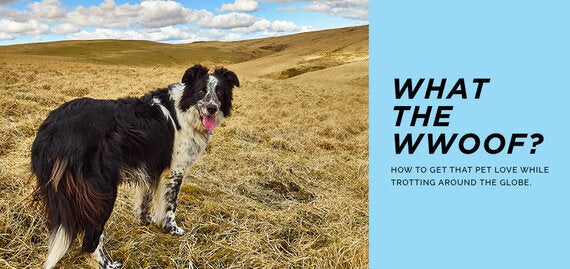 Some of us nomads and wanderers want our pet fix, but can't quite commit to the full-time responsibility pet ownership entails. Luckily, temporary love is just as beneficial as furever love. When you're in a stationary period, some possibilities for getting pet adjacent include fostering a dog, volunteering at a shelter, pet-sitting and dog walking.
But what about when you're on the move? Instead of lurking around a dog park on your next sojourn, hoping for a quick grope, there is a constructive method out there that can satisfy your need for the breed. It's called WWOOFING and it gives you the best of all worlds; travelling to new places and hanging with all kinds of creatures big and small.
What is it and how does it work? It is a loose network of national organizations that facilitate the placement of volunteers on organic farms. You register online for the country in which you wish to WWOOF, pay a small fee and create a profile which allows you to search for farms that suit your interests. In exchange for a fair day's work you get free food and accommodations. Some of the jobs you may encounter on a WWOOF include: gardening, fruit picking, planting, harvesting, small construction projects, cooking, making breads and cheeses, cleaning and milking.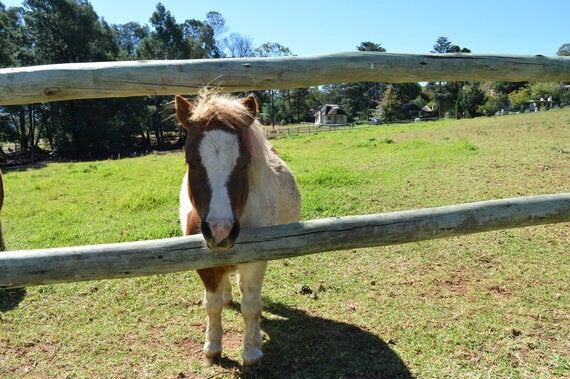 Did you ever want to own a pony but no matter how much you argued to your landlord that it's basically a large dog, they just wouldn't agree?
Since WWOOFING happens on farms, it provides the opportunity to interact with cats and dogs. But here's the bonus; you may also get to play with so many other animals including sheep, pigs, horses, alpacas, chickens, donkeys, goats and yes, even ponies. Sure, playing may mean cleaning a stable, or bottle-feeding baby sheep every two hours through the night... but they're so cute and loving you won't be mad.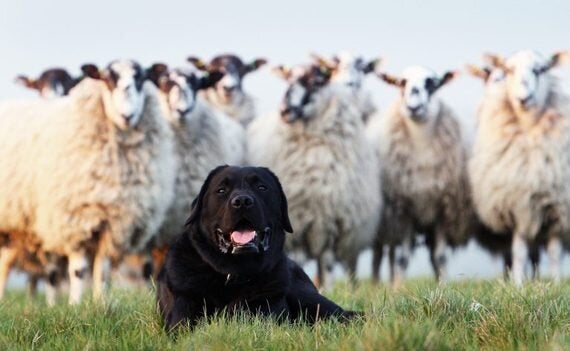 WWOOFING is great if you're travelling on a shoestring budget. The length of stay is discussed between you and your host and is typically between a week or two. Length of stays can also range anywhere from two days to six months, but let's be real; they'll probably adopt you if your fruit-picking game is on point. Then you can live your farm animal dreams forever! The great news is you can become a WWOOFER at any age.
If you want to live a fun, alternative and colourful lifestyle full of furry friends, WWOOFING is definitely for you.
Follow HuffPost Canada Blogs on Facebook