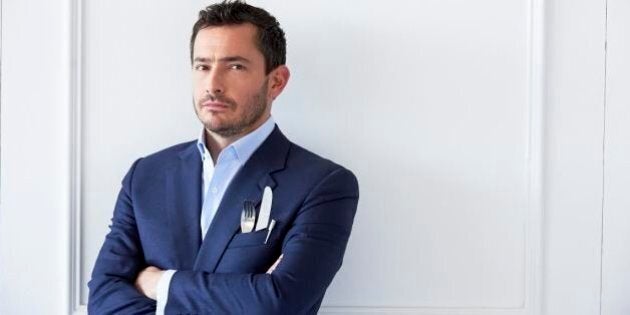 Giles Coren has eaten at the world's finest restaurants, but as a critic, nothing excites him more than discovering a hidden gem, a place that's doing everything right, but not getting the recognition it deserves. In each episode of W Network's Million Dollar Critic, he'll sample meals from five worthy North American restaurants and thrust one lucky winner into the limelight by giving it his million dollar review.
Charleston, South Carolina, is unquestionably one of the most beautiful cities in North America. Being British, I am a sucker for "old" and the maze of 18th-century streets south of Broad, the pre-Revolutionary War wooden houses with their porches, hammocks, fans and Union Jacks flying alongside flags of the Confederacy speak straight to my Old Country heart.
The restaurant scene is fantastic too, spreading out from the old "SOB" quarter and further and further up King St. and Market, with new joints seeming to pop up almost overnight. Out on Sullivan's Island, I ate terrific modern Southern cooking at The Obstinate Daughter, which had opened only a week or two before and was already stuffed to the rafters with the local, moneyed set letting its hair down on a Saturday night.
They were letting their hair down too much at The Lot, out on the freeway, an unprepossessing spot with a live music venue next door whose sound-check was so loud I couldn't actually taste my soft-shell crab -- it is a fact that the senses of taste and hearing are closely related: you can't hear well when you are eating and you cannot taste when you are deafened.
I braved a very dangerous quarter after dark to sample some good but very familiar Chinese cooking at Lee Lee's Hot Kitchen and enjoyed myself at the famous old Poogan's Porch despite its being very obviously a tourist joint for fat Floridians in visors paying over the odds to take pictures of each other eating huge portions of shrimp and grits.
But the winner for me, by a country mile, was Aluette's Holistic Soulfood Café. It looks very much like any other soul food place you might wander into, but here the produce is guaranteed seasonal, fresh and local. Even the ketchup is made onsite from local tomatoes. The owners are vegetarians and while they do serve chicken and shrimp, they will not serve pork, because Aluette thinks of pigs as friends, not ingredients.
With no animal fat being used to cook the collard greens, they are truly green, light and healthy, and pepped up with a hint of coconut. There's a refreshing lima bean soup and then Bill Murray's Black Bean burger. Murray is a local and comes in here regularly they claim (as does almost every bar and restaurant in town, though I never got so much as a glimpse of him). It's not going to replace a cheeseburger in my affections any time soon, but it was beautifully thought out, with the slimmest multi-grain bun and piquant geechie girl sauce.
Best of all was the Oprah Winfrey Fried Shrimp which were sweet and fresh in the driest, crispiest batter with a stunning, very finely-shredded mayo-free coleslaw and that exquisite homemade ketchup. I don't know what it is here with naming every dish after a celebrity -- normally that is a very bad sign. But the super-charming Aluette carries it off. As does Freddie, the coolest, most infectiously smiley waiter I have ever met. He could serve me a bowl of rocks with a sprig of parsley on top and I'd still have the time of my life.
It's just such an oddball place: they serve wine and beer but no soft drinks, because they don't want to promote sugar; they have a sign warning you that good food takes a long time to prepare; they serve the traditional food of the south without so much as a squeak from its most traditional, piggy ingredient; and in the midst of an obesity crisis they are serving, under no external pressure at all, a lithe, sexy, much healthier version of what would otherwise be the world's most fattening food.
Aluette wants to take her unique brand of soul food to New York, but with her very 21st-century philosophy, her incredible charm and her quite brilliant cooking, I don't see why she shouldn't take over the world.
For more Giles, go to WNetwork.com. Million Dollar Critic airs Tuesday nights at 10 p.m. E/P on W Network.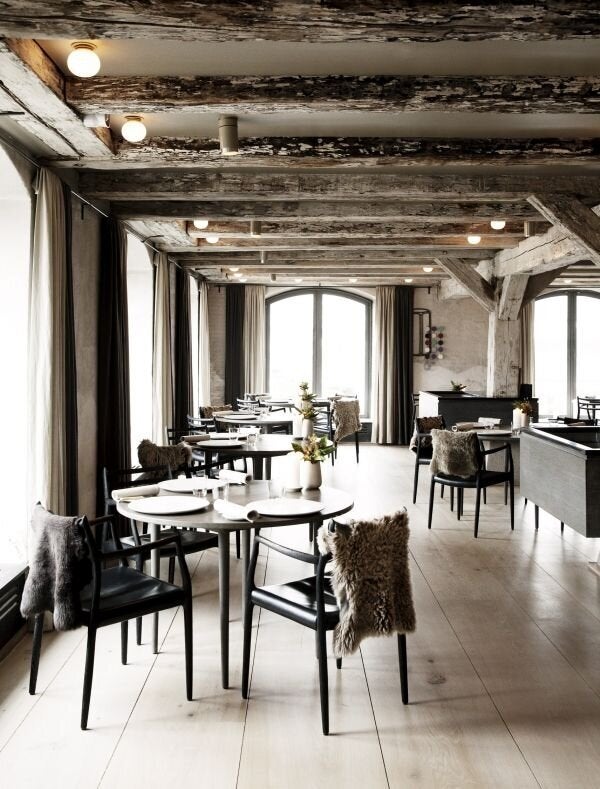 World's Best Restaurants 2014