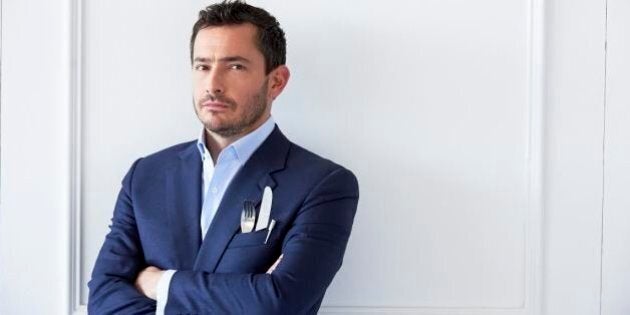 Giles Coren has eaten at the world's finest restaurants, but as a critic, nothing excites him more than discovering a hidden gem, a place that's doing everything right, but not getting the recognition it deserves. In each episode of W Network's Million Dollar Critic, he'll sample meals from five worthy North American restaurants and thrust one lucky winner into the limelight by giving it his million dollar review.
"There was a young man from Quebec," wrote Edward Lear in the late 19th century, "Who was frozen in snow to his neck./When asked, 'Is it hot?'/He replied 'No, it's not.'/That curious man from Quebec."
Not a very good limerick, as none of Edward Lear's were. But for nearly 40 years it was all I knew about Quebec. Then I went there to eat. And, by God, what a marvellous place it is.
Although frozen in snow pretty much to the neck myself (it was below minus 30 most days), I was able to observe through my scarf, hat and balaclava, a beautiful walled European city, about 400 years old, mysteriously deposited on the North American continent at the frozen edge of the known world. The buildings were beautiful, the girls had that "Je ne sais quoi" that you find only in France and its former colonies (I dare say the boys did to, but I didn't ask), and the restaurant scene was smoking hot too.
At Hosaka-Ya I had terrific ramen noodles prepared and served by three lovely brothers struggling to reproduce their beloved Japanese mother's recipes for a new young market in Canada. I had highfalutin modern Euro-Canadian food in a beautifully designed modern hotel restaurant called Panache and I spun my name onto snow in hot maple syrup at one of the oldest sugar shacks around.
La Traite, where I ate with the beautiful Canadian Idol winner, Eva Avila, was an amazing First Nations inspired place, built to resemble an aboriginal smokehouse, where elk carpaccio was followed by seal meat served very rare, yet paradoxically black all the way through. It was like you imagine the meat of a bat would be, or of the Devil himself. It had an offalish, peaty flavour and was not fishy at all, which surprised me. It was most of all like the half-rotten liver of a long dead beaver, dug up out of its grave, warmed and rolled onto the plate. But ever so nicely presented.
And then there was l'Affaire est Ketchup, a hipster joint recently raved up by the New York Times where some fun guys were full of great intentions but nobody was sober enough to cook. Or serve. Or give the place even a rudimentary clean.
But the jewel in a mixed crown was Soupe et Cie, where a gushing grande dame "d'une certaine age" held giggling court over two rooms around an open kitchen on a cool foodie street reminiscent of the hipper parts of San Francisco, and as excited by her beautiful staff as she is about her energetic and original menu.
And, golly, her girls are beautiful, which is half the battle with hospitality: make a restaurant feel sexy, but not sleazy, and you will fill the place. It is modern and cool, with its exposed brick and natural light, but then with over-the-top chandeliers that tell you this is a place for fun times, and nod to a fin-de-siecle European style decadence (I'm trying not to say "brothel" here).
The menu is perfect. To do one thing with great confidence is another key to great catering. Soup is a brilliant central idea and then to serve alongside it a dinky raw mouthful, a riff on a "tartare," not only offsets the occasional boringness of slurping a soup but adds a super modern grace note.
The menu covers the whole world, to cater for whatever mood you are in, but does not pretend authenticity, which would be impossible across such a range. It just promises to be inspired by the spices and smells of Egypt, Thailand, Mexico, wherever, without straying from its good simple core values.
My Indian soup was brilliant. It was spicy, but not enough to make you sweat, which is important when you have to simultaneously flirt with glistening young ladies, angel-fresh from the planet Babe. The little nan bread and bits and pieces were perfect and the tartare was beautifully fresh and well cut. I also nipped back off camera for some exquisite dumplings and impeccably made croustilles maisons (house crusties!) and to try my luck again with the ladies. But my luck was still out. Way out. Except with the food, which I suppose I should say is what matters.
For more Giles, go to WNetwork.com. Million Dollar Critic airs Tuesday nights at 10 p.m. E/P on W Network.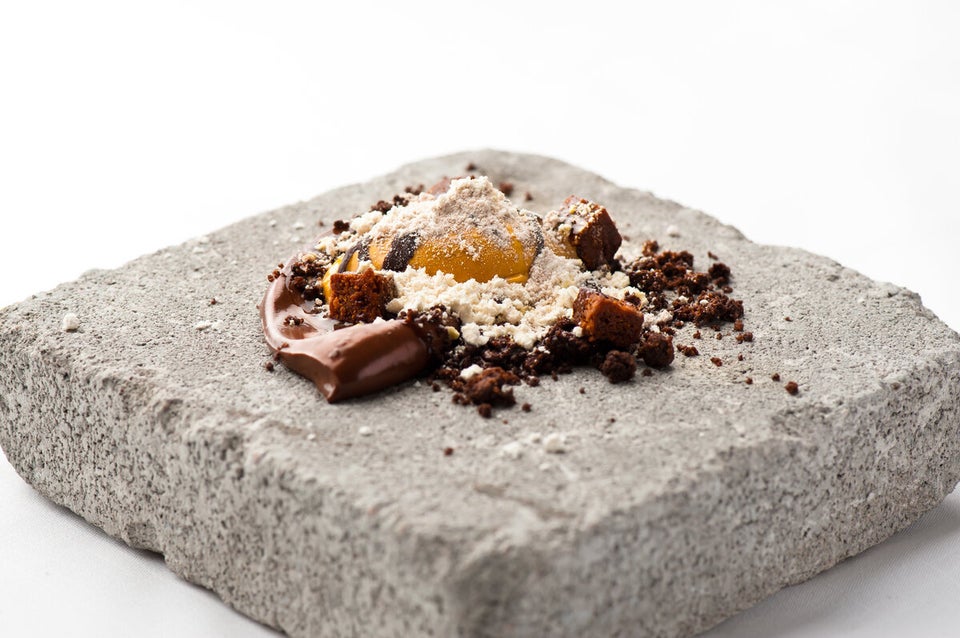 20 Best Restaurants In The World