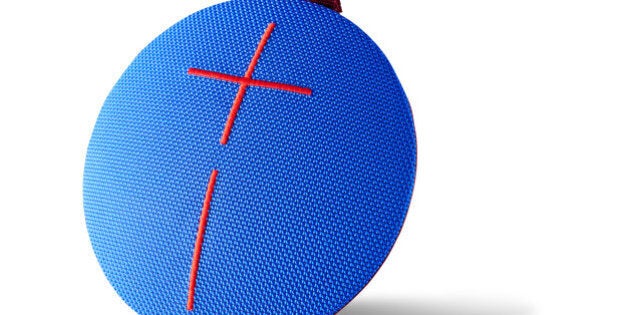 I don't know about you but I feel like winter was especially long this year. Living in Canada, winter's dreaded cold months are something we put up with but never really get used to. That being said, as soon as the cool air turns to warmer, brighter and longer days then it's time to start making up for the months of hibernation. So to get you excited about summer I've come up with a list of smart, seasonal gadgets that you didn't know you needed but will actually help make the forthcoming months even more fun (and efficient).
1. Solar Power Beach bag - This is basically, exactly what it sounds like. A beach bag with a solar aspect which features high tech panels that generate enough power to charge a cell phone, camera or any other small electronic device. It's the best of both worlds and a bag I never knew I needed in my life but am so happy exists!
2. Freevision Vilta - Summer is all about going to live music festivals, concerts and events, however, if you're trying to document your experiences on video the footage may turn out a bit... bumpy. This new device easily straps-in your GoPro mount system, making your video 99.9% stable no matter if you are jumping, getting pushed around or dancing your heart away.
3. Phonesoap - Did you know that your phone carries so much bacteria that it was recently named one of the main causes of colds and the flu? This summer, rather than avoid your phone (since we know that won't happen) at least try to avoid getting sick and pick up a PhoneSoap device that quickly sanitizes your phone on the go.
4. Burnie Portable Campfire - This time of the year all I really want to do is be outdoors at a cottage, beach or even a friend's backyard. Well, in case you want an impromptu campfire party, you can now have one... instantly! There is this portable, easy to start fire made out of 100% natural wood and includes zero chemicals so it's even safe to make s'mores over. Better yet, when you are done burning, it goes out on its own. I'm already waiting for mine to arrive!
5. Bier Stick - In the past, trends & games such as Beer Pong and Flip Cup have taken over cottage, campus and summer house parties. But I just came across this new quick beer drinking product that is way more fun! It's a syringe-like drinking device (great gift idea for your med-student friend) that lets you drink a few brews with ease.
6. Virtual Reality - For those of you who aren't as outdoorsy as me, Virtual Reality is finally on the market, and it's now so easy to get a VR headset or goggles. Whether you're watching a movie (via Reality Lovers or VR Cinema) or playing a game (via Samsung VR Gaming Gear) the opportunities with VR are endless! So when you're bored at night this summer, or have a rainy day in, why not try out some Virtual Reality and see for yourself how amazing technology is today.
7. Waterproof Speakers - Get your summer playlists in check and sit poolside or in-pool with totally waterproof, wireless speakers! The speakers will float to the top and also connect to Bluetooth to answer calls instead of running out of the water to grab your phone. It's obvious why these will come in handy at your next pool party. You can find them on Amazon for under $30!
For the most anticipated season of all, why not enhance your summer experience with some of these high-tech, efficient gadgets that long ago we wouldn't have even been able to dream up!
Follow HuffPost Canada Blogs on Facebook