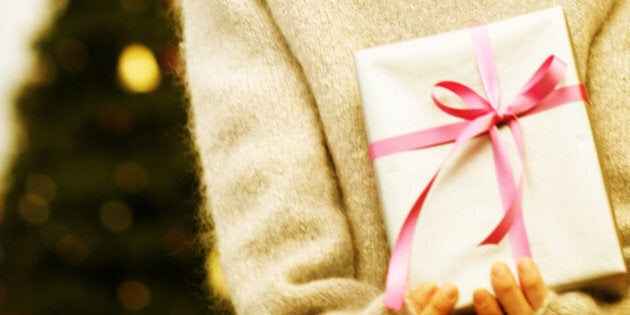 The holiday season is fast approaching, and if you are like me, it's hard to find the right gift for the right people. Growing up Jewish I never felt the excitement of waking up on Christmas day to heaps of colourful presents sitting under a big green tree. Instead, while Santa flew past my house, I endured eight days of singing in front of a candlelit menorah with the family eating kosher food and missing a day or two of school.
At twelve years old that wasn't the worst trade off ever. Now that my new husband celebrates both Hannukah and Christmas, I get to experience two commercial holidays and all the obscene marketing efforts that go along with it. If I thought two brothers, parents, cousins, grandparents and eight days of Hannukah presents was a lot, I just added a whole new wishlist to the holiday season. It would be so much easier if hugs were an acceptable gift. They are so underrated.
I find that most of the time, giving unique and personal type of gifts for the holidays is usually best and almost always memorable (depending on how many glasses of eggnog you've already consumed). 'Cause let's be honest, who really needs a new pair of socks?! Unless they're from Korea. Korean socks are a gem! So, with that in mind, I browsed the world wide web and both local and international companies I've heard of and put together a list of some of the top "unique" holiday products on my Chistmakkuah list. You may also want to hop on this train...
First and perhaps the most exclusive product I came across is by a company called Celebrity Gene, which offers jewelry items such as pendant necklaces that contain the DNA of your favourite celebrity (yes, you read that correctly)! You can essentially order Al Capone or Justin Bieber's DNA and have it put inside a necklace. It's both obsessively bizarre and pretty cool all at the same time. But what struck me the most is that for every necklace sold, Celebrity Gene is giving a portion of sales back to the charity that each celebrity supports; The gift that keeps on giving!
Next, I found the perfect relaxation device and my personal favourite: The WheeMe Robot. It's the world's first relaxation robot that literally and automatically tickles/caresses your back for you. This is number one on my list and I'm almost positive my husband will be more than willing to invest in a product that will bring me as much joy as it will him time.
Another cool and unique brand I discovered was iKen Watches. iKenWatch.com let's you create and personalise over 250,000 combinations of colours with each part of the watch, which is perfect for my football (soccer) obsessed British husband. He is a big supporter of West Bromich Albion in England and although I don't know much about his team I know their jersey comes in blue and white so why not have a watch to match the team colours. A thoughtful and personal gift idea if I do say so myself!
My husband and I lived in Brighton, England together for the past two years, also known as the gay capital of Europe. We (I) had a year to plan a wedding from abroad since our nuptials would take place in Toronto, Canada where my family resides. While wedding planning, reading bridal magazines and searching Pinterest I came across "The Gay Groom's Guide" - a book designed to help answer some of the basic and difficult questions during the wedding process for... you guessed it...Gay grooms. I like to include all parties in holiday gift giving. You're welcome.
For my traveling family and friends (such as myself), who might not experience a white Christmas (or Hannukah) there is a new product I came across called ShadyFace, which is a portable sun shade device that you can bring with you and place down on a boat or beach chair that provides you with instant shade. It's easier then carrying around an umbrella and saves you a few bucks from renting one on a crowded beach. I really could have used this on our honeymoon in South America when finding shade was hard to come by. Tough life, I know.
If carrying around a mobile shade device isn't for you, one particular local product I'd be proud to support is a Canadian brand by the name of Eh Oaks that sells wood sunglasses! It's something a bit different, eco friendly and pretty Canadian, eh!
The holiday season can be stressful, and now with two holidays in a span of a few weeks I have quite a lot on my plate. Literally -- we're eating latkes and brisket one night then a massive turkey roast the next. But hopefully some of these gift ideas will either bring you pleasure, shade, comfort, colour or even a celebrities gene a little bit closer to your heart. Literally. Happy holidays and Merry Christmukkah!
A lonely, overwhelmed and soon‐to‐be broke Jew on Christmas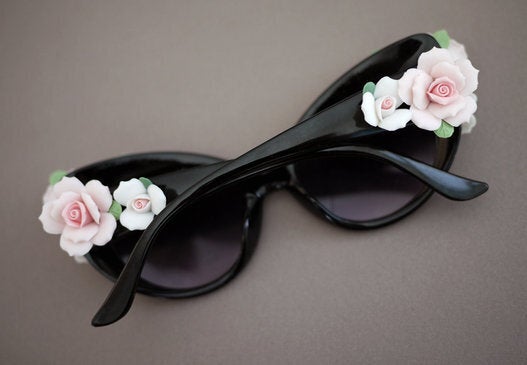 Stylish DIY Christmas Gifts