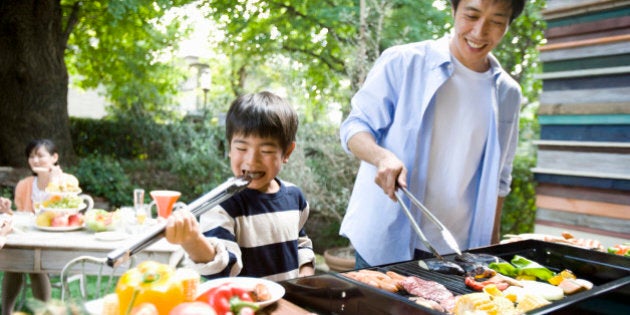 Dad doesn't really ask for much. This is usually a good thing until those two days a year when I, the eldest of three siblings, find myself aimlessly browsing up and down the aisles of some sporting goods store, kitchen appliance shop or staring blankly at home hardware supplies trying desperately to find the perfect birthday or father's day gift. These annual shopping excursions usually end in a gift certificate, a cheesy mug or another tie. Either way, my father slaps on the smile of "good effort" and my mother gives us the look of "you left this to the last minute, didn't you?" My brothers and I made a vow this year that even though all three of us are living on different continents, we will plan out a thoughtful gift that our father truly deserves. We have two more days to do this.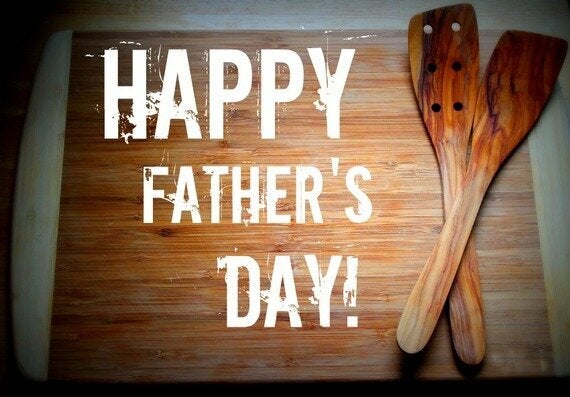 Fathers (or at least mine) aren't very complex. One thing I know that can and will make my dad a very happy father, is simply good food. My family and I are one of those foodie families who enjoy travelling and trying new, exotic foods every place we go. When I was teaching English in South Korea, my parents met me in Beijing, China for summer vacation. Our restaurant experiences on this part of the world typically consisted of choosing a menu filled with pictures then trying to verify the image that looked like a duck, was actually duck and not a domesticated house pet. My confident father would then bend his arms, hands on his hips and start quaking... like a duck. Since verbal communication wasn't an option, he thought the restaurant staff would definitely know what he was insinuating. I'm positive all we did was help confirm how crazy we Westerners really are.
Growing up, my dad was considered the chef in the family and my mom, bless her, the sous chef I suppose. With a glass half-filled of single malt, my dad would experiment with spices, ingredients, textures and flavours with Bruce Springsteen shouting something about America in the background. He somehow always knew which flavours complimented each other and flawlessly put together a kosher-style meal for all five of us to enjoy. He made it look so easy. It's really not. Unfortunately I'm not much of cook and wouldn't trust myself in the kitchen alone unless I'm washing the dishes but I do know a thing or two about good tasting food!
So for those of you who enjoy food as much as your dad, here are some do-it-yourself on budget ideas to help fill his belly this father's day (and yours too)!
Rather than wasting valuable hours walking around a shopping centre and getting tempted to buy another pair of shoes for yourself, you can actually save time, money and learn something new from a lady who just wants to make your life easier. Cultures for Health is a website dedicated to providing the public with resources on how to live a healthy and fulfilling life. Without walking out your front door, you are able to order food starter kits online, delivered straight to your home. The site also offers free articles, eBooks and how-to videos for beginners, like me. From fresh yogurt to homemade cheese and Piña Coladas, you can essentially create your ideal meal from scratch with all the necessary ingredients to hand.
You can also choose a theme and run with it. For example, if your dad likes to barbeque, why not purchase a bunch of barbeque supplies, such as meat, buns, a torch, tongs, BBQ sauce, woodchips, and other relevant objects that go well with the theme. Wrap it all up and voila! A gift basket fit for a king!
Another idea is a beer or whiskey hamper. There are plenty of reasons why our fathers drink. My dad would say they're all good ones. But what dad doesn't enjoy a cool lager on a sunny father's day? Why not put together a "beer basket" which is pretty much exactly how it sounds. Add in some local and international ales, roasted peanuts, olives and perhaps a fancy bottle opener too.
All of these wholesome gift ideas can be customized for your own wonderful dad and won't put a hole in your pocket! As they say, food is the way to any man's heart. Happy Father's day and bon appetite!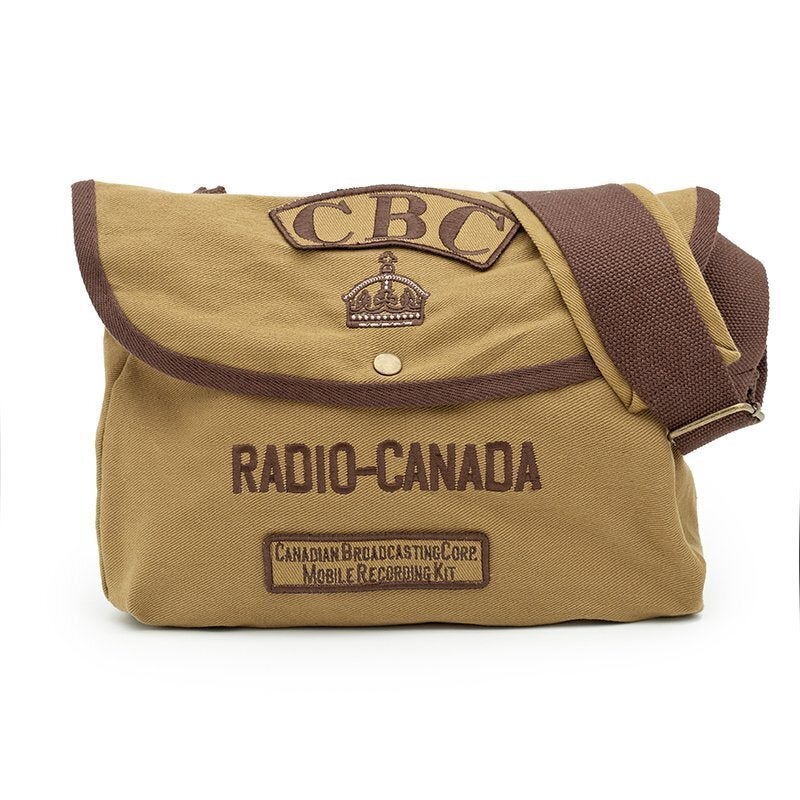 Last-Minute Father's Day Gifts